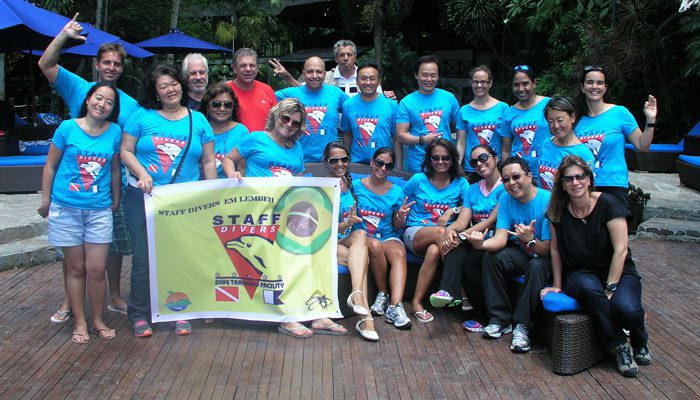 Dive Staff Group
It was a pleasure for us to host Staff Divers at Lembeh Resort and Critters@Lembeh. The Brazilian group from São Paulo was a lot of fun and all the staff will miss them.
The group enjoyed not only the unique dives Lembeh has to offer but also the friendly and warm North Sulawesi hospitality. For the group's last evening at the resort, some talented young people came in from the nearby village to sing and dance for the guests. Many people joined in with the dancing and everyone had a great time!  We hope to see you all again soon.
Below are their short testimonial
Yin Long: mergulhos espetaculares e fauna marinha ímpar. É um lugar para nunca mais deixar a minha memória.
Patricia Costa: I think the resort and critter@lembeh  is awesome!!!  All people and services were incredible!