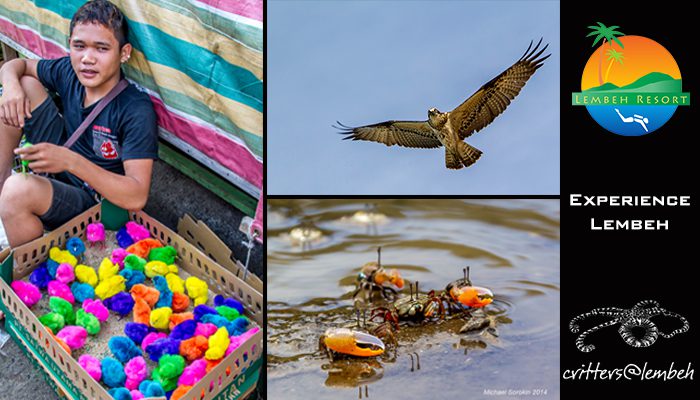 We Always Choose the Best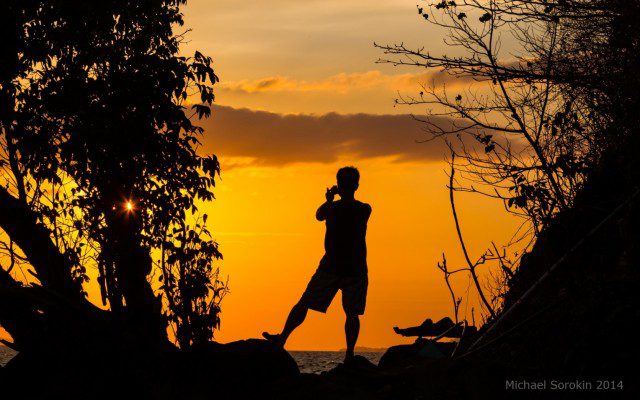 Following a recommendation from underwater photographer Michael Aw back in 2007, Alexandra and Michael came to Lembeh Resort for the 1st time. Since then they have returned 3 times, happy they chose to return again and again, we asked them why they choose Lembeh Resort and Critters@Lembeh, they replied «Because we always choose the BEST»! «We love the service and the friendly environment and we are so pleased to hear you have a new espresso maker».



Lembeh Strait is where Alexandra fell in love with shooting underwater macro photography. Her holidays take her out diving 3 times a day while she's here, but when she's finished her dive day she likes to relax with Michael and have a nice bottle of wine from our wine cellar and discuss the special highlights of their days.
Michael's not a diver, he prefers to spend his holidays above the water and he finds plenty to do. Between land tours, local village trips and our fish and vegetable markets Michael finds plenty to do. He enjoys capturing images of Lembeh Islands local flora and fauna. He particularly likes photographing the mangrove crabs in Pintu Kota Kecil, one of our neighboring villages. Michael's favorite critters is the Tarsier, famous in North Sulawesi. Last year Michael did 2 land tours, offered at our front desk, to visit Tangoko National Park to take fantastic photos of the smallest primate in the world, this year he returned yet again.
Michael and Alexandra are both great photographers and it's always a pleasure to see their images.
 Michael
[postgallery_grid content=»image» lightbox=»yes» slidesetid=»2014_September_Sorokina» id=»10″ imageeffect=»reflection» imgheight=»100″ imgwidth=»200″ height=»150″ /]
Alexandra
[postgallery_grid content=»image» lightbox=»yes» slidesetid=»2014_September_Sorokin» id=»10″ imageeffect=»reflection» imgheight=»100″ imgwidth=»200″ height=»150″ /]