Capturing Critters in Lembeh Underwater Photography Workshop 2022
Capturing Critters in Lembeh is back for the 10th year running in 2022! We cannot believe that 10 years have passed since we started out with the seed of an idea to host an underwater photography workshop hosted by not one but three professional underwater photographers working together. We never anticipated 10 years ago that this would become the iconic event which it is today.
To mark the 10th anniversary we will, of course, be hosting three more world-class Photo Pros: Erin Quigly, Joel Penner, and Jennifer Penner. The week-long workshop will be packed with incredible diving, presentations from the Pro's and one on one instruction and feedback.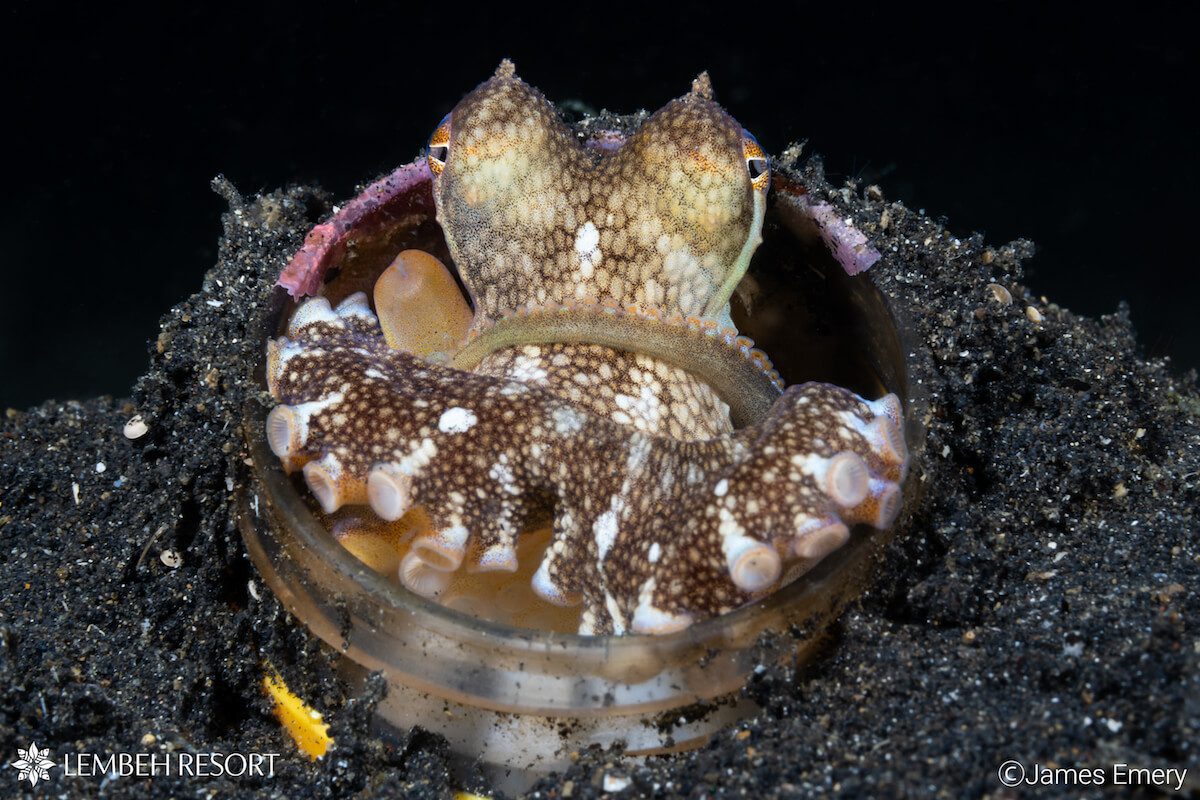 Our 2022 schedule is as follows:
19th– 21st January: Pre-workshop time to relax and unwind after traveling and enjoy some of Lembeh's famous dive sites.
22nd January – 29th January: Capturing Critters in Lembeh 10th Annual Workshop
30th – 31st January: Capturing Critters Workshop Extension
Our three visiting Pros will be working alongside our full time, in-house Photo Pro James Emery, as well as our marine biology and underwater phtography trained team of Dive Guides. With such an incredible team behind you, you'll be taking home some of your best images to date. No matter what level of photographer or videographer you are, you'll learn how to take your underwater imaging to the next level. Whether you are diving with a compact camera, bringing a totally new camera set up with you, or an advanced DSLR you'll learn how to get the best shots possible from your system.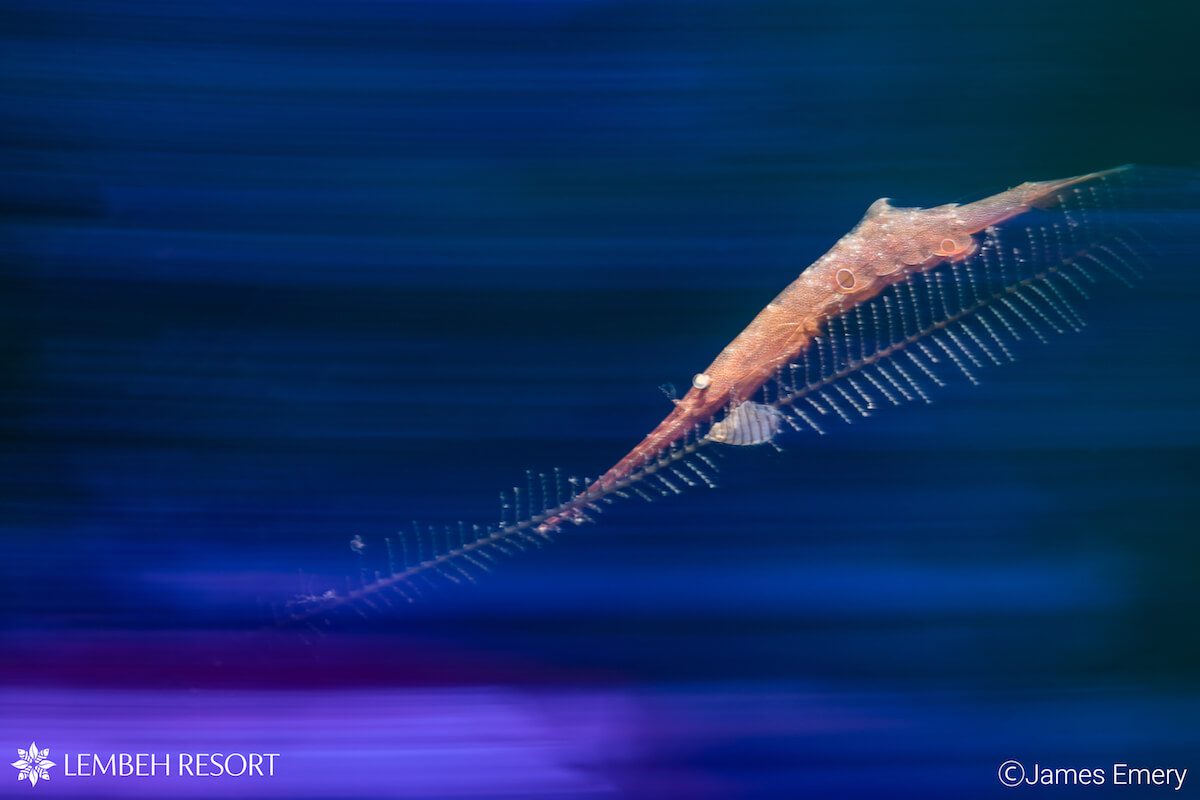 Join us in Indonesia for the 10th annual Capturing Critters in Lembeh Underwater Photography and Videography Workshop and experience North Sulawesi's most iconic dive sites, and enjoy some spectacular extras:
7 nights in a Luxury Cottage
17 guided boat dives
"Workshop Member Time" (one-on-one) with the pros: maximize your learning curve before, between or after your dives. Master the techniques presented or sort out your processing woes.
Daily seminars by our professional presenters on a wide range of customized topics followed by practical in-water application.
Unlimited guided house reef dives (subject to guide availability, 8am to 5pm)
3:1 diver to guide ratio
Unsurpassed dive guide attention and superlative resort service to compliment the entire event.
Nitrox for all dives
Daily fruit basket & cookies in your room
Complimentary Lembeh Resort welcome cocktail
Complimentary 30 minute spa treatment
20% discount on all spa bookings
All meals & snacks, brewed coffee, tea, drinking water
Roundtrip airport transfers
Free WiFi
Prices for our 7 night workshop (22nd – 29th January 2022) are as follows:
US$ 2,954 per person (double occupancy)
US$ 3,549 per person (single occupancy)
2 night workshop extension (29th – 31st January 2022) are as follows:
US$ 840 per person (double occupancy)
US$ 1,010 per person (single occupancy)
We recommend arriving 3 nights before the workshop begins so you have time to recover and relax after traveling, as well as making some practice dives with your photography gear before the workshop gets underway!
Capturing Critters in Lembeh 2022 Visiting Photo Pros
Erin Quigley
Erin Quigley is no stranger to diving in the Lembeh Strait and we are delighted to welcome her back to Lembeh Resort! Erin is an Adobe ACE certified expert specializing in post-production techniques using Adobe Photoshop and Lightroom. She's an award-winning underwater photographer and creator of GoAskErin.com, which provides one-on-one instruction and post-centric resources specifically developed for underwater shooters. Erin is a member of the Women Divers Hall of Fame, Boston Sea Rovers, and Ocean Artists Society.  Her Go Ask Erin free online workshops are attended by divers worldwide, creating a hopeful, creative, unifying space for education and exploration.
Joel and Jennifer Penner
Joel and Jennifer Penner are both experienced Lembeh Strait shooters and we are extremely excited to see them return to Lembeh Resort. Joel and Jennifer are the owners of Newmediasoup, LLC, a multimedia and event coverage company based out of Northern California. Joel and Jennifer create underwater images that captivate their audience and convey the beauty of what lies beneath the waves. Their love for the ocean is limitless; if they could, they would be in the water every day with their cameras. By sharing their passion for the ocean through stills and video, their hope is to increase awareness of the importance of ocean conservation and preserving marine habitats for future generations to enjoy. As regular contributors to many scuba diving publications, they also regularly test products for Backscatter Underwater Video & Photo and assist with video editing features related to new products. As a licensed commercial Drone Pilot, Joel also likes to capture aerial cinematography for use within their videos. Joel and Jennifer are proud to be Associate Members of the Boston Sea Rovers.
Do you want to join us? Contact us for more information or to reserve your place: reservations@lembehresort.com
We look forward to welcoming you to Lembeh Resort soon!