Capturing Critters in Lembeh Underwater Photography Workshop 2024
Capturing Critters in Lembeh is back in January 2024 for the 11th year!! It's hard to believe that what started out as a glimmer of an idea to host three photo pros, has now been running for over a decade!
In 2024 we will be hosting three more world-class Photo Pros – two of who are not strangers to Capturing Critters and are back for their second event! We are delighted to welcome back Saeed Rashid and Alex Tattersall as well as our third Pro, Nicolas Remy. The week-long workshop will be packed with incredible diving, Pro presentations, and one on one instruction and feedback.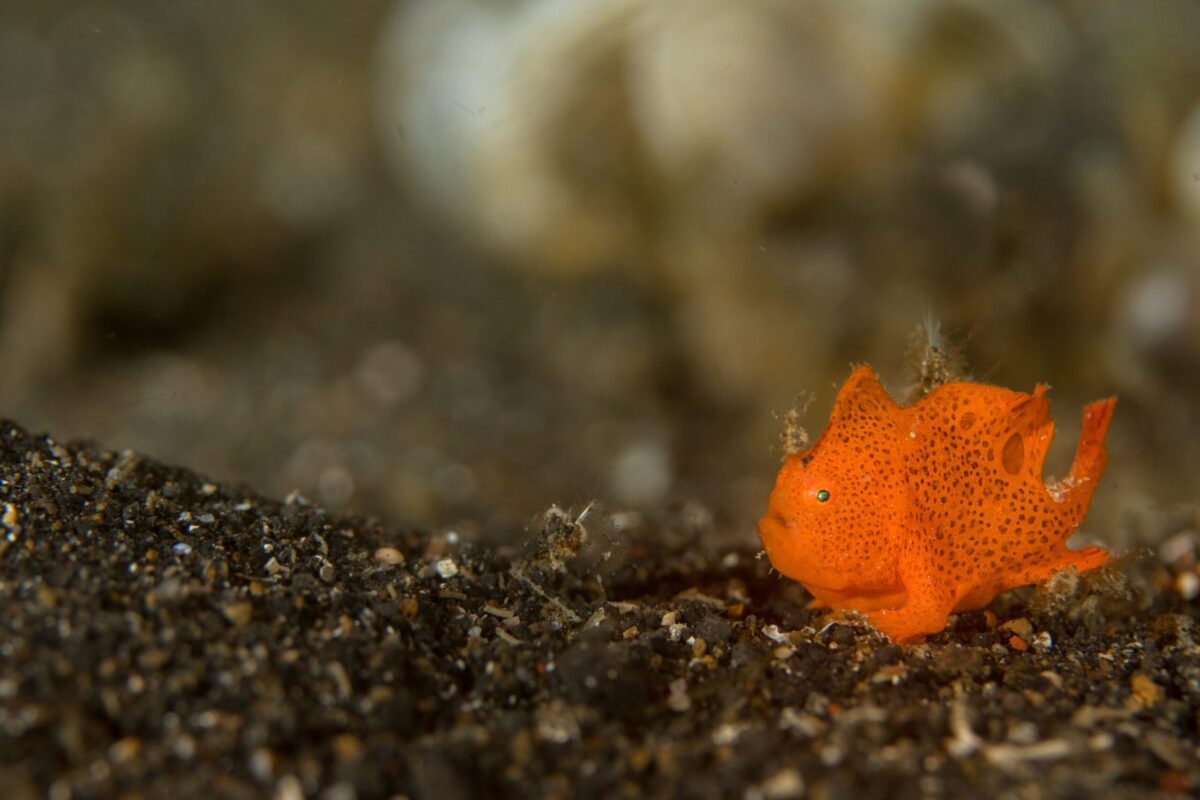 Our exciting 2024 schedule is as follows:
2024 Workshop Dates:
• Pre-Workshop: January 10-13 (time to relax and unwind after traveling and enjoy some of Lembeh's famous dive sites.)
• Workshop: January 13-20 (Capturing Critters in Lembeh 11th Annual Workshop)
• Workshop Extension: January 20-22 (Additional Day Workshop Extension)
• Post-Workshop: January 22-24 (Stay additional nights and enjoy extra diving days or some time to relax and explore more of North Sulawesi)
Our three visiting Pros will be working alongside our in-house Marine Biologist, Photo Center team and our marine biology and underwater photography trained Dive Guides. With such an incredible team behind you, you'll be taking home some of your best images to date. No matter what level of photographer or videographer you are, you'll learn how to take your underwater imaging to the next level. Whether you are diving with a compact camera, bringing a totally new camera set up with you, or an advanced DSLR you'll learn how to get the best shots possible from your system.
Join us in Indonesia for the 11th annual Capturing for the 11th annual Capturing Critters in Lembeh Underwater Photography and Videography Workshop and experience North Sulawesi's most iconic dive sites, and enjoy some spectacular extras:
7 nights in a Hillside Luxury Cottage
17 guided boat dives
"Workshop Member Time" (one-on-one) with the pros: maximize your learning curve before, between or after your dives. Master the techniques presented or sort out your processing woes.
Daily seminars by our professional presenters on a wide range of customized topics followed by practical in-water application.
Unlimited guided house reef dives (subject to guide availability, 8am to 5pm)
Unsurpassed dive guide attention and superlative resort service to compliment the entire event.
3:1 diver to guide ratio
Nitrox for all dives
Daily fruit basket & cookies in your room
Complimentary Lembeh Resort welcome cocktail
Complimentary 30 minute spa treatment
20% discount on all spa bookings
All meals & snacks, brewed coffee, tea, drinking water
Roundtrip airport transfers
WiFi throughout the property
Upgrades to Premium Luxury Cottages are available (surcharge applies)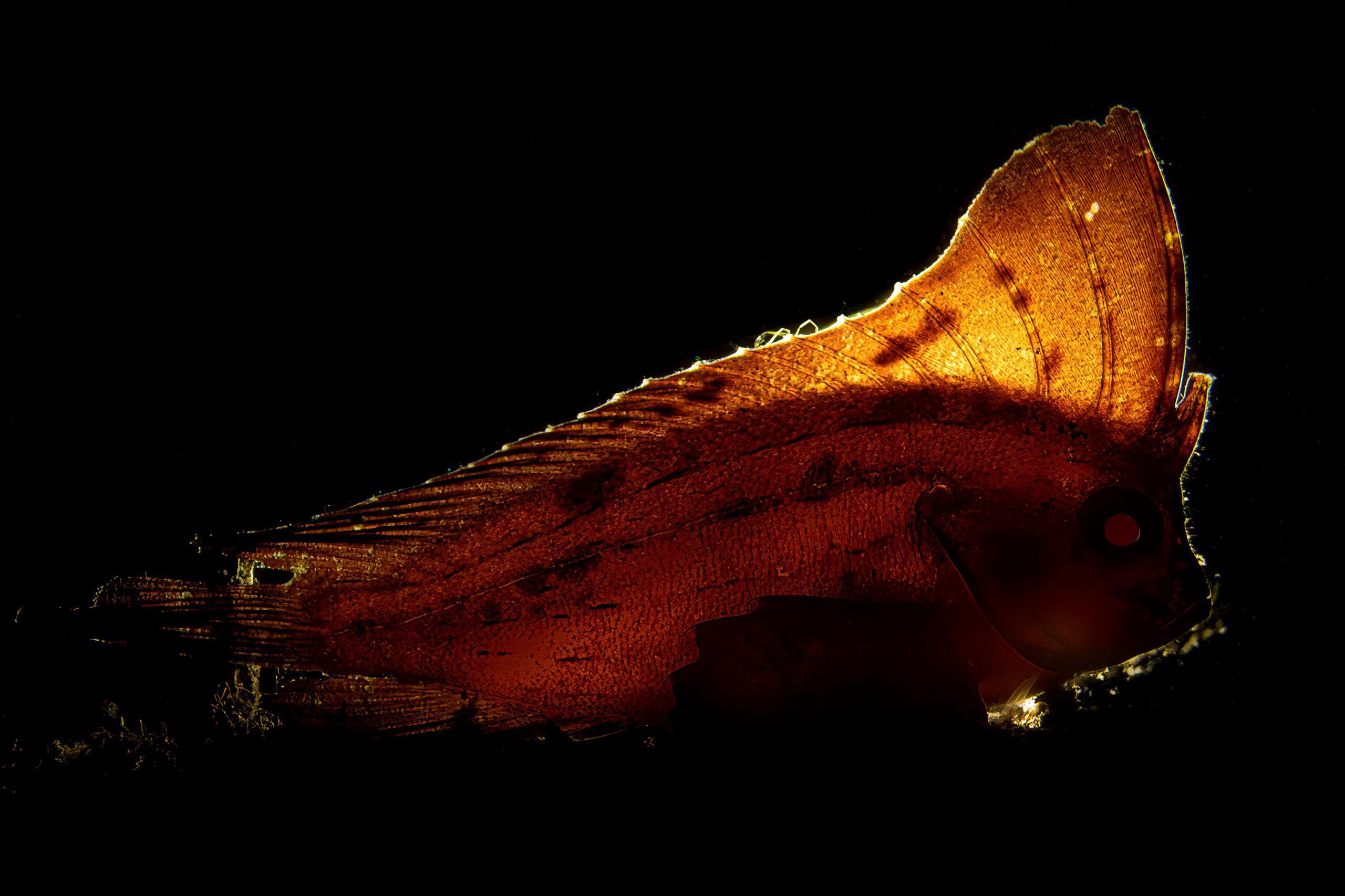 We recommend arriving 3 nights before the workshop begins so you have time to recover and relax after traveling, as well as making some practice dives with your photography gear before the workshop gets underway!
Pre-workshop
(10th – 13th January 2024) are as follows:
US$1,074 per person
(double occupancy) /
US$1,344 (single occupancy)
7 night workshop
(13th – 20th January 2024) are as follows:
US$3,083 per person
(double occupancy) /
US$4,023 (single occupancy)
2 night workshop extension
(20th – 22nd January 2024) are as follows:
US$832 per person
(double occupancy) /
US$1,012 (single occupancy)
Post-workshop
(22nd – 24th January 2024) are as follows:
US$780 per person
(double occupancy) /
US$960 (single occupancy)
Capturing Critters in Lembeh 2024 Visiting Photo Pros
Saeed Rashid is no stranger to diving in the Lembeh Strait and our annual Capturing Critters in Lembeh Workshop. Saeed also co-hosted the 2020 workshop alongside Todd Winner and Alex Tyrell. We are delighted to welcome Saeed back to Lembeh Resort! 
Saeed comes from the UK where he lives in Bournemouth and is based at the Faculty of Media and Communication at Bournemouth University, where he teaches Digital Publishing and Photo Journalism.
Saeed travels to some of the world's most prestigious dive sites running Underwater Photographic workshops and via invitation from the tourist boards and governments to capture photographically the wonders of their countries. His recent commissions include work in Jordan, Indonesia, Egypt, Maldives and the Philippines.
Saeed is a member of BSoUP (British Society of Underwater Photographers) and an Editorial Consultant for Diver Magazine. He is the key organiser for the Photozone at their international Dive Shows in London and Birmingham and he is a regular fixture on the speakers line up both there and at the British Photography Show in Birmingham.
We are delighted to welcome Alex back! Alex, who has been awarded the prestigious Wildlife Photographer of the Year award, also co-hosted the 2017 Capturing Critters in Lembeh Workshop alongside Ethan Daniels and Martin Edge.
Alex Tattersall is an award-winning UK-based marine photographer with interests in all aspects of ocean life. His boundless enthusiasm for creatively capturing the underwater world and sharing these ideas and techniques with others has become the signature of the photography workshop he leads.
Alex is also the owner of Underwater Visions Ltd, the UK distributor and retailer of Nauticam and other innovative brands of underwater photography/videography products and always has a selection of new and exciting toys for workshop attendees to play with.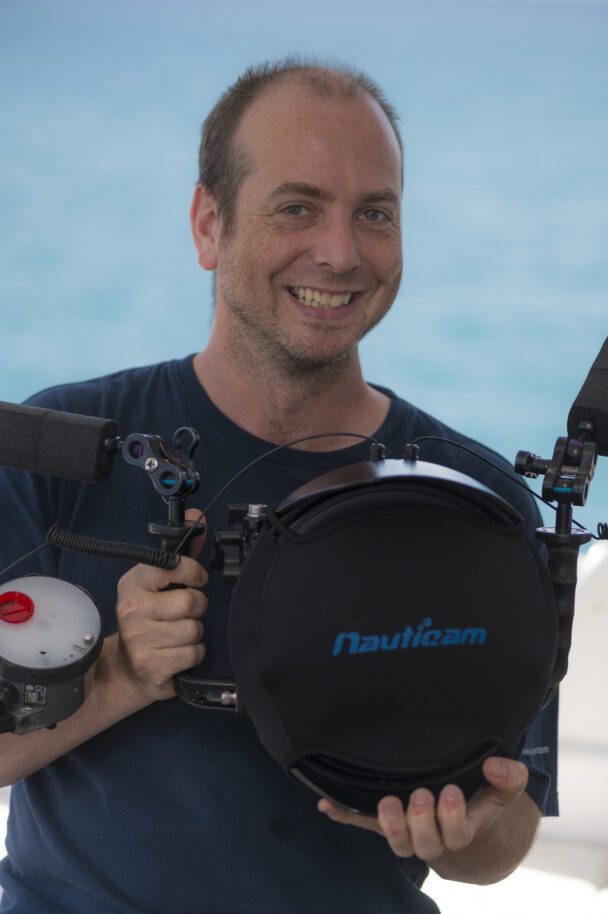 By the time he enrolled for an open-water scuba course in 2007, Nicolas Remy had read two underwater photography course-books, and couldn't have been more excited by the prospect of diving with a camera.
Fast-forward 15 years, Nicolas is an established photographer and winner of the Ocean-Hope category of the prestigious Ocean Photographer of the Year 2022. Nicolas is now based in Sydney, Australia, from where he dives and teaches underwater photography, offering both private coaching and group classes.
Nicolas feels very lucky to share his love of underwater photography with his wife Lena, and both have seen their images widely published, in print and online media.
To differentiate one's portfolio, Nicolas recommends experimenting various ways to approach a given subject, and he lives by what he preaches: you will see him swapping between full frame and cropped-sensor cameras, using wet conversion lenses, one, two strobes and sometimes an off-camera light to spice things-up.
Nicolas admits he sometimes looks like an underwater Christmas tree, with up to 2 snoots, 2 reduction rings, an EMWL-1, a tripod and a third strobe, clipped around his rebreather, but you never know which photo opportunity awaits in the next dive!
Do you want to join us? Contact us for more information or to reserve your place: reservations@lembehresort.com
We look forward to welcoming you to Lembeh Resort soon!