James Emery Underwater Photography Workshop 2021
CONFIRMED 2021 DATES COMING SOON…
Our in-house Photo Pro James Emery will be hosting an exclusive underwater photography workshop in 2021. This 7-night workshop is suitable for all levels of photographers and all camera systems.
The Lembeh Strait is known for offering the world's best muck, critter and macro diving and what better way to improve your underwater imaging than by learning from our in house pro who is shooting in the Strait every day? As well as James's extensive knowledge of diving and shooting in Lembeh, James has a reputation for his creative flair and technical knowledge.
The week-long underwater photography workshop will be packed with incredible diving, presentations on a range of subjects, group critique sessions and one on one opportunities and feedback.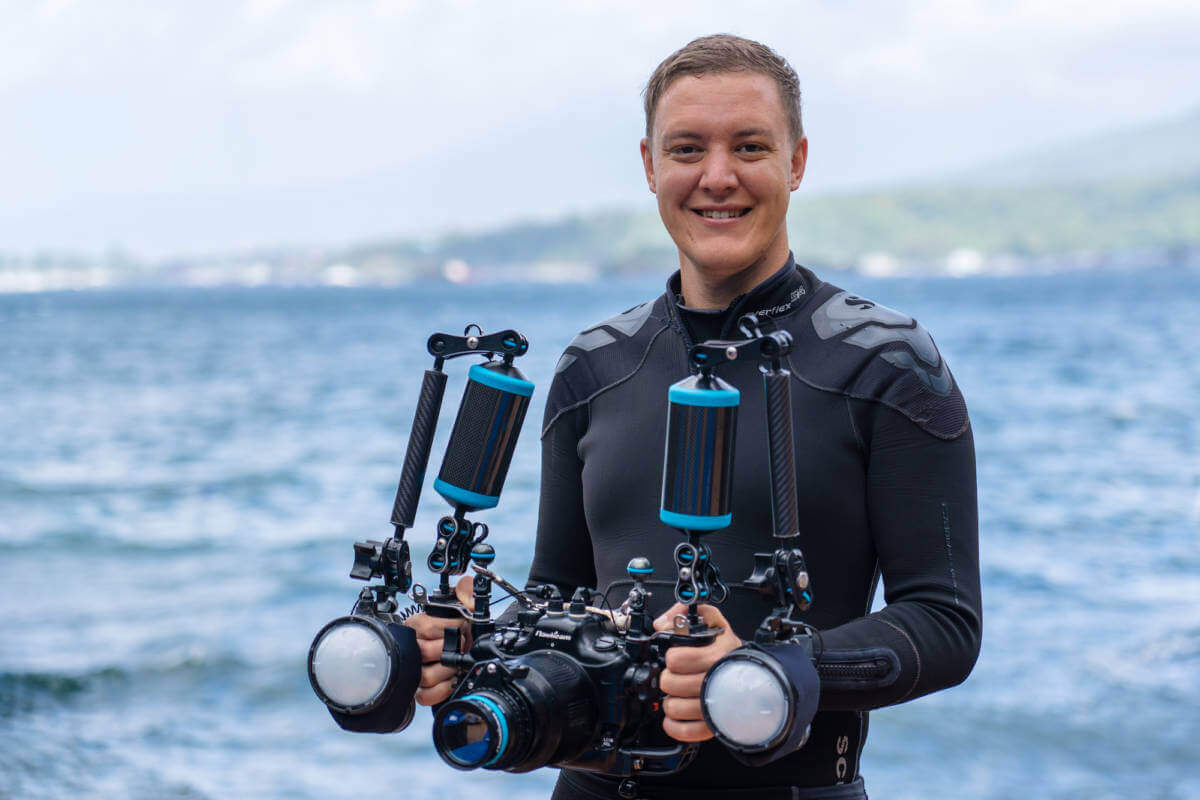 There is no better time to come to Lembeh and improve your underwater imaging skills. James will supported during the week by our two in-house Marine Biologists, as well as our Backscatter Authorized Photo Center Assistants. With this exceptional team behind you, you'll be taking home some of your best images to date. No matter how much experience you have as a photographer, you'll take your underwater imaging to the next level. Whether you are diving with a compact camera or an advanced DSLR you'll learn how to get the best shots possible from your system.
During this exclusive photography workshop you'll experience North Sulawesi's best dive sites, stay at one of Indonesia's leading dive resorts and enjoy Lembeh Resort's exceptional service:
7 nights full board in a Luxury Cottage
17 guided boat dives
"Workshop Member Time" (one-on-one time): maximize your learning curve before, between or after your dives. Master the techniques presented or sort out your processing woes.
Daily presentations on a wide range of customized topics followed by practical in-water application.
Unlimited guided house reef dives (subject to guide availability, 8am to 5pm)
3:1 diver to guide ratio
Unsurpassed dive guide attention and superlative resort service to complement the entire event.
Nitrox for all dives
Welcome fruit basket and drink
All meals & snacks, brewed coffee, tea, drinking water
Roundtrip airport transfers
Free WiFi
7 night underwater photography workshop (June 22nd – 29th 2020): US$ To Be Confirmed

We highly recommend spending 3 nights (or more) before the event to give you time to relax, and make practice dives beforehand and to put your new skills into action afterward.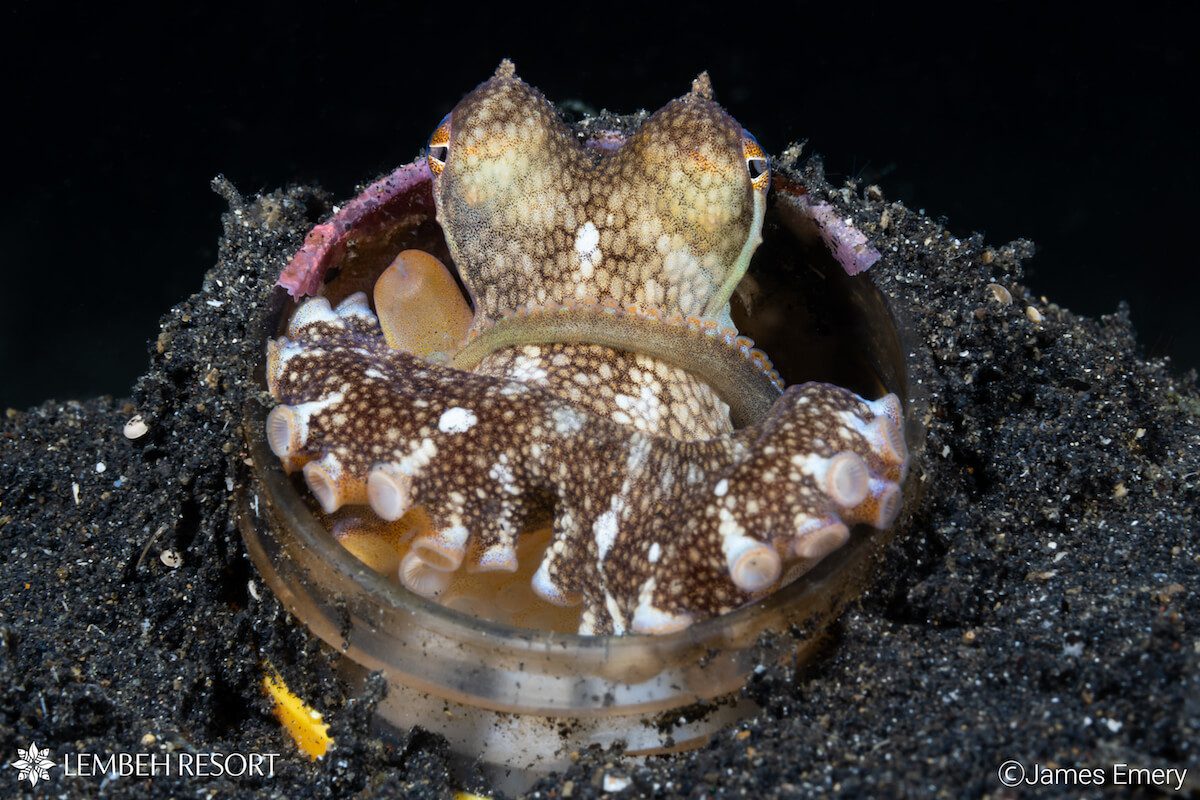 About James Emery
James Emery is well known for his outstanding underwater photography and videography, post processing skills, technical and product knowledge, extensive experience in teaching imaging courses and, of course, his passion for critters. UK born, James has been working in the field of underwater imaging since 2011 when he began shooting underwater videos in Koh Tao, Thailand. Since then, James has been actively shooting underwater images and videos in Thailand, the Philippines and the Maldives before joining our team in Lembeh in 2019.
Prior to entering the world of underwater imaging James studied video production at Bournemouth University and, having grown up close to the ocean and diving since he was 12 years old, James decided to combine his production skills with his passion for diving and moved to South East Asia. James's images have featured in numerous publications including Dive Magazine UK, Wetpixel, UWP Mag and TDI training manuals. James's short documentary "200 Sharks" has been exhibited in film festivals around the UK.
James is also an SSI Advanced Instructor and holds Extended Range and Closed Circuit Rebreather technical diving certifications. James is passionate about sharing his imaging knowledge and creativity with guests at Lembeh Resort through private underwater photography and videography courses which he tailor-makes to match individual needs.
To view a portfolio of James's images, take a look at his Photo Pro page here.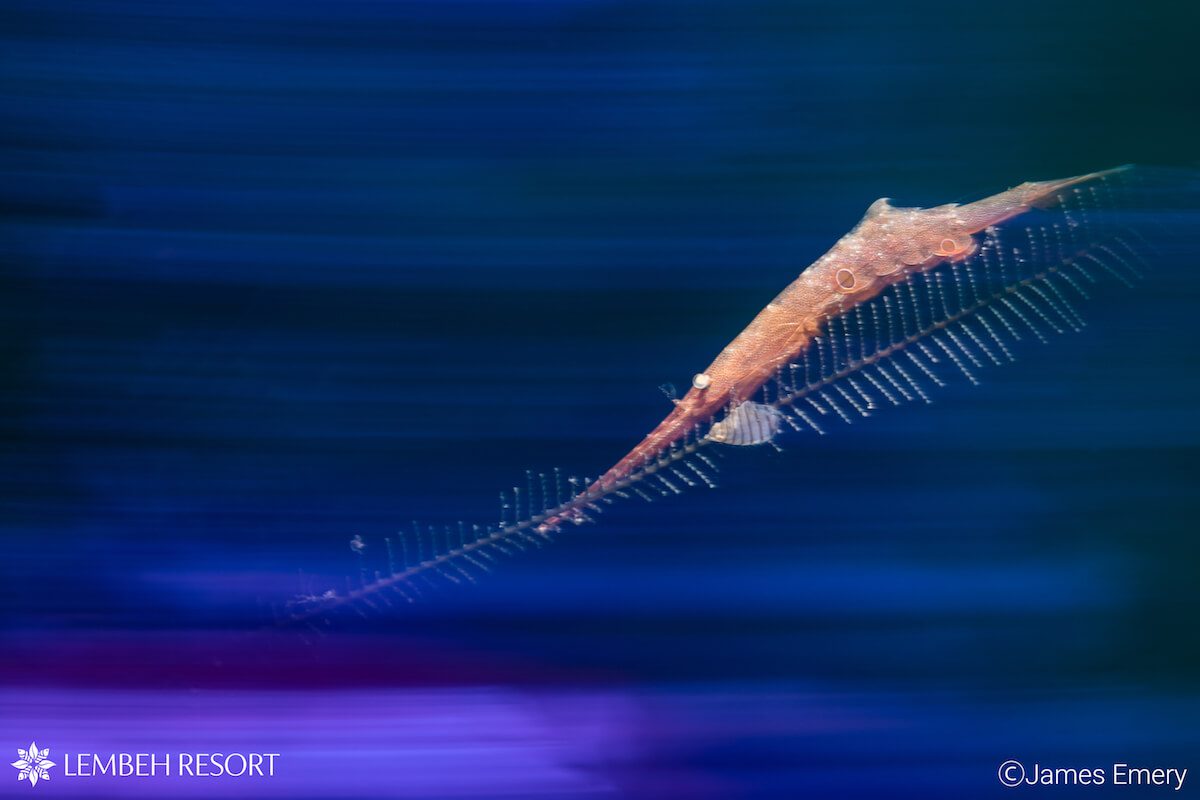 Join the Workshop
Would you like to join the workshop? Stay at Lembeh Resort and enjoy the wonders of the Lembeh Strait in luxury accommodation with a touch of luxury. Our secluded location on Lembeh Island, combined with our exclusive service and exquisite dining make Lembeh Resort a wonderful home away from home in North Sulawesi.
For more information, or to make a reservation for the James Emery Underwater Photography Workshop contact us at: [email protected] 
We look forward to welcoming you to Lembeh Resort soon!