Meet Our New Photo Center Assistants: Fandy, Dimpy & Sandro
It has always been at the forefront of operations in Lembeh Resort and at Critters at Lembeh Resort to develop staff and to provide the training they need to constantly keep progressing and developing themselves. As our incredible Photo Center and camera services continue to grow we are now able to announce that we have appointed three Photo Center Assistants to work alongside our Photo Pro here at Lembeh Resort!
Our Photo Center Assistants have been selected due to their talents in underwater photography and videography, their dedication and their desire to succeed in underwater imaging – we are delighted that they are taking on these additional roles and taking their learning to the next level. The Photo Center Assistants will be active in the Photo Center to help with running repairs, equipment rental recommendations and advice. Don't worry, they will still be guiding too but now they will also be assisting our Photo Pro and learning even more ways to help you with your imaging underwater.
Photo Center Assistant and Marine Biologist Dimpy Jacobs
Many of you have followed Dimpy's phenomenal career develop at Lembeh Resort over the years. Dimpy is our in-house Marine Biologist who is on hand to assist guests with marine life identification and to train our team of Dive Guides in marine biology. Through Dimpy's professional marine biology training our guides know the preferred habitats and individual behaviors of each critter – making them the ultimate spotters.
Dimpy has been a member of the team here for 14 years and began experimenting with underwater photography in 2009. Since then, she has spent many years working with underwater imaging for our websites and social media. Dimpy has worked alongside numerous world class photo pros during workshops in Lembeh and she has even dived in Norway during the Underwater Critter Shootout in 2016!
Dimpy shoots with a Canon G7X MKII and Olympus TG-5 and her images are often featured on our social media pages. Dimpy is also developing her underwater videography and video editing skills using Final Cut Pro.
For many years now Dimpy has had a soft spot for cephalods and they (still) remain her favorite type of critter to shoot in the Strait.
Dimpy is thrilled at becoming part of the Photo Center team and says, "I am very excited to take on this responsibility, I love underwater imaging and learning all aspects of underwater photography, videography and equipment. I'm looking forward to learning more and assisting guests in the Photo Center".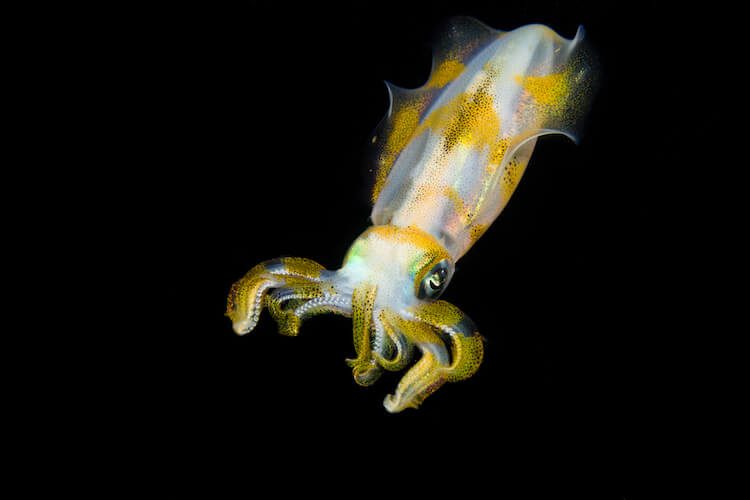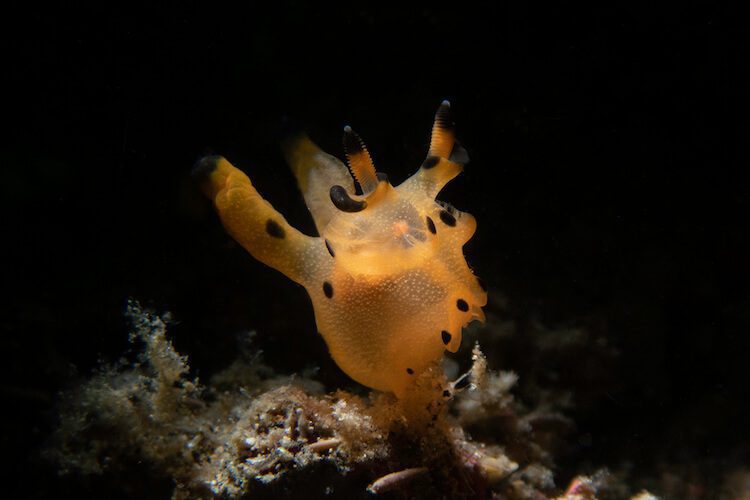 Photo Center Assistant and Dive Guide Fandy Sangi
Fandy is one of our most experienced Dive Guides who joined our team nine years ago. Fandy has exceptional creative flair and when he is not working, he is also a keen artist who loves to sketch and draw. Did you know that Fandy is the artist behind the critter pictures which feature in our annual calendar and the house reef mural outside of the Camera Room?
Fandy is currently shooting with both the Canon GX7 MKII and the Olympus TG-5 with INON s2000 strobes. When he is not guiding, Fandy enjoys experimenting with lighting techniques including different strobe positioning and snoots. Fandy has joined numerous underwater photography workshops here in Lembeh and has guided a host of world class photo pros. Fandy enjoys assisting guests underwater with lighting and camera settings and he is looking forward to assisting with more technical aspects in the Photo Center.
Fandy edits his images in both Adobe Photoshop and Lightroom and enjoys post shooting processing. He is also currently working more on his underwater videography and video editing skills using Final Cut Pro.
Fandy is delighted to be one of our new Photo Center Assistants and says he is looking forward to learning more and being able to help guests with practical solutions and advice.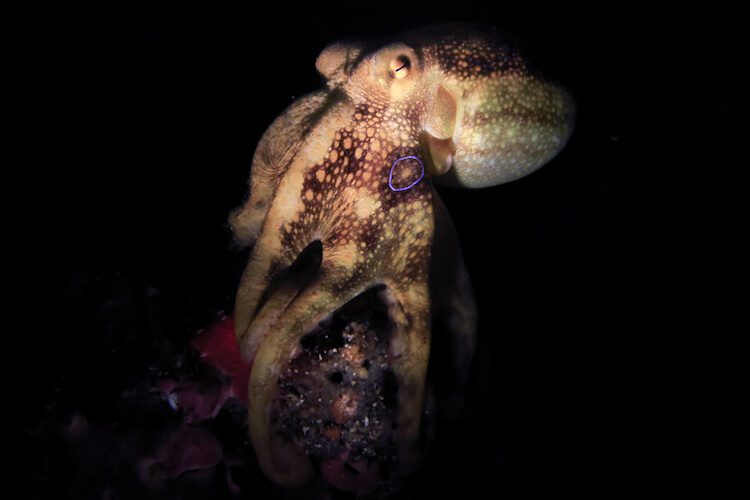 Photo Center Assistant and Dive Guide Sandro Maabuat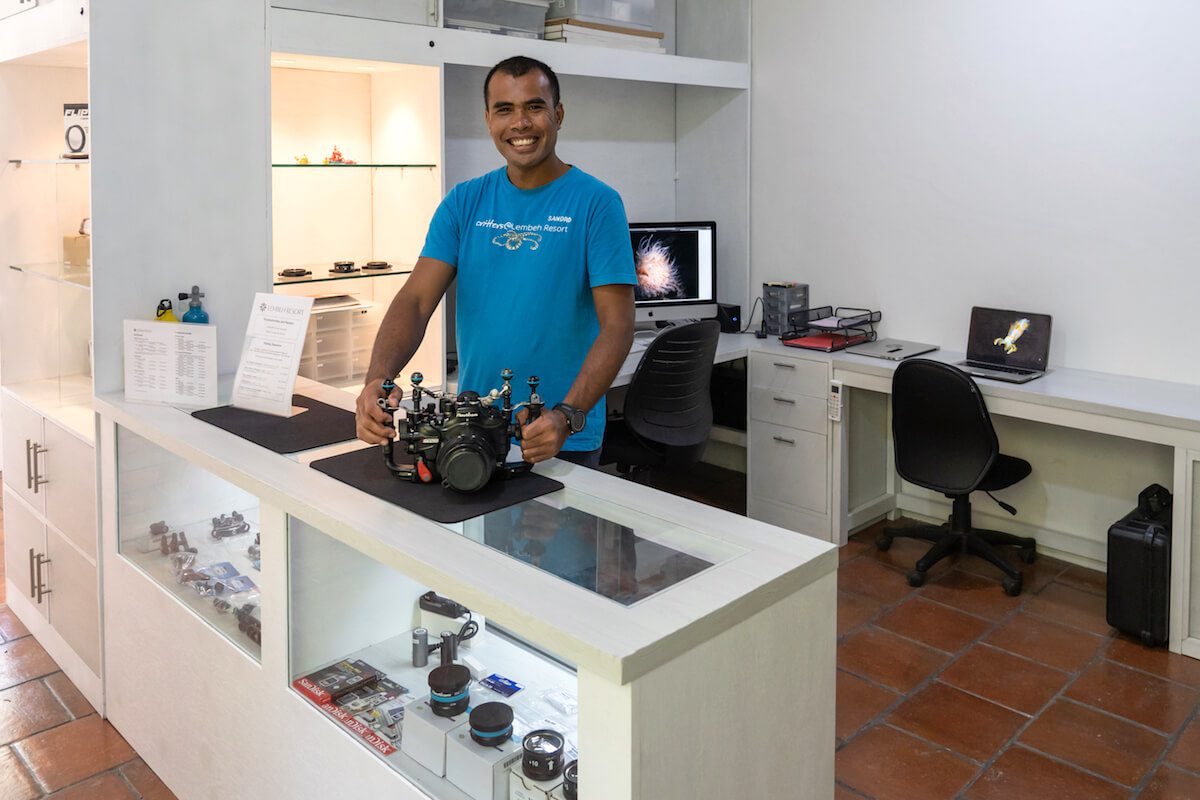 Sandro initially began working for Critters at Lembeh Resort as a gardener, then later as a deckhand, and he has worked his way up the ladder from there! After two years he became a Dive Guide and has now been guiding guests for seven years.
Sandro is passionate about underwater imaging and when he is not guiding he spends his spare time diving. Sandro loves trying out new techniques and experimenting with both the Canon G7X MKII and Olympus TG-5. Sandro has most recently been working on blackwater and bonfire dive imagery and he has captured some stunning shots which we have used on our website.
Sandro edits his images using both Adobe Lightroom and Photoshop and he is keen to develop his skills in Final Cut Pro. Sandro's underwater videography footage is often featured on our social media pages.
We are all extremely proud of Sandro's rise through the ranks and he is equally proud to become one of the new Photo Center Assistants. Sandro is already skilled in carrying out minor repairs and solving equipment problems and he is looking forward to the opportunity to hone his knowledge further.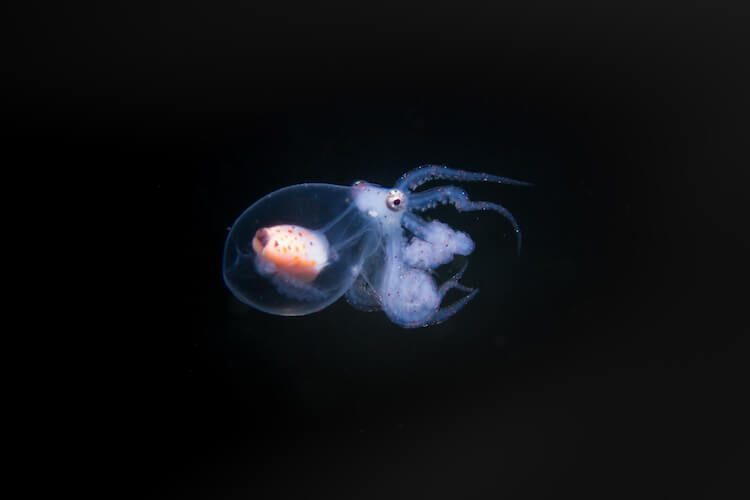 Staying at Lembeh Resort
When you are not out diving, Lembeh Resort's secluded location on Lembeh Island ensures you enjoy an exclusive and relaxing stay. Our tropical gardens, incredible wildlife and exotic flora form a natural backdrop while luxury and elegance come as standard. We hope not only to meet your expectations, but to exceed them.
We offer three accommodation options (Garden View Rooms, Luxury Cottages and the Cliffside Suite). All accommodation is offered on a full board basis with three exquisite meals a day including à la carte dining in the evenings. Our team of professional chefs can cater for special dietary requirements and requests.
Stay with us at Lembeh Resort, discover  the world's best muck diving and experience Lembeh with a touch of luxury.