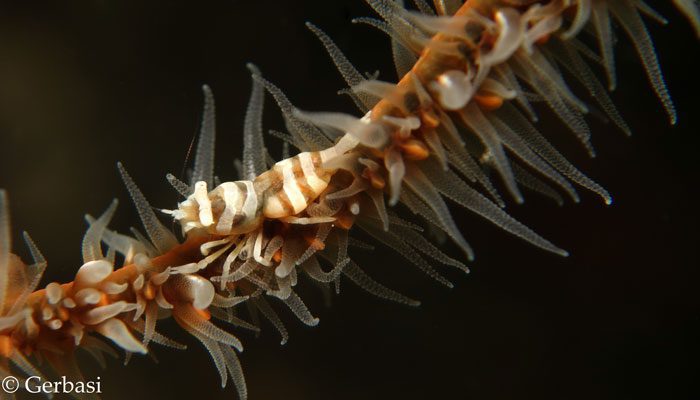 Visit to Lembeh Resort and Critters@Lembeh
When we finally arrived in Manado at nearly midnight, we were greeted by Roy, who handed us bottles of water and cold towels to refresh ourselves us with.  When we got to the resort around 1am, they had put together some sandwiches and fruit for us.  This level of attention to detail was only the beginning of a fantastic stay.
The next morning the staff greeted us by name, and the dive staff got our equipment ready for our 8am dive.  And what a dive it was… I know we were lucky, but two hairy frog fish on our first dive!  Amazing!  This was just the start of a series of amazing dives and service from our new friends at Critters@Lembeh.
The personal touches here are just amazing.  Once the staff knew how I liked my coffee, I never had to ask again!  Our dive guides asked what kind of critters we were interested in, so we targeted particular sites.  We also got to meet the management of the resort and dive center, and I am glad that we did.  What a great group of people, incredibly helpful and dedicated to making our stay fantastic!
I was really impressed with this organization on so many levels, the friendliness of all of the staff, their dedication to the environment, their dedication to allowing all of the employees learn to dive, and letting their employees grow within the organization.  This is really a top-notch place.
What can I say, the diving is fantastic, the people are fantastic, and most likely, if you are like me, you will leave with an entire group of incredibly awesome new friends!  I cannot wait to come back!
– Alexandra Gerbasi