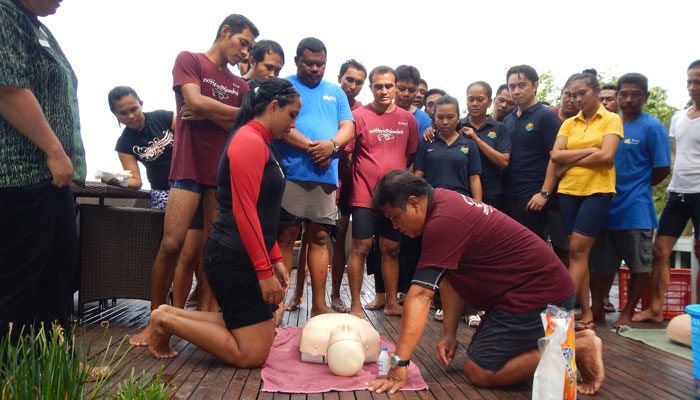 Emergency Response Exercises & Basic First Aid Training
At Lembeh Resort and Critters@Lembeh we pride ourselves on being safety-conscious. Every year, all of our staff participate in scheduled emergency response exercises and basic first aid training, designed internally to teach new staff new skills and also as a refresher for those already in the know.
This year, over two fun-filled and informative days, we practised five different rescue scenarios plus CPR training and emergency oxygen treatment. They are not only important skills to practise but they also serve as a great team-building exercises. A big thank you to Dimpy, Abner, Iwan B, Fandy, and Opo S for organizing and conducting the training, and to Lauren, Sascha and Pim for their supervision.