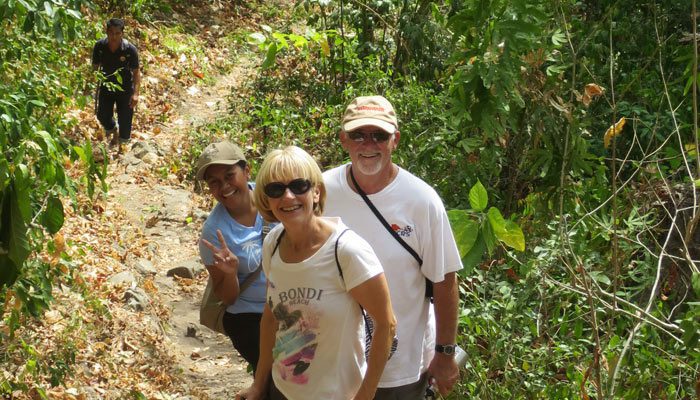 The Lembeh Hike!
Over the last two decades Lembeh Strait has become well known by marine biologists and professional underwater photographers as one of the best places in the world to find rare and unusual marine life. Due to the the high quality of the muck diving in Lembeh Strait the visitors to this little island off the eastern coast of North Sulawesi have often missed out on something quite magnificent; Lembeh Island itself!
With the newest addition to our extensive tour program visitors to Lembeh Resort will have the chance to explore the island not only below the calm water of Lembeh Strait but also above. The Lembeh Hike starts in a quiet village only a few minutes from the resort, the villagers of Lembeh Island are known wide and far for their warm hearted demeanor and a tour to this colorful little village would in itself be worth a visit. However the route quickly leads us away from the waterline and into the dense forrest and up the towering limestone cliffs. For the islanders the jungle acts as a prolific pantry full of exotic fruits, herbs and nuts. During the hike you will have the opportunity to sample a wide array of different tropical produce as well as see first-hand how the locals produce kopra, smoked coconut. The Lembeh hike nearly crosses the island and half way through we will visit a small village on the hill-side with beautiful views over the wide expanses of the Celebes Sea. With a duration of 3-4 hours the hike is perfect for an active afternoon of hiking and island exploration.
The Lembeh Hike is the newest addition to our tour program and has quickly turned in to one of our most popular tours! Experience the wonderful culture and flora of tropical Lembeh Island, perfect for an active afternoon of hiking.
---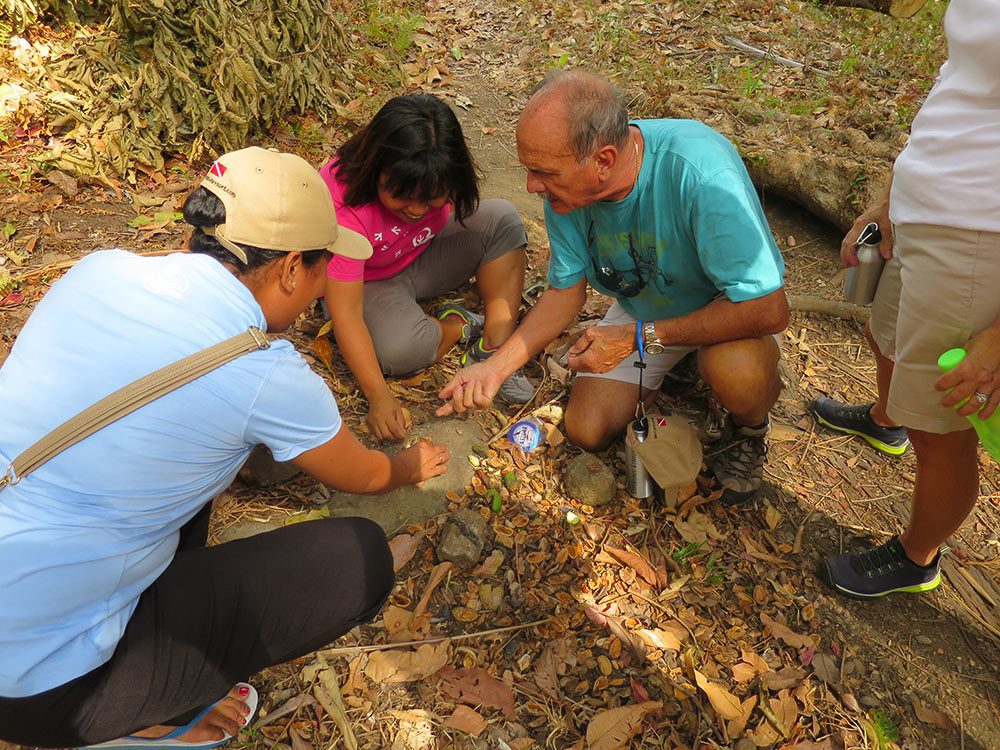 Have you ever tasted the delightful Kenari Nuts picked straight from the tree? Kenari nuts are endemic to Indonesia and while the taste resembles that of almond the texture is more smooth, similar to that of cashews.
---
Lembeh Island has many small scale productions of local spices, clove trees and small nutmeg plantations are scattered through the jungle. Nutmeg, mace and cloves certainly doesn't get any fresher than that drying in the front yards of the villages of Lembeh Island.
---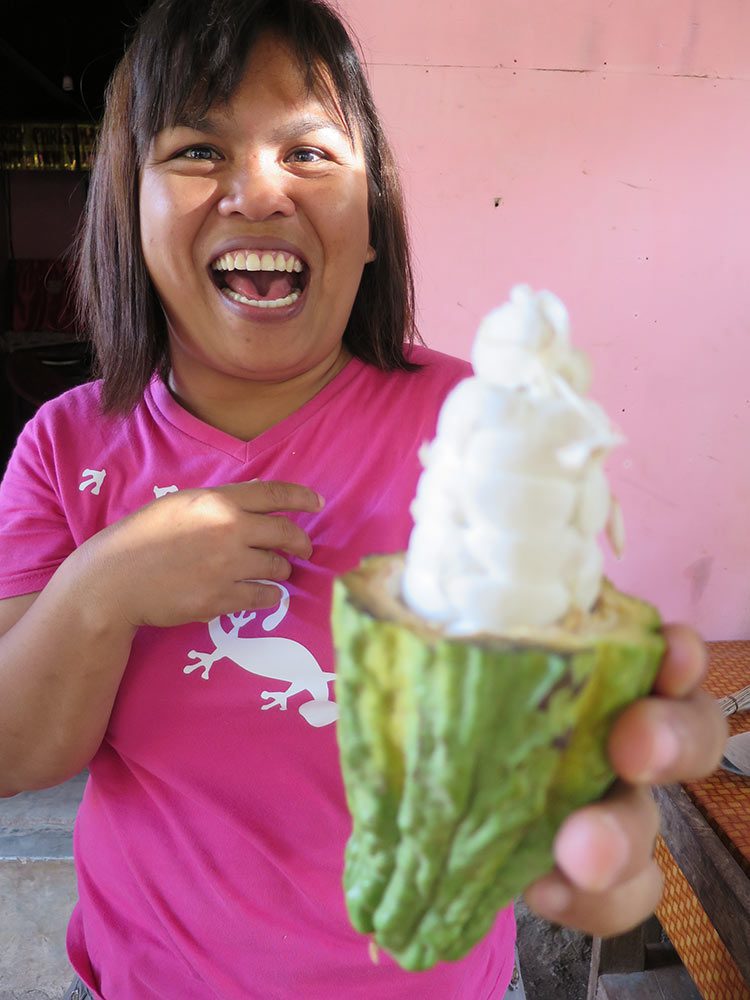 Our return guests will of course remember Helen for her friendly and bubbly personality, as seen here happiness reaches new heights when picking a fresh cacao pod straight from "the chocolate tree"!