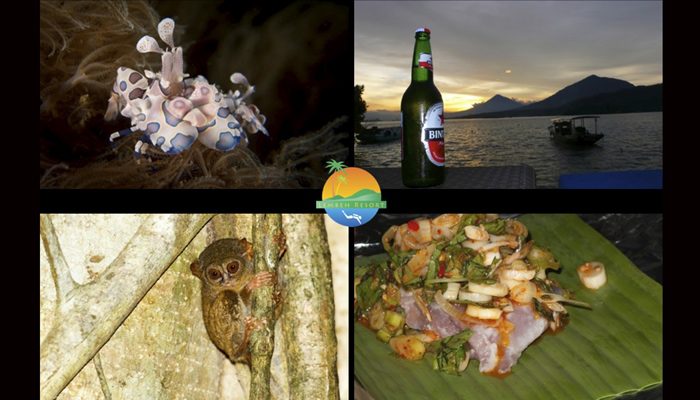 14 Useful Things for First-Time Visitors to Know About Lembeh
Travel Tips
At the airport have the exact amount of money for the entry visa ready. See our Resort FAQ for details.
If you transit through Singapore to Manado (or vice-versa) using Singapore Airlines you may be able to obtain a voucher for use in any Singapore airport shop or restaurant – ask at the Singapore Airport Information Counter for details.
Nearby Tangkoko Park is well worth visiting to see the tarsiers, cuscus and black-crested macaques and is perfect for off-gassing the afternoon of the day before departure.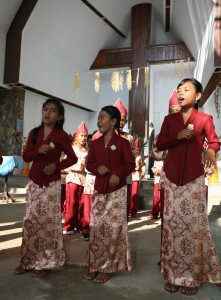 Culture

1.   There are many languages spoken in Indonesia and in North Sulawesi they speak Manadonese, a   dialect of Bahasa Indonesia.
2.   Many Indonesian people have a different concept of personal space compared to westerners and close proximity and hand-holding, including between two men, is common among friends.
3.   Although most of Indonesia is Muslim, North Sulawesi is an exception and the majority of people here are Christian.

Food & Drinks
Manadonese food can be very spicy but at Lembeh Resort we put the chili sauces on the side so you can choose whether and how much to use. Indonesian chili sauce is called 'sambal' and we feature two delicious home-made varieties: a fresh, uncooked one called 'dabu-dabu' which is a bit like Mexican pico de gallo, and a cooked one called 'sambal goreng'. Both are delicious!
Sulawesi coffee is excellent, and the Indonesian beer 'Bintang', which means 'star', is also good. Bonus points if you order a beer by saying 'Jam Bintang' which roughly translates to "It's beer o'clock"!
Diving
1.    If you plan on taking underwater photos, it's good to have a macro lens to photograph those beautiful but tiny critters. If you don't already have one, at our Cameras@Lembeh photo centre you can rent or buy one, and even get a custom-made flip mount to attach the lens to your underwater camera housing. If it is your first time diving Lembeh, you may be surprised at how tiny some of these animals are – for example a blue-ringed octopus is about 5cm/ 2inches in length!
2.    Use a pointer or muck stick: this will help you stabilise yourself during dives without placing yourself or the wildlife at risk. If you don't have one, these are available for sale at the dive center.
3.    Embrace the muck – ok not literally (see bullet point above!), but if you have never tried muck or critter diving before, approach it with an open mind, slow down and try finding your own 'critters' during dives – you may surprise yourself with what you find and the thrill of the hunt is very exciting!
4.    If you get the chance, do some research into the kinds of things you may see on dives here. You can use books or our on-line Critter Log. Many underwater denizens of Lembeh are so bizarre that it helps to prepare, otherwise you can be staring right at apparently nothing for ages until it you are able to perceive it, and then you don't have any idea what it is. Recognition helps to appreciate things better and quicker.
5.    Night dives in Lembeh are excellent and well worth the effort because you will see animals not normally visible during the day. Also try the mandarin fish dive, which takes place at dusk.
6.    The guides in Lembeh are some of the best in the world, and they love it when you ask questions and take an interest. You can request to be shown certain animals and your guide will do his or her best to fulfill this but be aware it's not like ordering things off a menu, this is unpredictable nature and some things are just plain rare, but that makes us appreciate them all the more when we are lucky enough to see them!