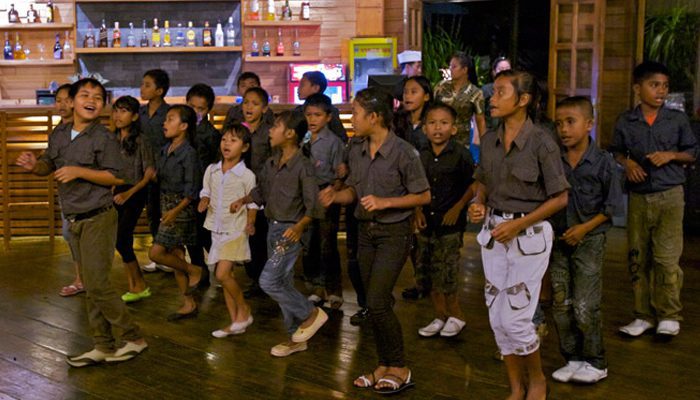 A Dinner Show, Lembeh Style
Each week at Lembeh Resort, the Children's Choir from nearby Messias Church in Pintu Kota Kecil Village come to put on a small show for our guests during our Barbecue Night Event.
In addition to the children, some of our extremely talented staff are also involved in the Event.   Restaurant Staff Agris & Ira are teaching assistants for the Choir and often help with the events.  Lembeh Resort supports the local choir, which is for children between the ages of 7 and 15, with regular donations for performances.  Those donations, in addition to some generous gifts from Guests, go to purchasing instruments and uniforms for the Choir as well as other Church Projects.
Join us here at Lembeh Resort and be treated to some talented local singing, dancing, and smiling young faces!