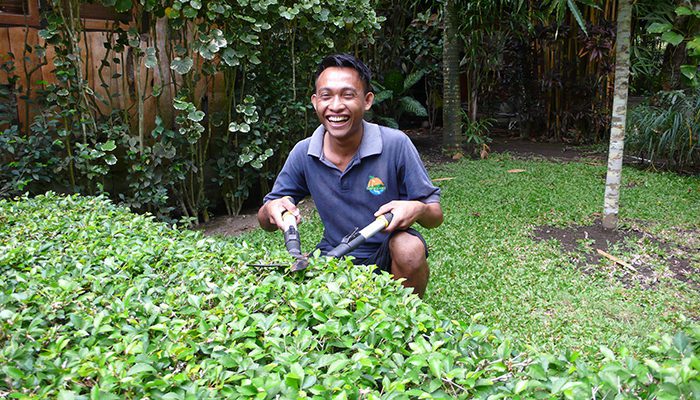 Behind The Scene: May Employee Of The Month
Congratulations to our Employee of the Month of May, Reza!
Reza is part of the Grounds team, is just 22 years old, and joined us less than a year ago. Although he is one of the newest and youngest employees, he has already demonstrated a good attitude, flexibility and team work. Living in the closest village Pintu Kota Kecil, Reza enjoys working close to home because he has more time to play with his 7 month old baby girl. He is also proud to work as a gardener making sure all our plants and flowers are healthy and lush.
Thank you Reza for your enthusiasm and responsibility, and keep up the good work!