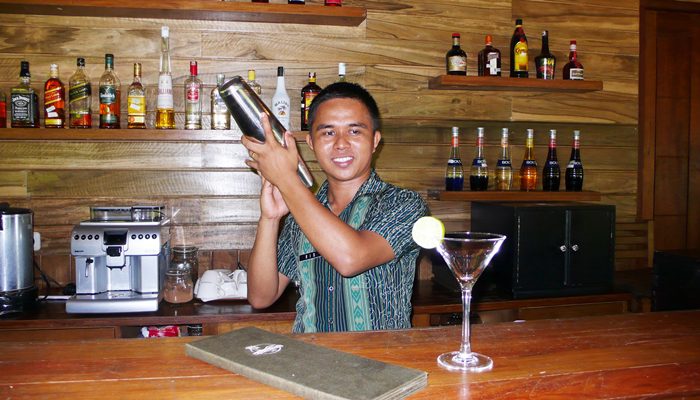 Behind the Scenes: Employee of the Month October
Congratulations to our Employee of the Month for October, Rio from the Food&Beverage team! Rio just joined Lembeh Resort 6 months ago but he is already an integral part of the restaurant team. After working as a waiter for 6 years in another resort, Rio is happy to work with us especially because he has the opportunity to learn how to become a skilled barman and prepare a variety of cocktails for the guests.
At age 27, Rio is a very hard working husband, happy to support his wife while she studies at the University in Manado. In his free time he enjoys soccer and playing the guitar. Maybe next time you visit you can invite him to play a tune for you.
"I am proud to work with guests from all over the world providing them a good service, I also like to learn everything there is to learn about Food&Beverage."
We appreciate Rio for his positive attitude, dedication and team work.