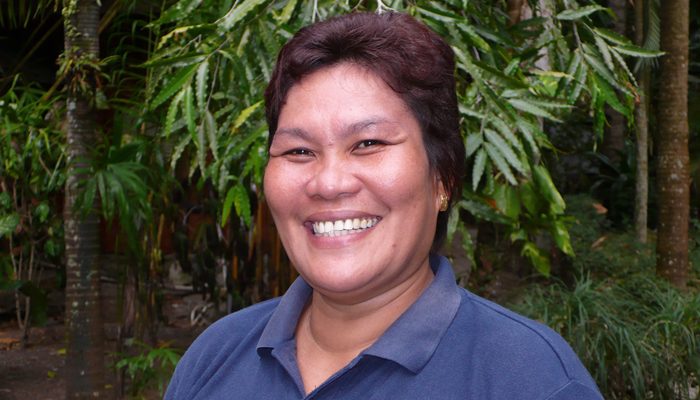 Behind the Scenes: Employee of the Month September
Congratulations to our Employee of the Month of September, Linde Nesa!
Linde has been part of our kitchen team for 9 years and she's still is as enthusiastic as ever. She particularly likes to work at the staff canteen to feed the entire team.
Linde is a hard worker, mother of 2 and recently became a proud grandmother. She is from Tandurusa, a village nearby and she is very happy to have a steady job with good conditions, so close from home. She's held previous jobs in construction, a fishing factory and dish washer. Now she is happy to feed her work family thesame way she feeds her family at home.
"The best thing about my job is the camaraderie with all my colleagues. The team at Lembeh Resort is like a family and I am proud to be part of it".
We appreciate Linde for her dedication, kindness and sincere smile in every situation.