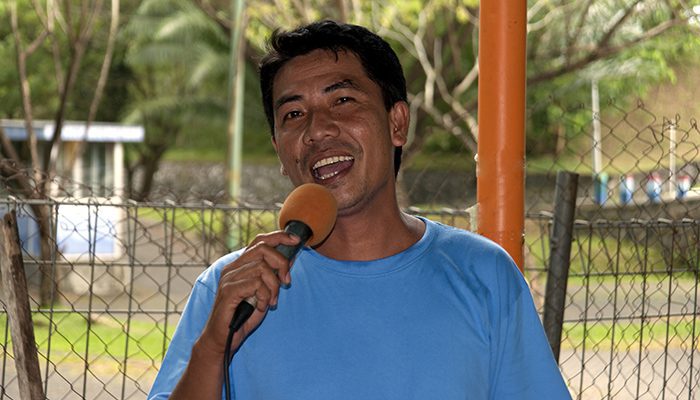 Behind the Scenes
Congratulations to our Employee of the Month of August, Respi!
Respi is part of the housekeeping team. He came on board with Lembeh Resort soon after our opening, and he has worked for Lembeh Resort for 10 years now. Born and raised in North Sulawesi, Respi enjoys working close to home. He also enjoys spending time with his community–singing, playing volleyball or playing ping pong. Respi is a talented singer who entertained everyone on our most recent Lembeh Resort family day, as you can see in the photo. Respi is dedicated to his beautiful family, and he enjoys his work here at Lembeh Resort, making sure all the guests have a clean and pleasant room to rest.
We appreciate Respi for his positive attitude, dedication and conscientiousness!