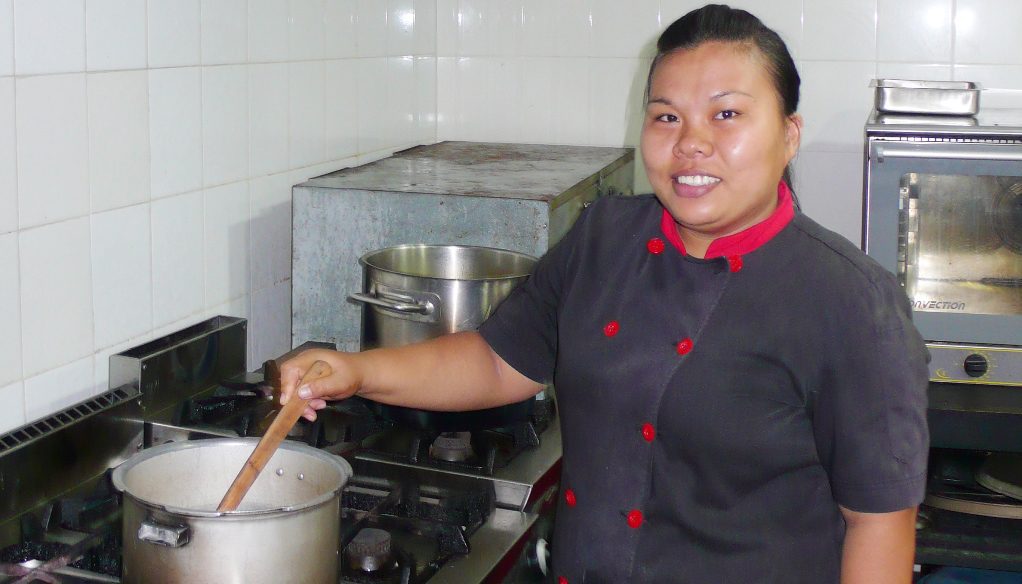 Behind the Scenes: Employee of the Month March
Congratulations to our Employee of the Month of March, Elvina!
Elvina is 25 years old and has been part of our kitchen staff for 2 years.
She hails from our neighboring village, Pintu Kota Kecil, and is a mother of a lovely young boy.
Her fondest memories at Lembeh Resort are the ones she is currently forming. She is very appreciative of her supportive team and friends that continuously shape endearing times to reminisce about.
"I am extremely happy to be here. I can't think of a reason I would want to leave. My friends and family work here and I get to learn more about the trade I love so much. Being close to home and learning all culinary aspects is a gift I truly treasure."
Elvina takes great pleasure in learning how to cook new recipes and surprising our guests with new flavors and creations.  To hear that people enjoy the food she cooks is the best compliment she can think of.
We are grateful to have such a dedicated team player in our midst. Eager and friendly, Lembeh Resort is lucky to have such a team player on our staff.