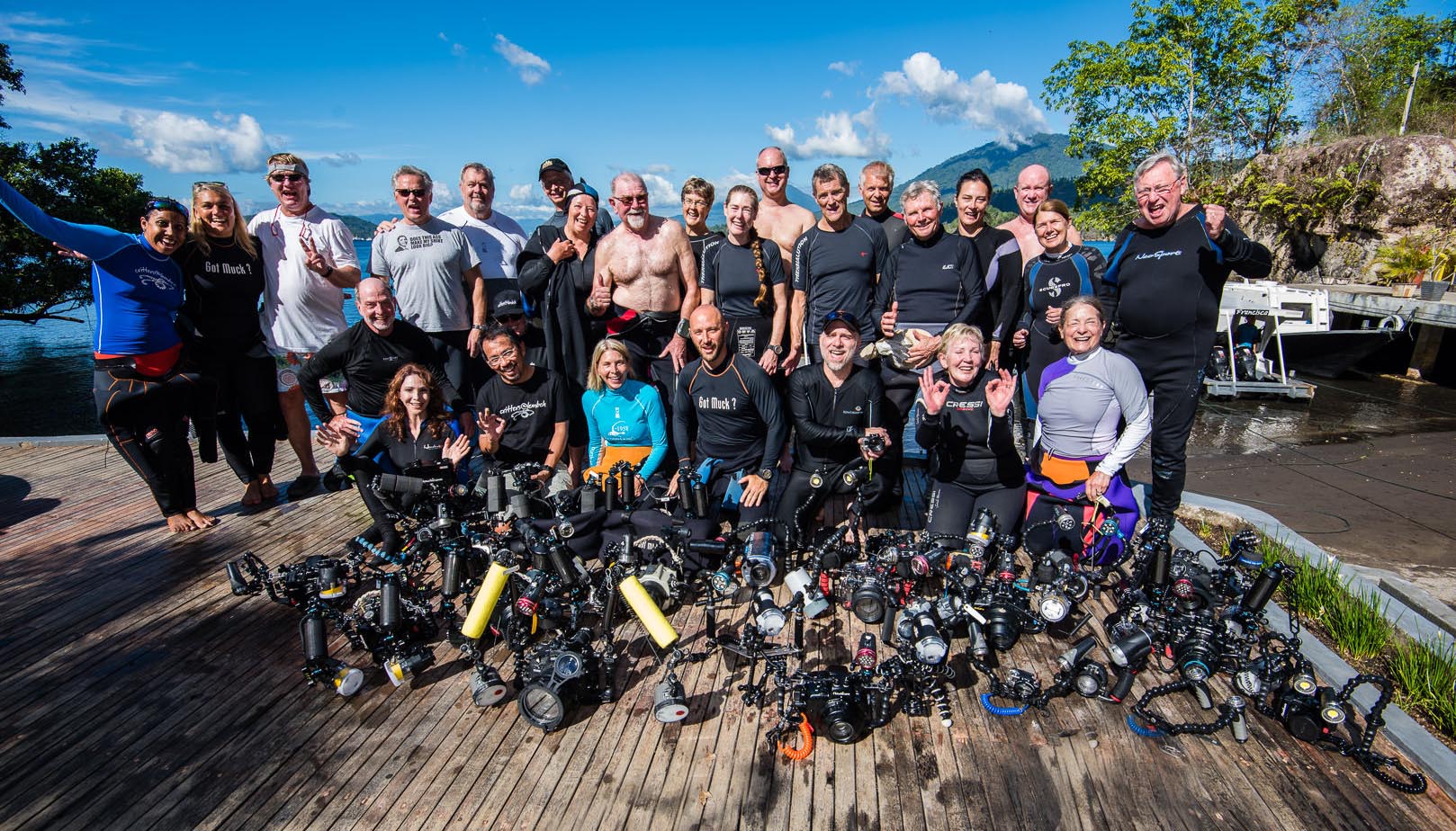 Capturing Critters In Lembeh 2015: A Massive Success!
This year's annual Capturing Critters In Lembeh Workshop has been a resounding success. With Steve Fish, Kerri Bingham and Hergen Spalink as our guest Pros alongside our in-house Pro Sascha Janson it was always promising to be a big hit but it exceeded even our own expectations.
Our participants attended numerous workshops and seminars throughout the week on a range of topics including dive preparation, editing, fluoro diving photography, macro essentials and both advanced and beginners Lightroom development.
By the end of the week the improvements in image and video quality that all participants were generating was significantly improved and a lot of fun was had along the way. It seems that the critters enjoyed the event too and we had wonderful sightings and photography opportunities throughout the week including hairy frogfish, mimic, hairy and blue ring octopus, a vast range of nudibranch (even the rare Melibe colemani) and everything else that Lembeh is so famous for.
This slide show compiled by our very own Sascha Janson says it all!
Our Photo Pro Intern Andrew Raak was capturing the action throughout the week in a series of 30 second video Blogs which include tips from the Pros, daily reports, resort news and some very, very funny insights. To catch up on these video Blogs have a look at our Facebook page or YouTube channel to see what you missed out on.
Don't worry – we still have spaces available for next year's event – to reserve your place for the 2016 Capturing Critters In Lembeh (3rd – 10th December 2016 plus optional 4 night extension) email us at [email protected] for a week with the pros, invaluable advice and some incredible diving. What more could you ask for?