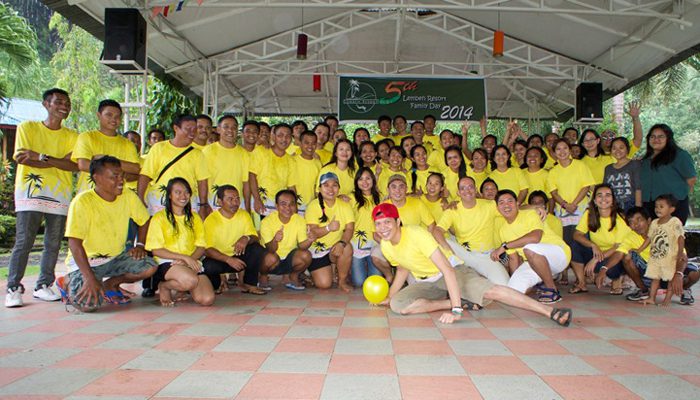 Fun and Games @ Lembeh Resort Family Day
For the 5th consecutive year Lembeh Resort staff and their families got together to play, eat and celebrate.
We all love traditional games and not even the rain stopped the football or water volleyball teams. You all know what a talented group we have and several of them sang and danced together.
This day is a great opportunity for owners, managers and staff to get together with families and friends. We are very proud of our team and we all enjoy spending time together.
Congratulations to all that did not give up with the rain! A special thank you to the event organizers and the Rorimpandey family for putting together such a fun day.
[postgallery_grid content="image" lightbox="yes" slidesetid="2014_LembehFamilyday" id="10″ imageeffect="reflection" imgheight="100″ imgwidth="200″ height="150″ /]