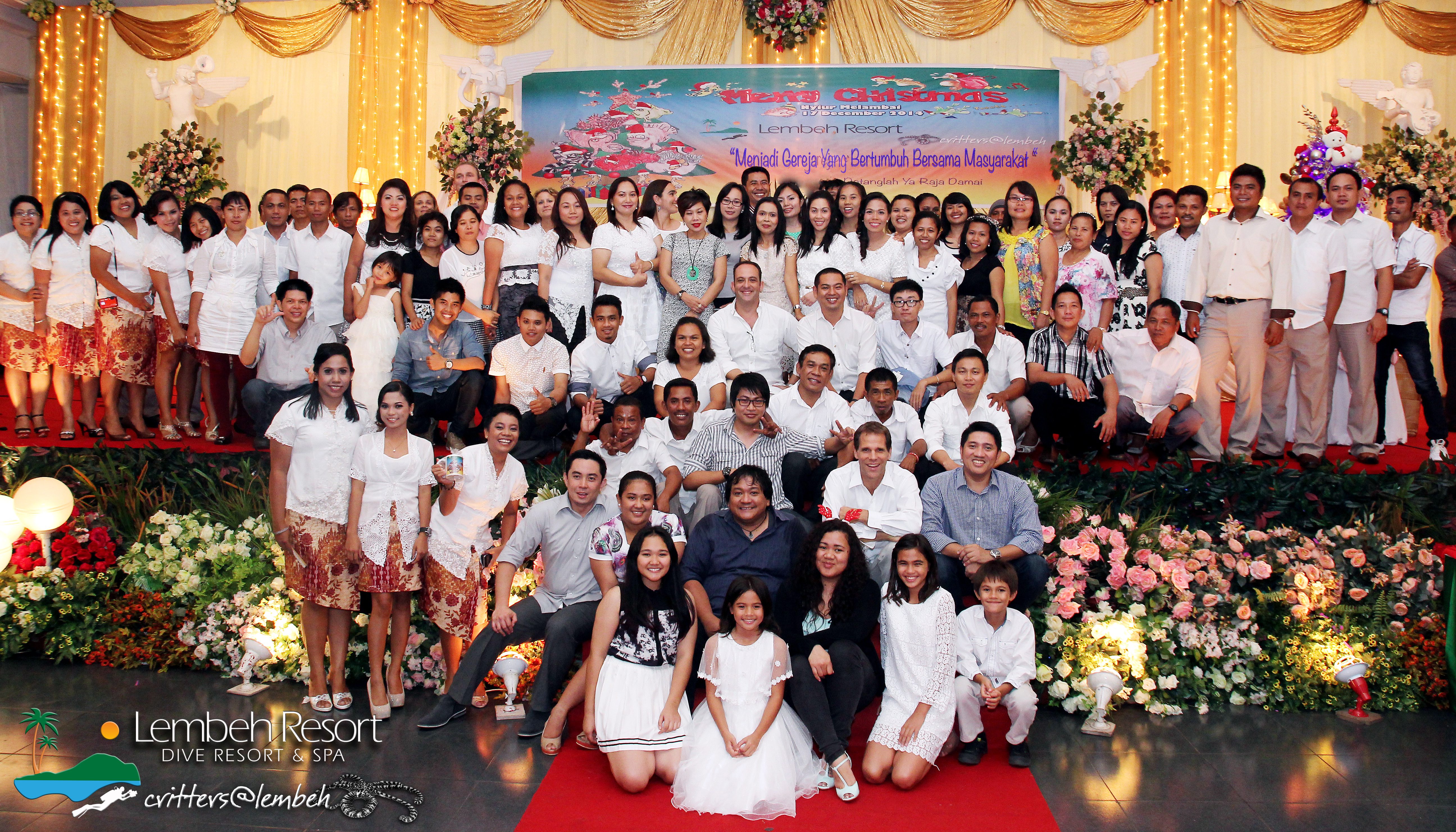 This Holiday Season
If you have been to Lembeh Resort and Critters@Lembeh you know our staff loves a good reason to celebrate. This week we celebrated one more successful year together at our annual Christmas party with all the staff from Critters@Lembeh and Lembeh Resort.
This year the party was particularly special because everyone brought their families. It was a wonderful evening with amazing singing performances from both teams.
There were presents for the staff and their families and a wonderful dinner with the traditional "Babi Guling", suckling pig.
Once again, everyone laughed and enjoyed the year-end highlight slideshow presentation that Dimpy Jacobs, our marine biologist, put together.
We would like to thank all the staff for participating and for their wonderful work in 2014. We would also like to send a special thanks to all the staff that stayed behind to serve the guests at the resort while we celebrated at the company Christmas party.
Each year, during our annual Christmas Party, our very own Marine Biologist, Dimpy Jacobs, entertains everyone with her Year End Highlight slide presentation.
Check it out – lots of familiar faces and fun times. We look forward to another fantastic year in 2015.