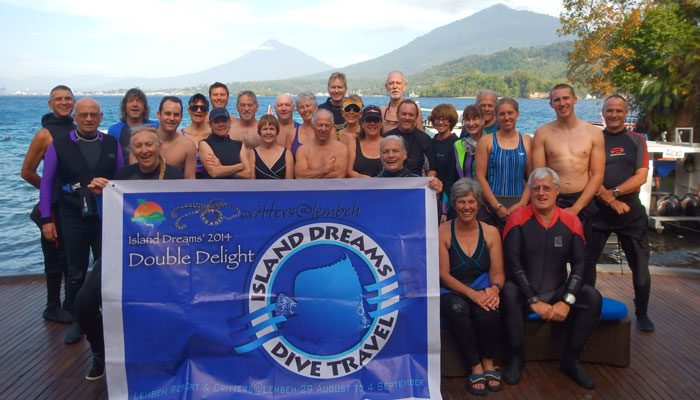 Island Dreams
It was a pleasure for us to welcome our friend Kenneth Knezick and his group from Island Dreams to Lembeh Resort and [email protected]. What an amazing week! The group got to see some of Lembeh Straits famous critters such as Mimic octopus, Blue Ring octopus, Hairy frogfish and some were lucky enough to see mating Wonderpus.
Kenneth Knezick is owner of Island Dreams Travel. He has been diving, and leading scuba diving tours to prime destinations around the world, for more than 35 years. Ken's travels include more than 30 trips to Indonesia, with multiple sojourns to Manado, Bunaken and Lembeh Strait.
"It is a great pleasure to be back at Lembeh Resort with an Island Dreams group. Over the years, I'm fortunate to have been able to contribute to the progress of a number of high-profile dive resorts, including Borneo Divers' Sipadan Island Resort and Lorenz Mäder's superb Wakatobi Resort. Thus, it has been particularly interesting to watch the evolution of Lembeh Resort and its advantageous partnership with [email protected].
"In my opinion, this collaboration has produced one of the world's absolutely finest dive resorts. From lodging, to dining, to diving, the services provided are excellent. Both management and local staff are friendly and highly capable, without any pretentious airs. This gracious, can-do attitude, Lembeh Resort's well-developed physical plant, and of course the superbly unique diving of Lembeh Strait have produced an unbeatable combination."
 We would like to thank Ken and Island Dreams for bringing such an enthusiastic group of divers. We hope to see them all again.