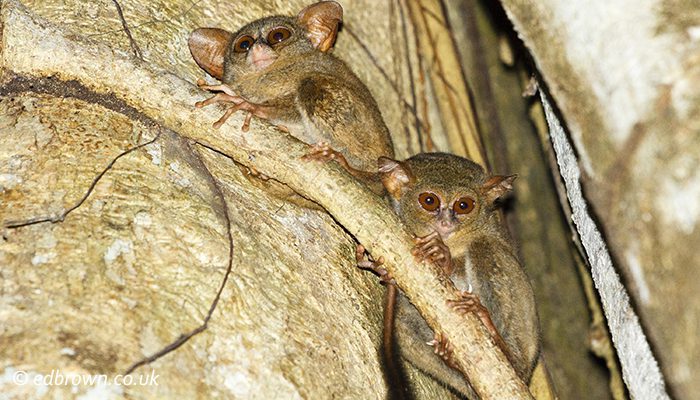 In Lembeh and Tangkoko with Ed Brown
We were very happy to have UK Photographer Ed Brown back in Lembeh Resort; this time he delighted us with not only his amazing UW photos but he also shared with us some of his images taken during a Tangkoko National Park Tour.
Ed specialises in nature and wildlife photography and has had work published in many of the UK papers.
Besides the famous Tarsier (smallest primate in the world), Tangkoko is also home to the rare Black Crested Macaque which is only found in North Sulawesi, as well as other "land critters". This is the perfect tour for when you have the afternoon free for off-gassing the day before you fly back home.
"You know that feeling when a place just grabs hold of you and won't let go? I got that feeling 8 months ago on my first visit to Lembeh Resort, having just returned from my second trip, I am still just as hooked. They have something at Lembeh Resort I can't quite put my finger on. Other resorts all claim to be the friendliest/most relaxing/safest etc but don't actually get it quite right, Lembeh Resort does. And that's the reason I'm already planning on going back, maybe see what else I can find in Tangkoko Nature Reserve, or possibly find that elusive hairy octopus!"

Ed Brown
RM Stock and Wildlife Prints
www.edbrown.co.uk
Check out Ed's gallery on our website for his UW and topside photos.