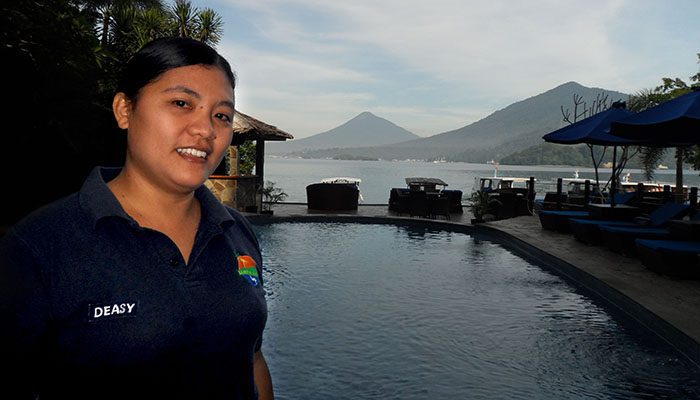 Behind The Scene: March Employee Of The Month
Congratulations to Deasy Herang, our employee of the month of March.
Always ready to help the team with any task, Deasy has been working with the housekeeping team for more than 2 years.
Deasy comes from the neighbouring village of Baturiri and has a beautiful 4 year old son.
"I like to work in Lembeh Resort which is close to my village so I can spend more time with my son, and I enjoy the team and the work environment."
Deasy is quite enthusiastic with a beautiful voice and loves to sing in her free time. We appreciate Deasy for her sense of responsibility, strong work ethic, positive attitude and dedication.