A new dining experience at Lembeh Resort
Due to the location of Lembeh Resort in the heart of the tropics regular renovations are a necessity, sometimes a modernization is also in order and we are happy to announce that the upgrade of our central building, reception, lounge, pool deck and restaurant is now complete!
We hope that you will enjoy the new modernized look and that we will have the chance to enjoy a dinner with you at the Lembeh Resort restaurant soon.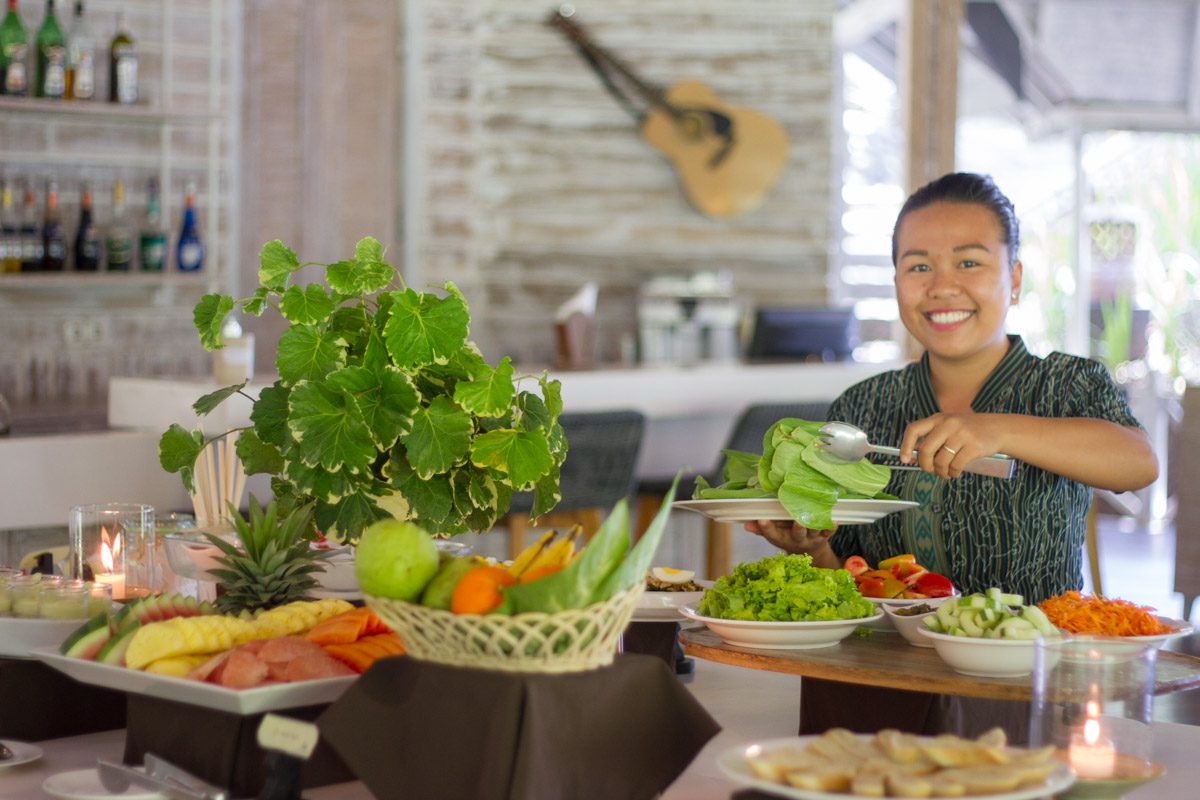 The building has a new look but the smile remains the same J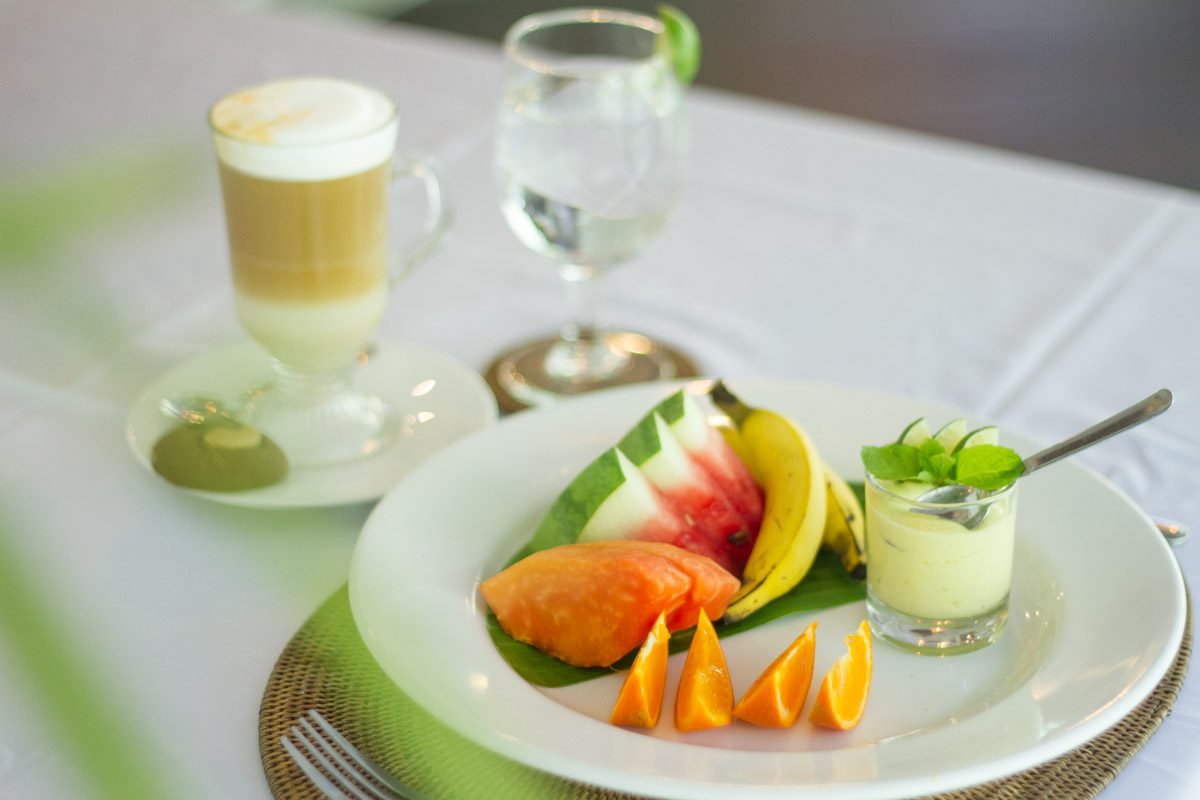 Fresh tropical fruits and great coffees are a staple at Lembeh Resort
Enjoy chilled cocktail and wine in our new restaurant bar and lounge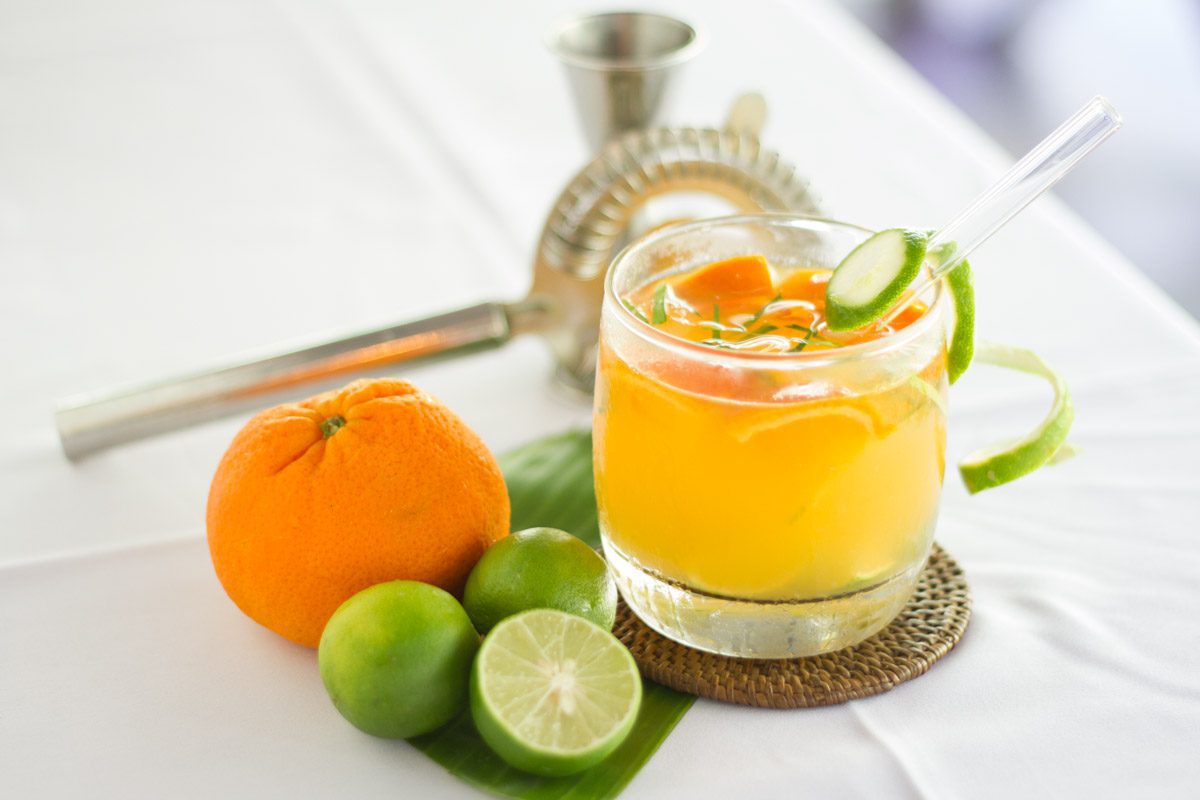 Chilled cocktails with fresh tropical fruits and top shelf liquors
Indonesian favorites such as these freshly cooked fried noodles are highly popular for lunch!
Breakfast Buffet, with homemade pastries, fresh fruits, eggs made-to-order and Indonesian specialties.
The menu is also new, using only the freshest produce, sourced daily at the local markets.
Bebek Lembeh, slow-roasted duck leg with ginger and kaffir lime leaves