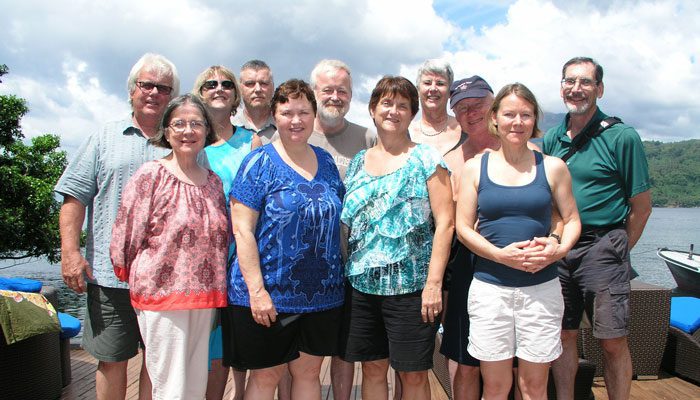 Paragon Travel Group
From the 'Great White North' to the black sands of Lembeh, our most recent group from Canada enjoyed a visit full of the critters that diving here is famous for, but they also stood out for their warm spirit of camaraderie, friendliness and fun.
Some highlights on their dives here include ornate ghost pipefishes, the Lembeh sea dragon, three giant frogfishes all together (!) and even two species of shark, rare for Lembeh – the bamboo shark and a white-tip shark.
They also enjoyed a land tour to nearby Tangkoko Park where they were lucky enough to see a family of black-crested macaques with two babies along with several tarsiers.
We would like to thank Rick from Paragon Travel in Toronto for arranging the trip, and the whole group for staying and diving with us and a special thank you goes out to Debora for choosing us. We hope to see you all again!