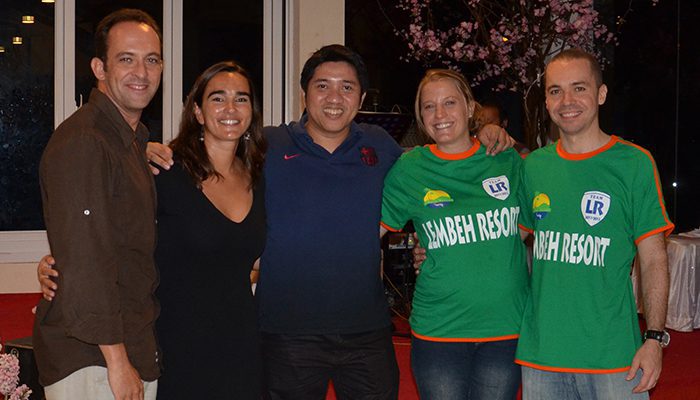 Smooth Management Transition @ Lembeh Resort
This week Guillermo and Helen handed the management reigns to our new General Manager, Miguel, and Guest Relations Manager, Ana. Because of Helen's enthusiastic spirit, she not only did an incredible job for us, she informed nearly the entire dive community of her pregnancy! Gizmo and Helen believe it's best to head home, close with family, to have their baby. Our sincere and heart felt thanks to Guillermo and Helen for their dedication and hard work and best of luck with baby Helmo.
The transition was smooth as silk in large part because Miguel and Ana have years of hospitality and dive resort experience world wide. They are eager and ready to explore some of the best diving Indonesia has to offer and excited to be part of the Lembeh Resort family.
"We would like to thank Helen and Guillermo for all their help with the transition and wish them all the best, looking forward to their visit and meet the baby. We feel welcomed since the moment we arrived and are proud to join such an amazing team, together we are committed to maintaining the resorts philosophy and the level of service the Lembeh Resort's guests appreciate. Most importantly, we look forward to welcoming you all. "
For further information about Ana and Miguel click here.