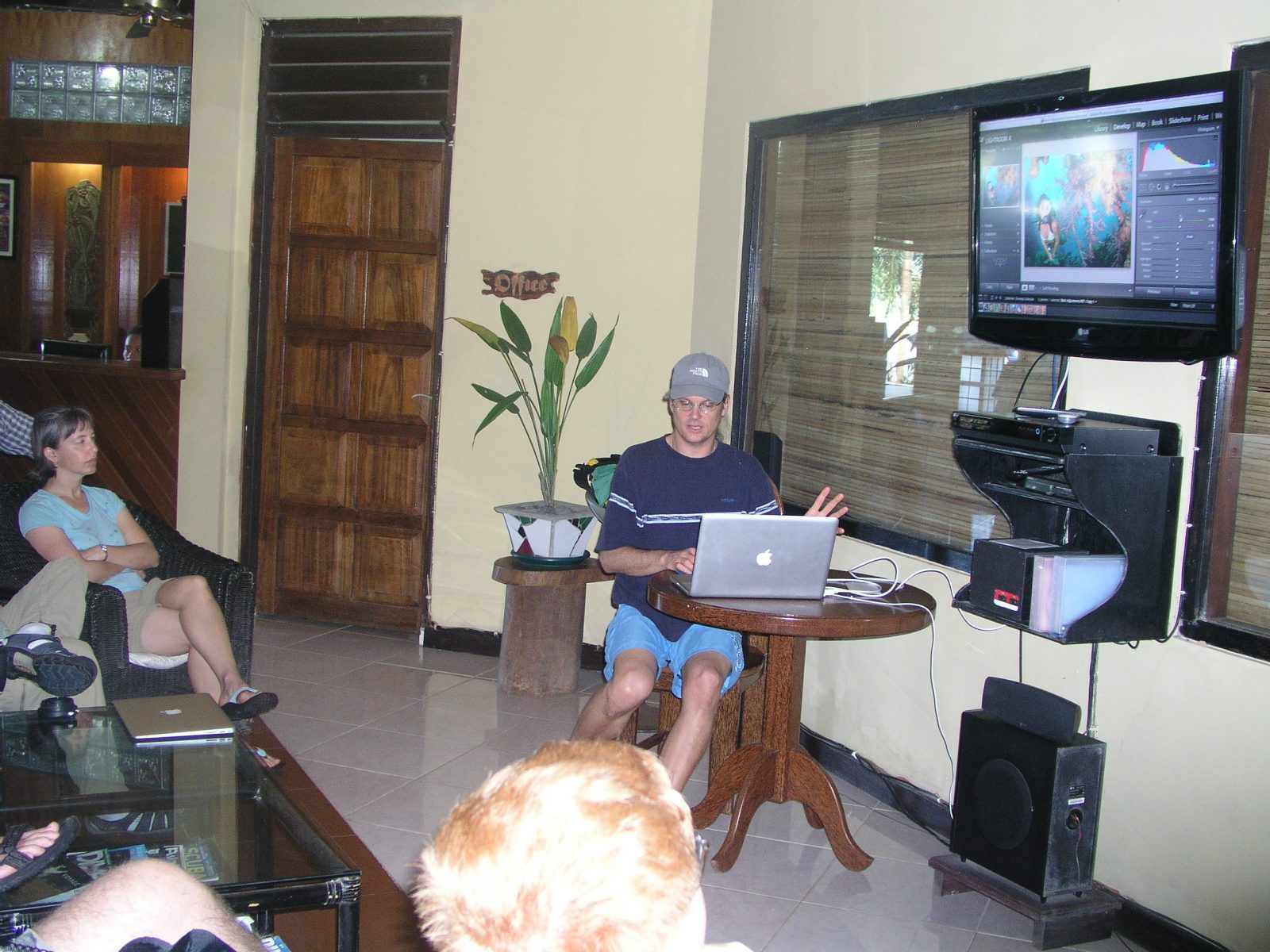 What's Happening on Day Four of 'Capturing Critters @ Lembeh'
Most people on Sunday would be taking it easy but not our Photo Workshop participants!
After a hearty breakfast, Doug held the first session of the day on Lightroom – Developing Module Essentials. With the number of photos that our guests are taking, the information and guidance that they are getting from Doug is invaluable for ensuring that they are cataloguing their photos in the most efficient way possible. Everyone always has their laptop or iPad to hand looking at or working on their photos at every spare moment that they have!
With most of our guests now getting a better grip of the basics, so this afternoon Carlos will be talking one of the newest and most popular techniques in underwater photography – Fluorescence Photography. Night Dives in the Lembeh Straits are awesome anyway but Fluorescence Photography will help to give the night dives a even more interesting and exciting edge! I am sure that many of our participants will be desperate to have a go at this and that our night dives are going to be extra popular over the coming days!
Office Hours today is Steve Fish and Ethan Daniels who will be helping out with any problems or answering any questions. With another Critique session planned for tomorrow evening I am sure that Steve and Ethan are going to be extremely busy!