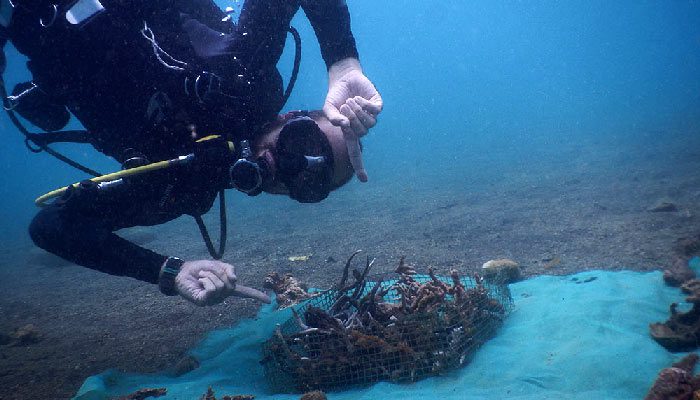 Which Species are Most Important to "Muck" Divers? – Pilot Case Study
Greetings from Lembeh Strait! My name is Maarten, I am a marine biologist, dive instructor, amateur underwater photographer, biology teacher and PhD-candidate at Curtin University in Perth, Western Australia. I originally come from Belgium but I have been traveling the world as a dive instructor and marine biology researcher for more than 8 years. From a very young age I have been fascinated by the ocean and the creatures that live in it. During my dive travels I have developed a passion for the small, camouflaged, special, "weird and unusual" critters that can be found below the surface. I have been extremely lucky to have been given the opportunity to study some of these species over the next three years.
My research focuses on rare and camouflaged species that are often found on volcanic sand, such as Frogfishes and Ghost pipefishes. They are not only amazing examples of how crazy evolution can be, but they are also important for dive tourism and the aquarium trade.
Currently, most tropical marine biology research focuses on charismatic or large species such as sharks, turtles and dolphins. Many of the lesser known, small or camouflaged species, typically found in Lembeh, North Sulawesi, are equally important but are hardly studied at all. Cryptic species such as Frogfishes, Ghost pipefishes, Rhinopias, etc. can all contribute to and be instrumental in the development of dive tourism in otherwise poor regions, creating an important source of income for local communities.
The research I am doing in Lembeh with the dive center, [email protected] Resort, attempts to describe the abundance and distribution of these lesser-studied species. I am also working to estimate the value of these species to local communities and their importance to the development of tourism. Lastly, I am running a pilot study at Lembeh Resort Dive Resort & Spa to investigate the habitat preference of juvenile fishes.
 This Marine Biologist needs your help! One of my current running projects is a survey that investigates which species are most important to muck divers. Please have a look and take the survey by following this link: Critter popularity survey
---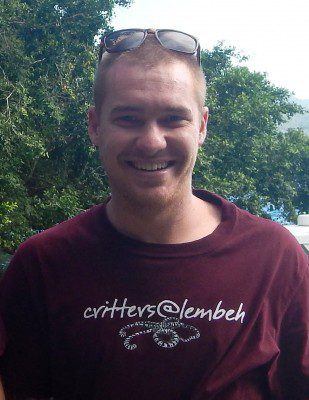 Maarten is not the only marine biologist based at [email protected] – Luke Gordon is also a Marine Biologist  and Dive Master whose field of expertise is coral reef conservation and restoration. Luke is currently training our dive guides on the subject through a project on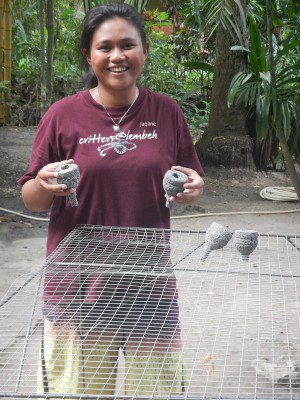 our House Reef which has proved to be a great success with Luke and Maarten having described approximately 220 species of fish already! Luke's further progress to date includes training Jaqline Laikun, our in-house training marine biologist, in coral selection and coral
nursery programs to help develop the corals prior to them being planted out on the House Reef.
Luke has worked abroad in the field of marine conservation since 2008; he has carried out studies in Fiji, the Philippines, Maldives and of course Indonesia. Luke is not only a coral expert – he is also an accomplished underwater photographer – have a look at some of his images below!
  Luke trained Jaqline, Jhoe & Maikel for coral nursery in Lembeh Resort House Reef  
---
[postgallery_grid content="image" lightbox="yes" slidesetid="2015_July_23_LG" id="10″ imageeffect="" imgheight="100″ imgwidth="200″ height="150″ /]