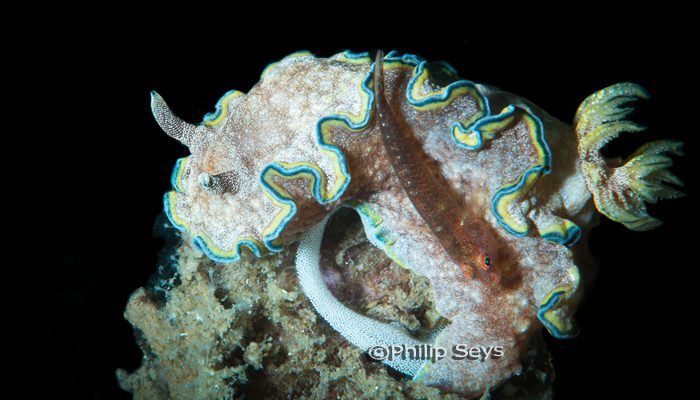 Felt so Relaxed from the First Day
Philip Seys, Best in Show winner for the 2013 Backscatter Digital Shootout, recently claimed his prize at Lembeh Resort and [email protected]. As an avid underwater photographer, Philip was happy to have the opportunity to add to his photo gallery with images from world famous Lembeh Strait. He captured some excellent shots, don't miss taking a look at his photo gallery below.
Testimonial by Philip Seys's:
The service was excellent, I felt so relaxed and at home from the first day. The dive staff always remembered all my equipment and brought it to the boat – nothing was ever missing or misplaced. As an avid photographer I never had to worry about my camera, they always handled everything with respect and care. My Private Guides  Maykel & Opo K. were skilled spotters, knowledgeable about the names of the marine life and most remarkably, they understood the principles of photography and were able to assist me in the water with getting great photos, for example by assisting with a snoot or pointing out which direction a tiny critter was facing. The boats were comfortable and easy to dive from, even for people with back problems, and it's easy to use the ladders. The meal experience was always great, the servers were attentive and friendly without being obtrusive. It's easy to meet people and mingle if you want, or to have a private table if you prefer. Finally, it was great to have Sascha the Photo Pro here to help with camera issues. I look forward to my next visit!
See more of Philip's images in his gallery