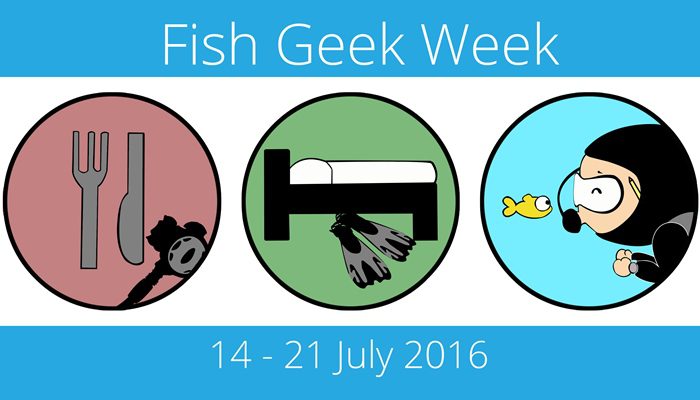 Fish Geeks, mark your calendars!
What happens when you combine the unique habitat of Lembeh Strait with one of the world's most experienced underwater naturalists? A week of geeky talks and even geekier diving!
So make sure to mark your calendars for this special event that will take place from 14-21 July, 2016.
Dr. Mark Erdmann, vice president of Conservation International in the Asia-Pacific
---
At Lembeh Resort we are delighted to once again host Dr. Mark Erdmann for a week of Fish Geek talks and presentations. We are very excited to welcome Mark back after our very successful 2014 FGW event. Fish Geek Week will provide our guests with an extraordinary opportunity to engage with – and learn from – one of the region's most experienced underwater naturalists.
We will not only be putting fish in focus during this week, Mark is one of the leading scientists specializing in mantis shrimp, so these amazing crustaceans will take center stage as well.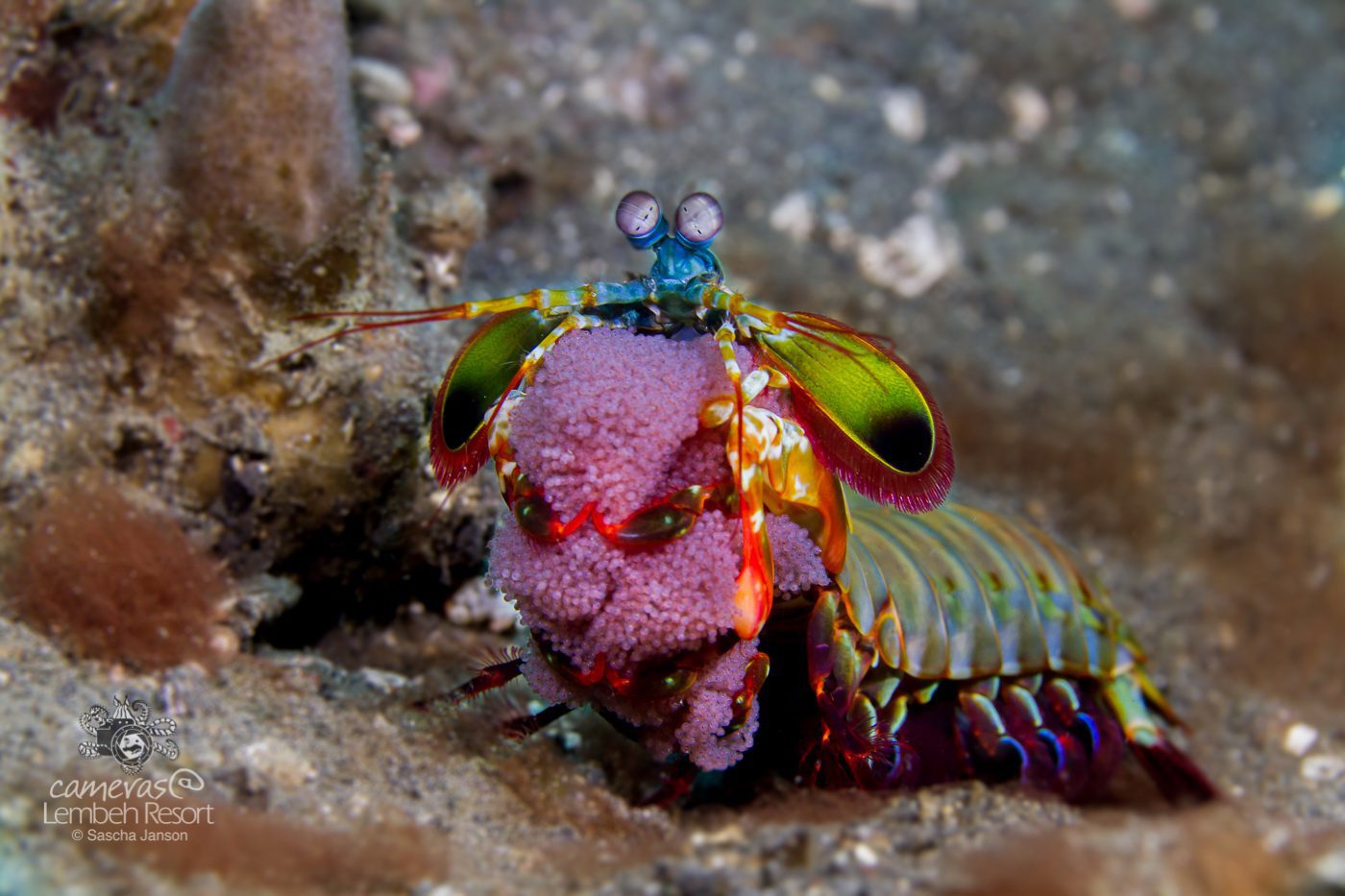 The Peacock Mantis Shrimp is one of the most common Stomatopods found here in Lembeh Strait
---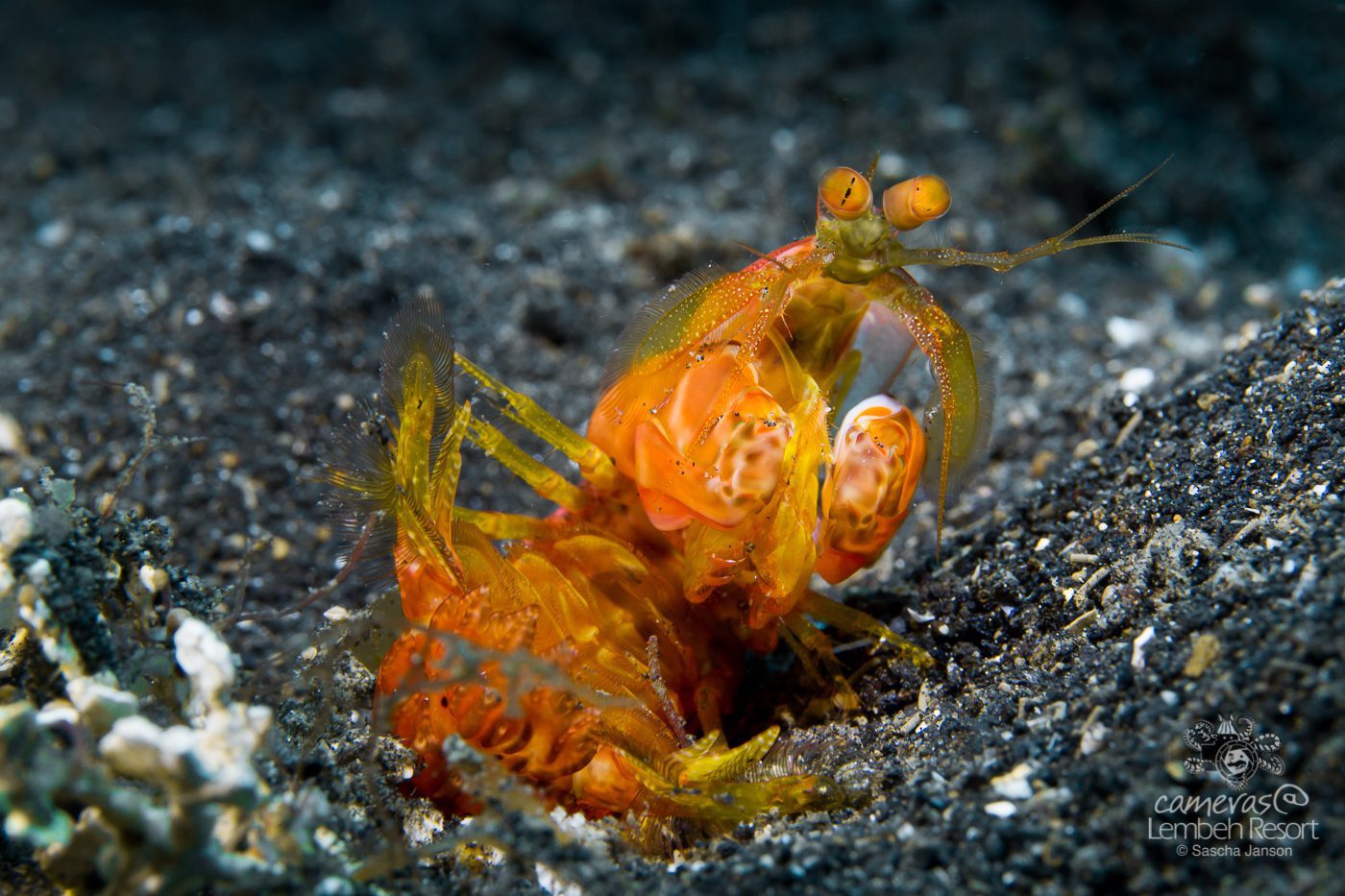 Indonesia hosts a huge variety of Mantis Shrimp, in all colors, shapes and sizes
---
Mark has logged more than 10,000 scuba-dives in the region while conducting biodiversity surveys and has discovered and described more than 150 species of fish and mantis shrimps in the process.
During the 2014 Fish Geek Week two undescribed species of stalix jaw-fish were found!
---
Throughout the week, Mark will share his deep knowledge of, and passion for, Indonesian underwater life with presentations and seminars that are entertaining and informal yet educational.
Guests also will have the opportunity to spend time with Mark on dives and around the resort. Join us for all or part of his stay and be a part of this exciting, fun and informative event.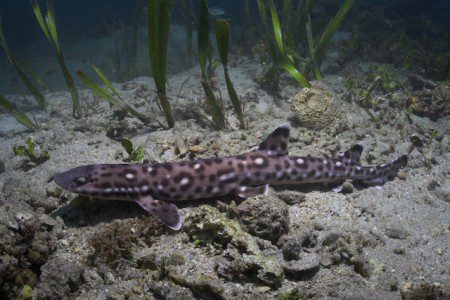 One of Mark's major discoveries of the 2014 Fish Geek Week was this new species of cat-shark, the Atelomycterus erdmanni
---
As a co-author of the highly popular Reef Fishes of the East Indies, Mark has collaborated on many projects and research papers, and has spent countless hours underwater in Indonesia and beyond. The wealth of information Mark possesses is astounding, and during Fish Geek Week all of this knowledge will be available to you.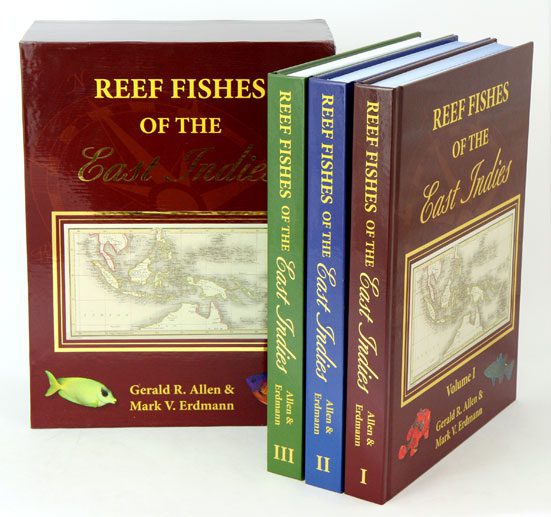 Mark's desire to share his experiences and engage divers in conversation about any subject related to the underwater environment is amazing.
Mark is happy to tailor his presentations to audience interests and requests, but some examples of possible topics are:
-An introduction to coral reef fish identification
-An introduction to North Sulawesi coral reef biodiversity
-Extreme Biodiversity – in search of eastern Indonesia's biodiversity epicenter: North Sulawesi to Raja Ampat
-Coelacanth, a living fossil & Mark's discovery in Manado
-Mimicry in coral reef fishes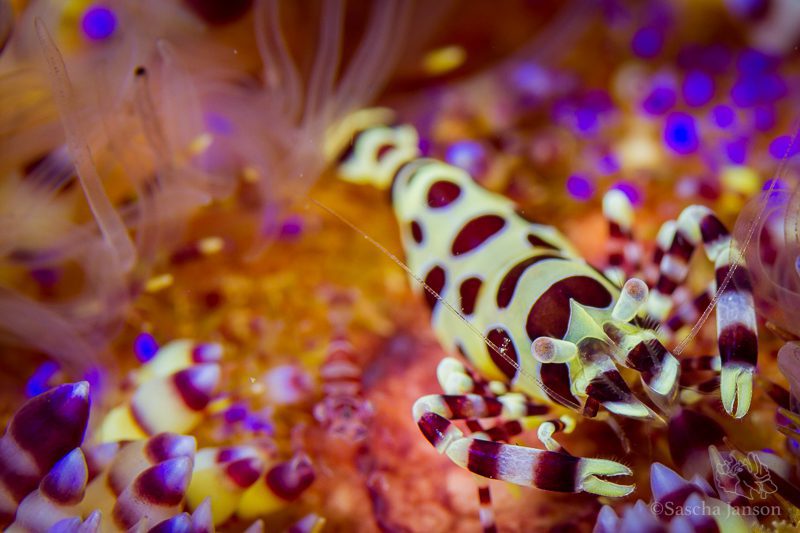 Coleman Shrimp found at Nudi Retreat in Lembeh Strait where the new cat-shark species was also found
---
On offer will also be Presentations on certain families of marine-life such as:
-Seahorses & pipefishes
-Moray eel
-Mantis shrimp
-Dotty backs
-Jawfishes
-Flasher wrasses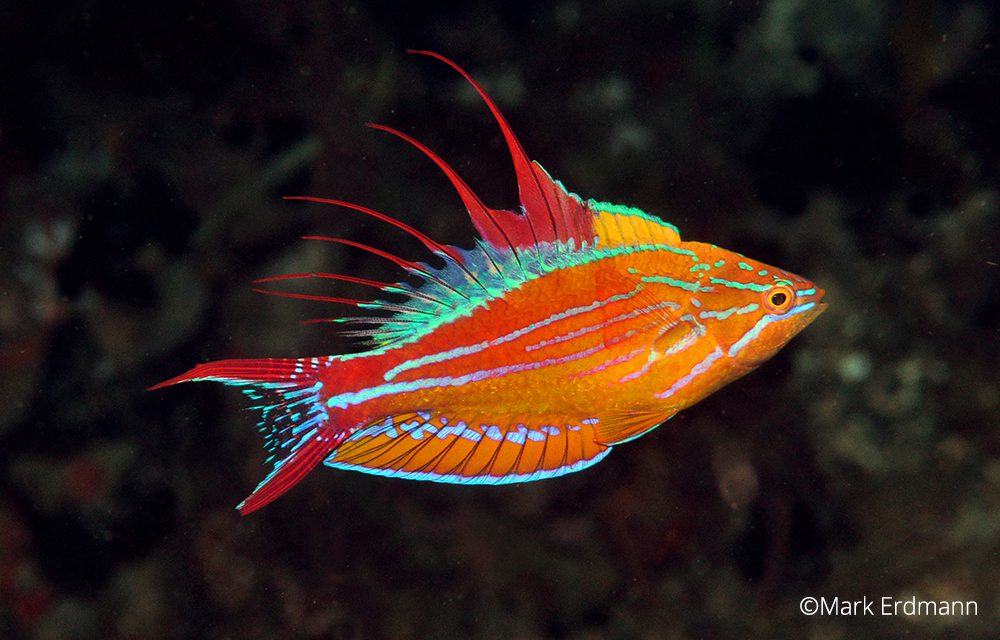 One of Mark's specialities are these gorgeous Flasher Wrasses
---
Don't miss out on this opportunity to have fun, dive in the world's best place for rare and unique marine life, and learn some amazing things at our 2016 Fish Geek Week at Lembeh Resort!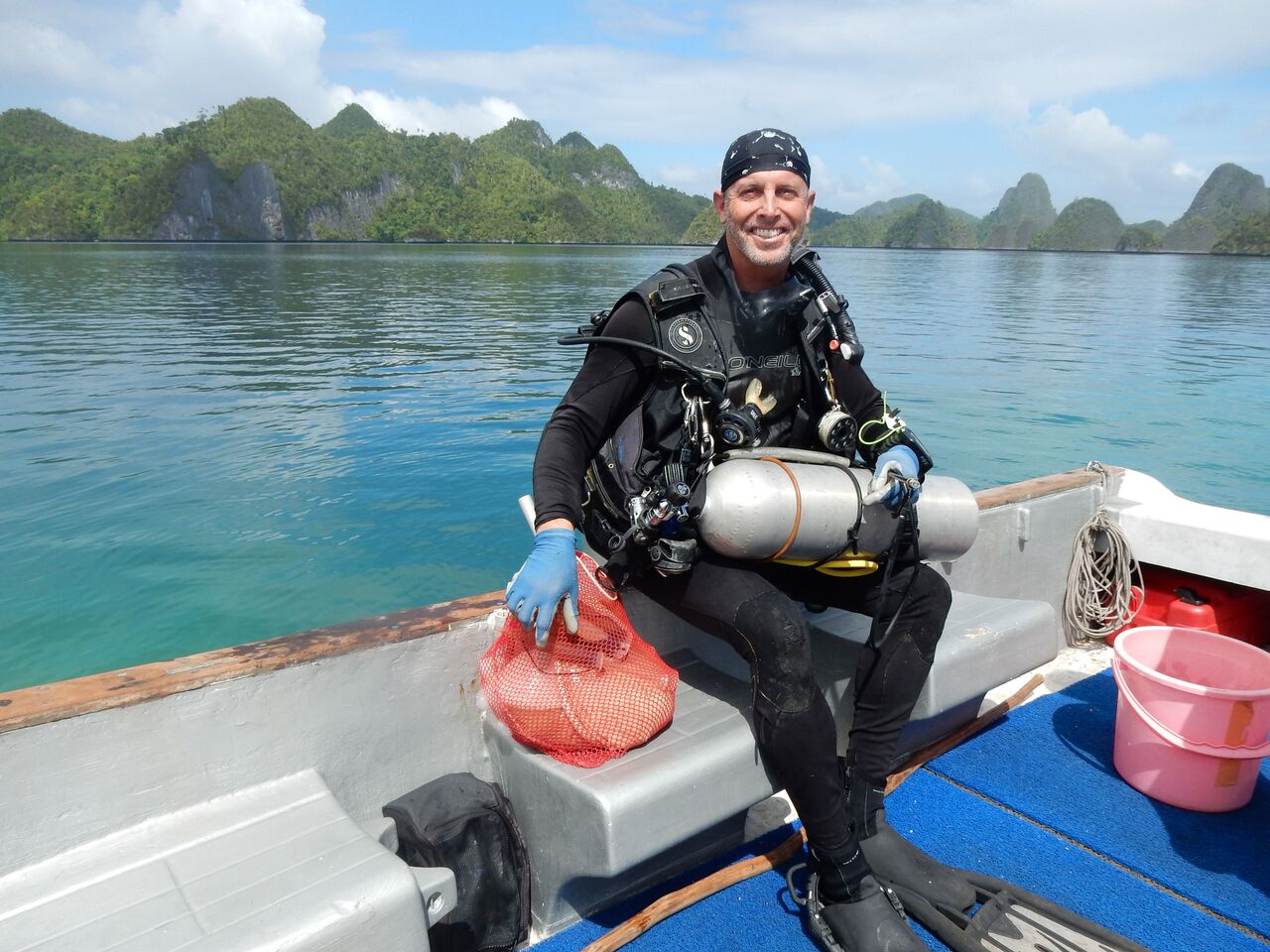 Mark Erdmann on one of his many research trips in Raja Ampat
---