Guest Stories from Lembeh Resort: Janet Hale
Here at Lembeh Resort, we love to share our guests' stories and underwater images and we were recently extremely fortunate to host Janet Hale who is an ambitious and talented underwater photographer. Janet was visiting Indonesia on a business trip which she combined with staying at Lembeh Resort!
Janet arrived in Lembeh with a bucket list of critters that she hoped to see and photograph during her stay and her dive guide Opo Kecil set about with gusto to find as many as possible – and some additional ones too!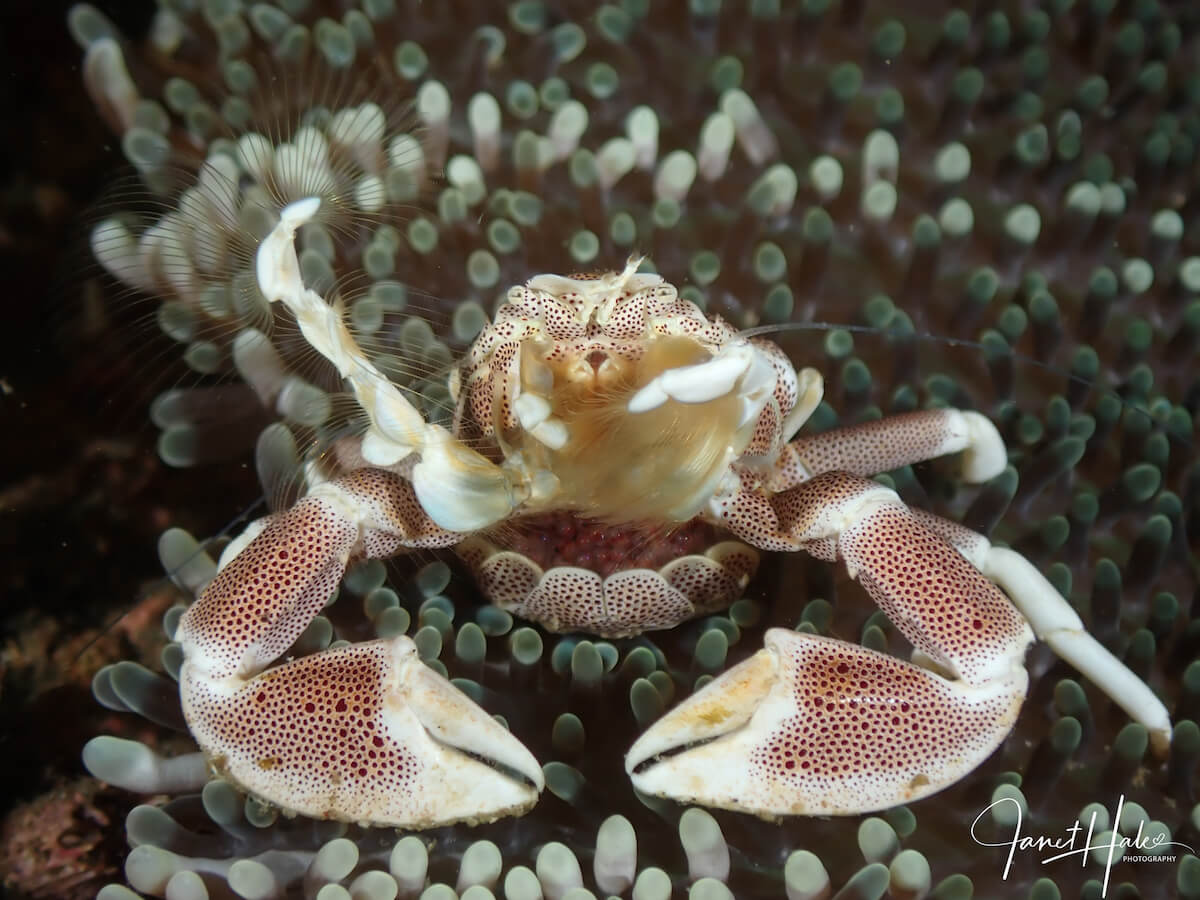 Janet captured the fantastic images above (golden mantis shimp and porcelain crab) while shooting with Opo and mastering the Backscatter mini-strobe and snoot which enabled her to produce some incredible black background images. Rei, who was the boat captain, also joined Janet for a dive, and Janet, Rei and Opo became a great team discussing critters, underwater photography, and diving together during their surface intervals.
It was incredible to see her enthusiasm and Lembeh Resort managers Kathrin and Tarkan also enjoyed seeing Janet's amazing photo results over the days during the dinners they shared.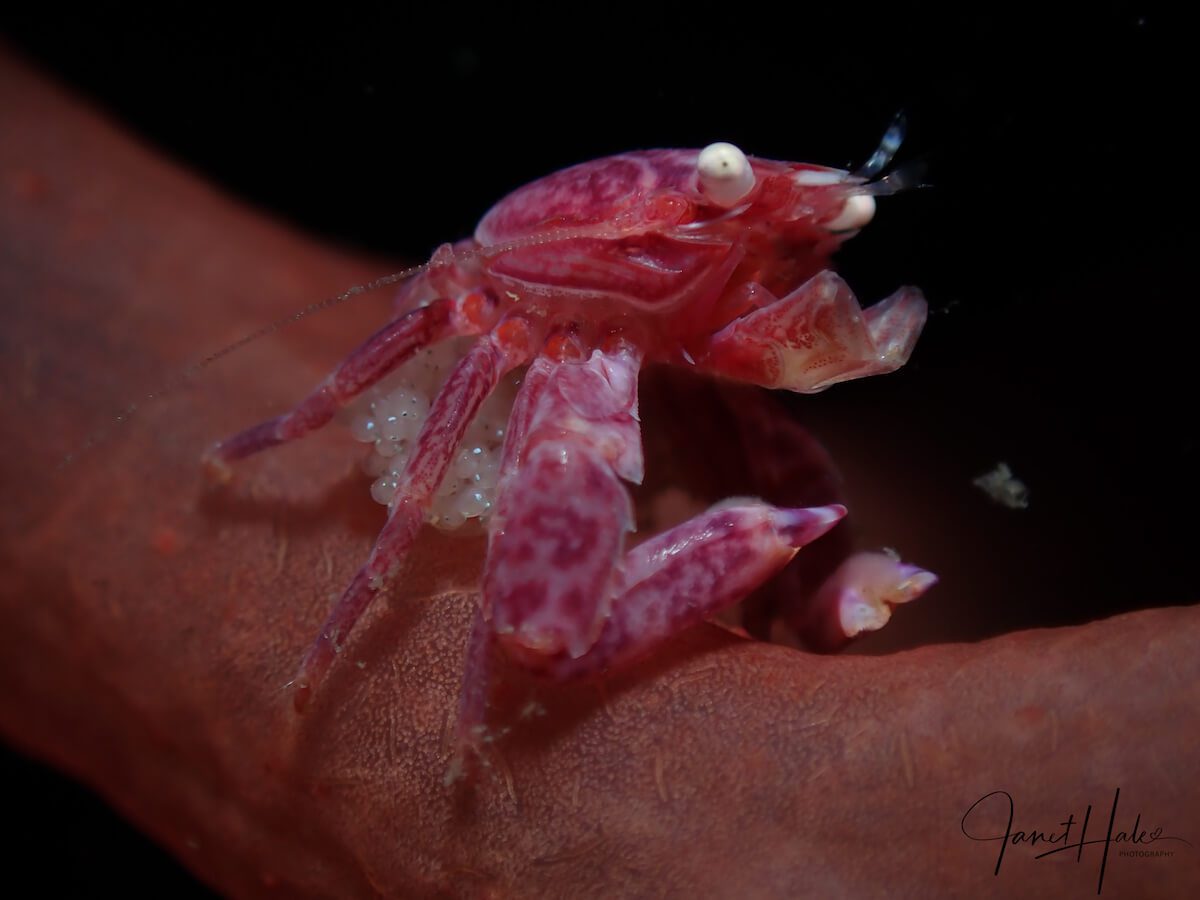 In the Lembeh Strait, there is not really a 'best time' to dive. The Strait passes through critter seasons throughout the year and when Janet was here it was clearly egg season for many critters. It was also an excellent time for spotting nudibranchs and Opo and Janet found numerous different species during her stay!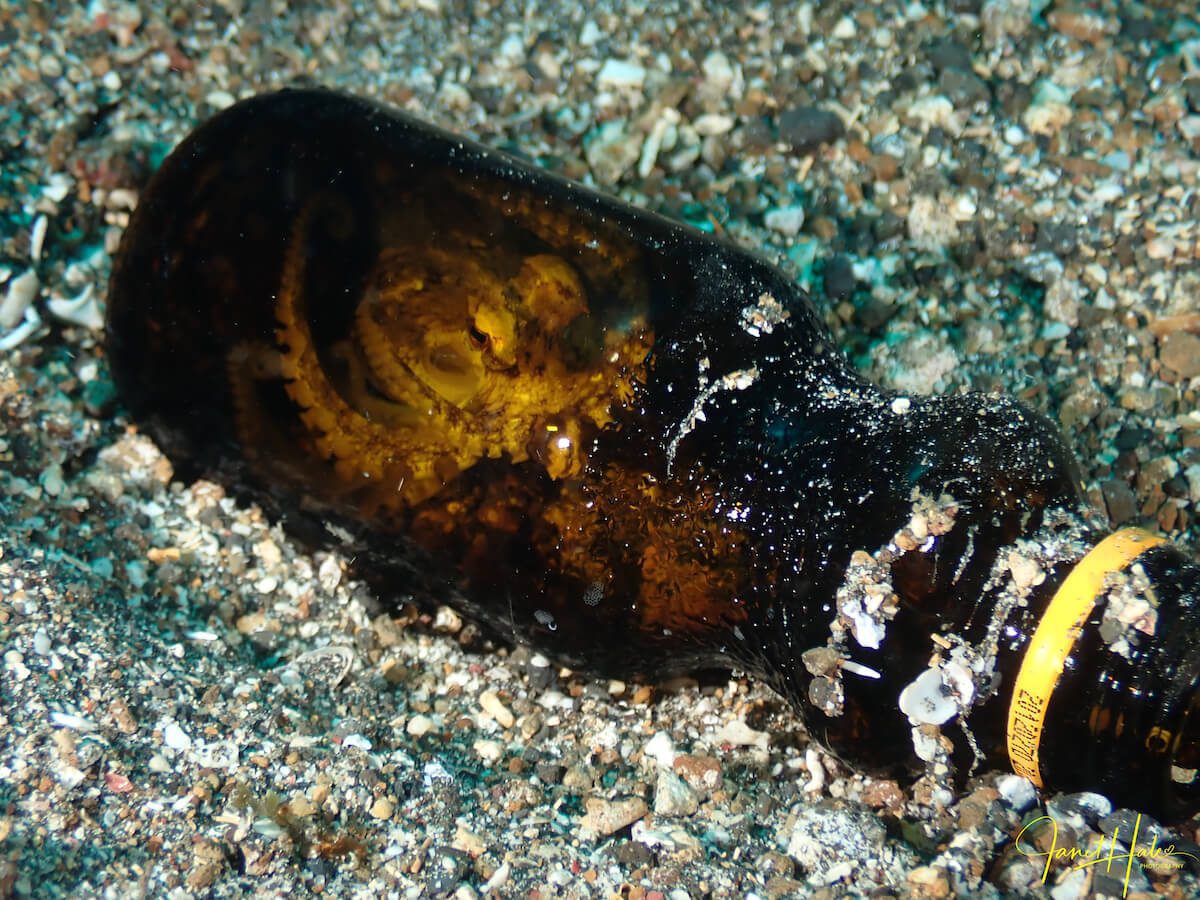 Finally, thank you so much Janet for all of the wonderful images and this amazing review on TripAdvisor. We look forward to welcoming you back to Lembeh Resort again in 2022!
Most Amazing Photo Diving Resort & Vacation Ever!
"Lembeh Resort created a magical vacation for me that I will never forget! While I love coming to Lembeh for the ultimate in macro diving, staying at Lembeh Resort was the ultimate in a diving-resort experience–both on land and in the sea:-)!
Personalized customer service at the front desk and in the restaurant, as well as housekeeping and groundskeeping staff who keep everything looking beautiful and so inviting, made my stay super special. Every evening I enjoyed listening to the chirping sounds of nocturnal creatures, including Tarsiers, who serenaded me during the evening hours. The soft breezes blowing through the trees outside my cottage that was nestled in the resort's hillside was so relaxing".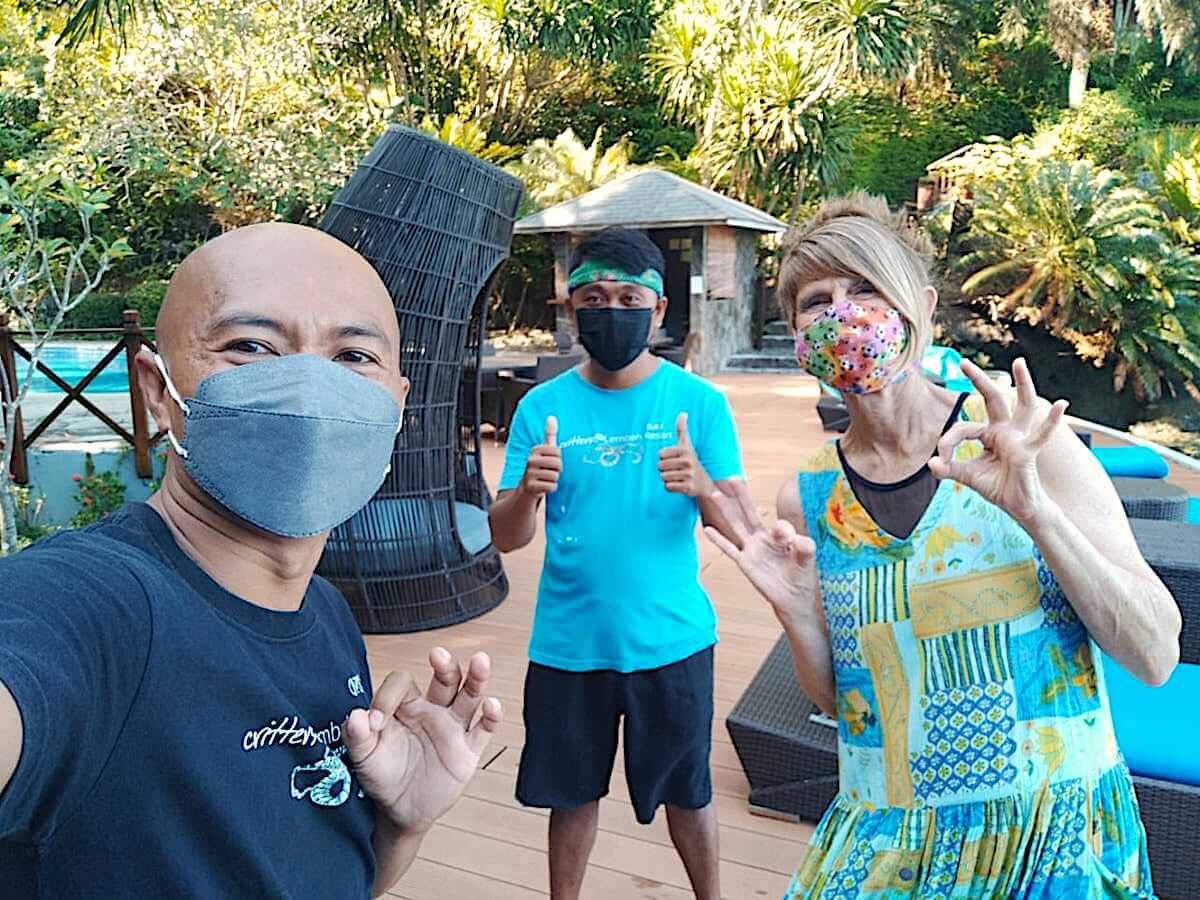 "[email protected] Resort dive center has the most amazing dive guides! Not only do they know everything about the fish and critters in dozens of dive sites along Lembeh Strait, but they are also well-versed in wide-angle and macro photography and provide hints and mentoring to help you take the best photos, which I so appreciated during my stay! The dive center offers a 1:1 dive guide upon request and availability, which I used and highly recommend! There is also a Backscatter Photo Center, so if there are any camera housing or strobe needs, or help with your photos during postproduction, there is someone there to help you in an instant!

And, if you are looking for something to do on your off-gas day or have someone with you that does not dive, there are land tours and cooking classes available to help learn about the local flora, fauna, and culture.

While all protocols were followed properly, I was still able to feel like I could forget the world of Covid and simply enjoy the tranquility of all that Lembeh Resort offers. Out of five possible stars, I give Lembeh Resort 10!"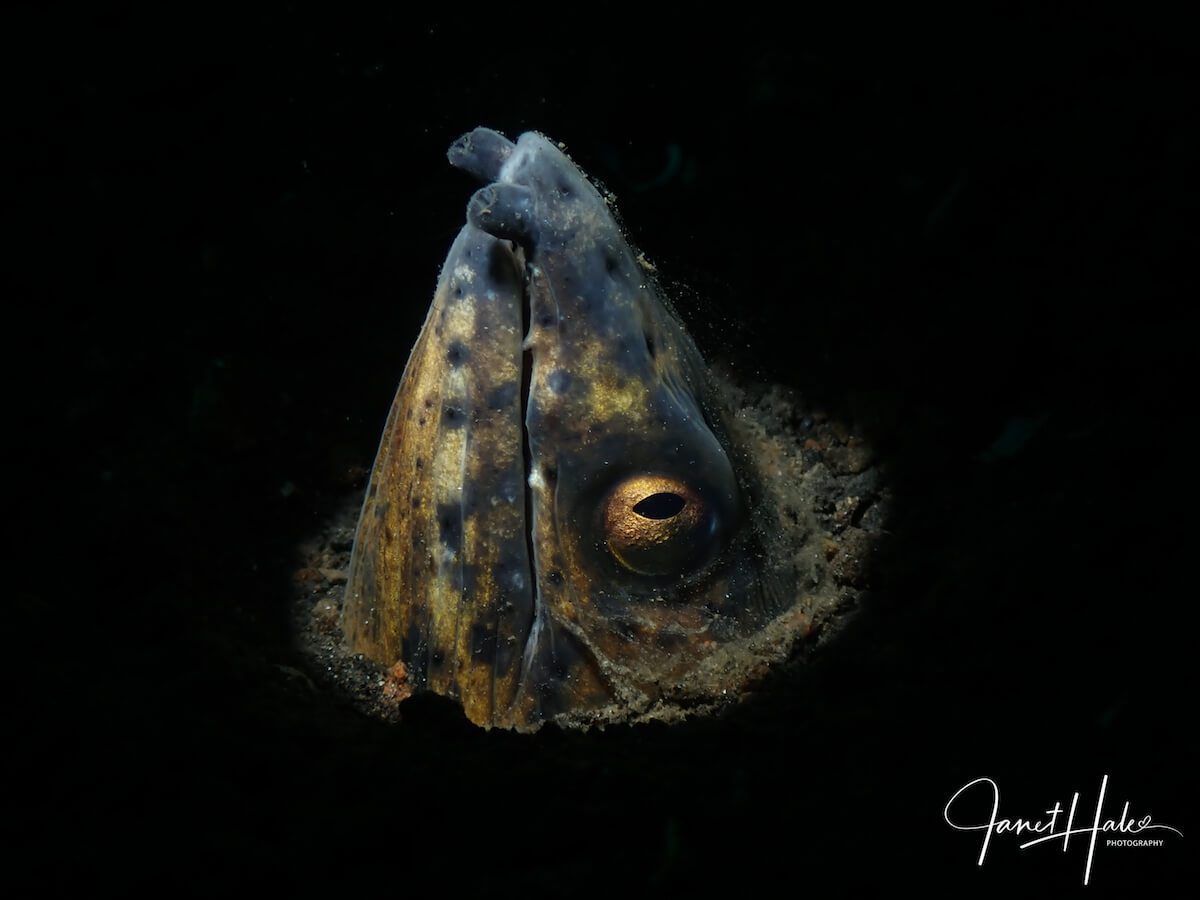 Dive and Stay at Lembeh Resort
Are you ready to book your next trip? Stay at Lembeh Resort and enjoy the wonders of the Strait in comfortable accommodation with a touch of luxury. Our secluded location on Lembeh Island, combined with our exclusive service and exquisite dining make Lembeh Resort a wonderful home away from home in North Sulawesi.
Our professional dive guides are marine biology and underwater photography trained (and PADI or SSI certified), and we are the only dive resort in Lembeh with on-site marine biologists, photo pro and Backscatter Authorized Photo Center.
For more information, or to make a reservation contact us at: [email protected]