Diving in North Sulawesi
Indonesia is the largest archipelago on the planet and is made up of over 17,000 individual Islands. For divers, Indonesia is a Mecca; THE place to dive, but with so many islands and so many options, how do you decide where to dive?
One thing is for sure, if you want to explore all of the possibilities in Indonesia it will take you some time! One of the best ways to maximize your Indonesian dive trip is to think smart and look at visiting multiple regions in one trip. This does not necessarily mean incorporating a huge amount of domestic travel into your itinerary, in fact, it is much simpler than most people think if you have a little bit of inside knowledge and logistical know-how.
North Sulawesi is one of Indonesia's most famous and spectacular diving regions. It's the ideal place to visit if you are hoping to experience as much of Indonesia's diverse marine life and underwater topographies as possible.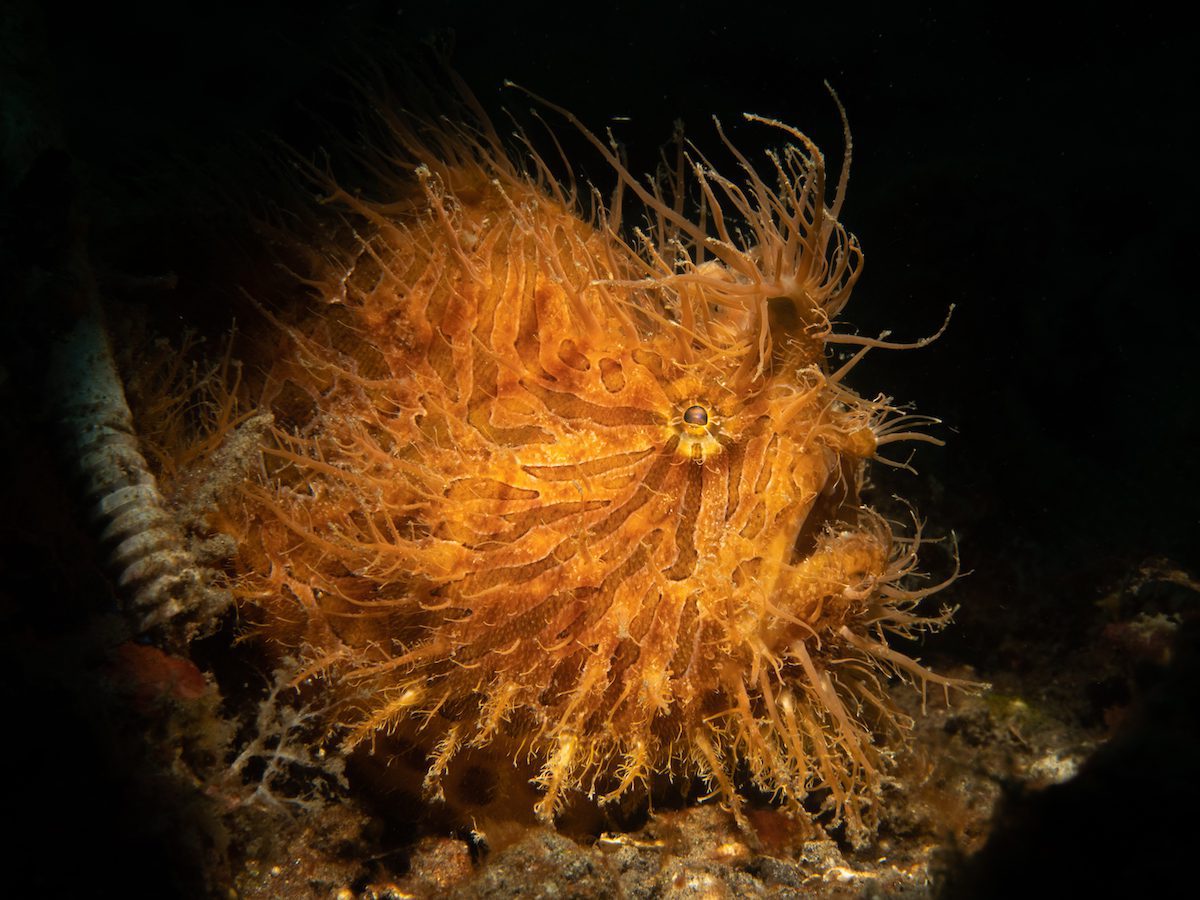 The Lembeh Strait, also known as The Critter Capital of the World, is home to all things weird and wonderful. Lembeh's volcanic, black sand sites, are habitat for numerous endemic species such as the Banggai Cardinal Fish and the Lembeh Sea Dragon.
Bunaken Island and its surrounding marine park has long been heralded for its spectacular walls that plummet vertically down to over 900 meters. Bangka Island is famous for its sloping reefs which are adorned with stunning soft corals and excellent macro-life combined with passing pelagics. Manado Bay is a relatively new diving area which boasts rare species of critters combined with both muck diving and reef.
Seasoned divers may have visited one or more of these areas over several vacations but it's actually possible to stay and dive with us here in Lembeh AND visit Bunaken, Bangka, and Manado Bay in the same trip.
Here are some of the highlights of diving in North Sulawesi from each of these stunning destinations: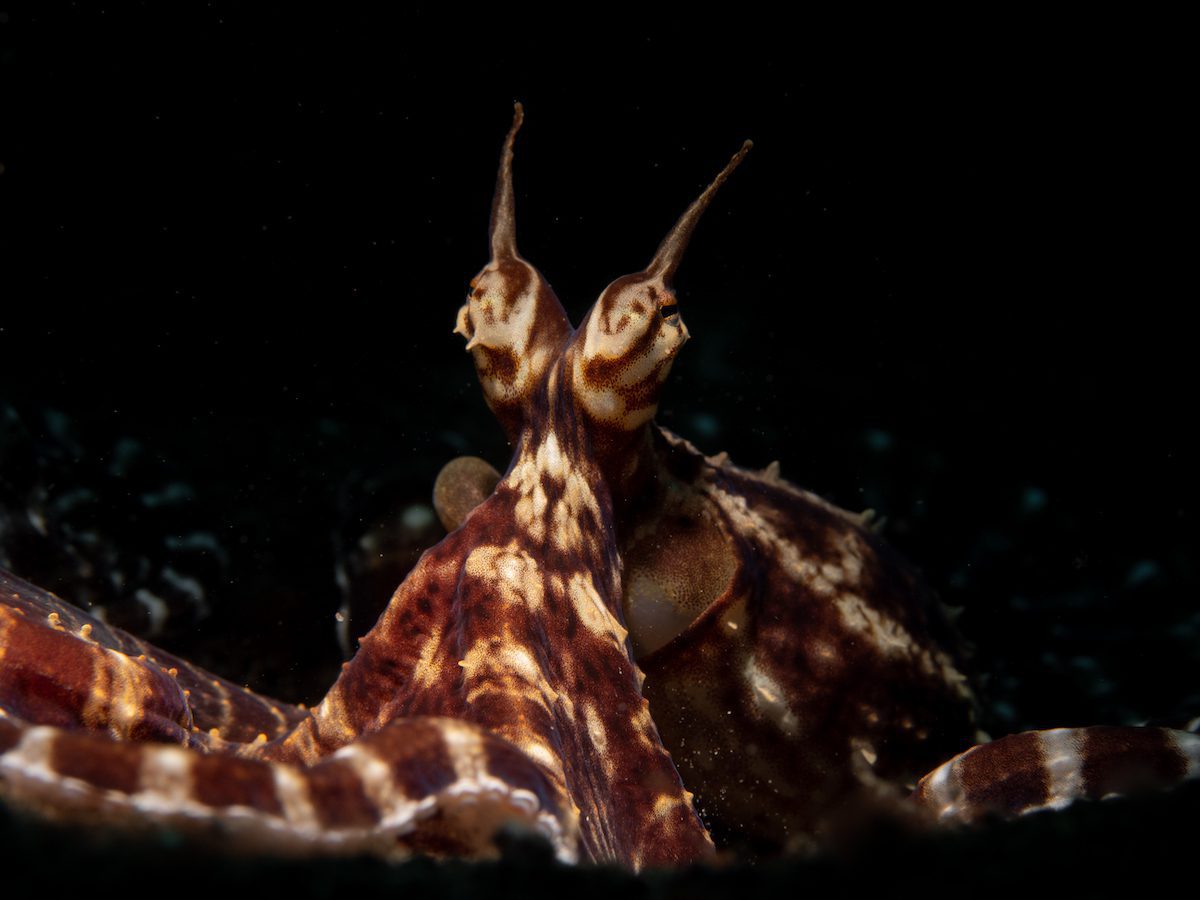 The Lembeh Strait
The Lembeh Strait, located in North Sulawesi, Indonesia, is renowned for its unique and rare marine life, earning it the nickname « Twilight Zone. » Despite its initially barren appearance, the black sand slopes of the dive sites reveal a diverse and fascinating array of creatures.
Among the iconic critters found in the area are the hairy frogfish, which camouflages itself as a sponge, the venomous blue ring octopus, the master of disguise mimic octopus, and the stunning wunderpus, a species of octopus with vivid colors and bold patterns. Other noteworthy sightings include the flamboyant cuttlefish, which is a master of color-changing and pattern-shifting, the intelligent coconut octopus, which uses shells and other objects for protection and camouflage, and the cryptic rhinopias, also known as the lacy scorpionfish. Additionally, the Ambon scorpionfish, harlequin shrimps, bobtail squid, and three species of pygmy seahorses can also be found here, making it a dream destination for underwater photographers and marine life enthusiasts.
TK, Hairball and Jahir are three of Lembeh's best-known black sand sites. The trick to diving at these sites is to go slowly and check around any items you find on the sand. You might find natural debris such as tree branches and coconut husks, as well as any anemones, rocks, seaweed and sea grass patches. These items are all potential hotspots for critters. Our marine biology and underwater photography trained dive guides have excellent eyes and extensive knowledge regarding where and how to find even the tiniest macro-life species when diving in Lembeh.
Nudifalls is a combination site that offers something for everyone; a small wall, rubble patches, sand and a deeper garden of soft corals. The anemones towards the foot of the wall are where divers can catch a glimpse of the rare and endangered Banggai Cardinalfish. This small fish grows up to 8cm and has the most exquisite markings with a mix of stripes and dots. Nudifalls, as its name suggests, is where you'll see a wide variety of nudibranch as well as soft coral crabs, pygmy seahorses, ribbon eels, giant frogfish, and occasional rhinopias.
Another great site for finding Banggai Cardinalfish is "Bianca", a dive site next to, and sometimes a little bit underneath, a permanently moored ship named … Bianca. It's also a site for seeing mandarin fish weaving in and out of the staghorn corals – in the daytime!
If you are looking for rare species then our Lembeh Resort should definitely be on your bucket list!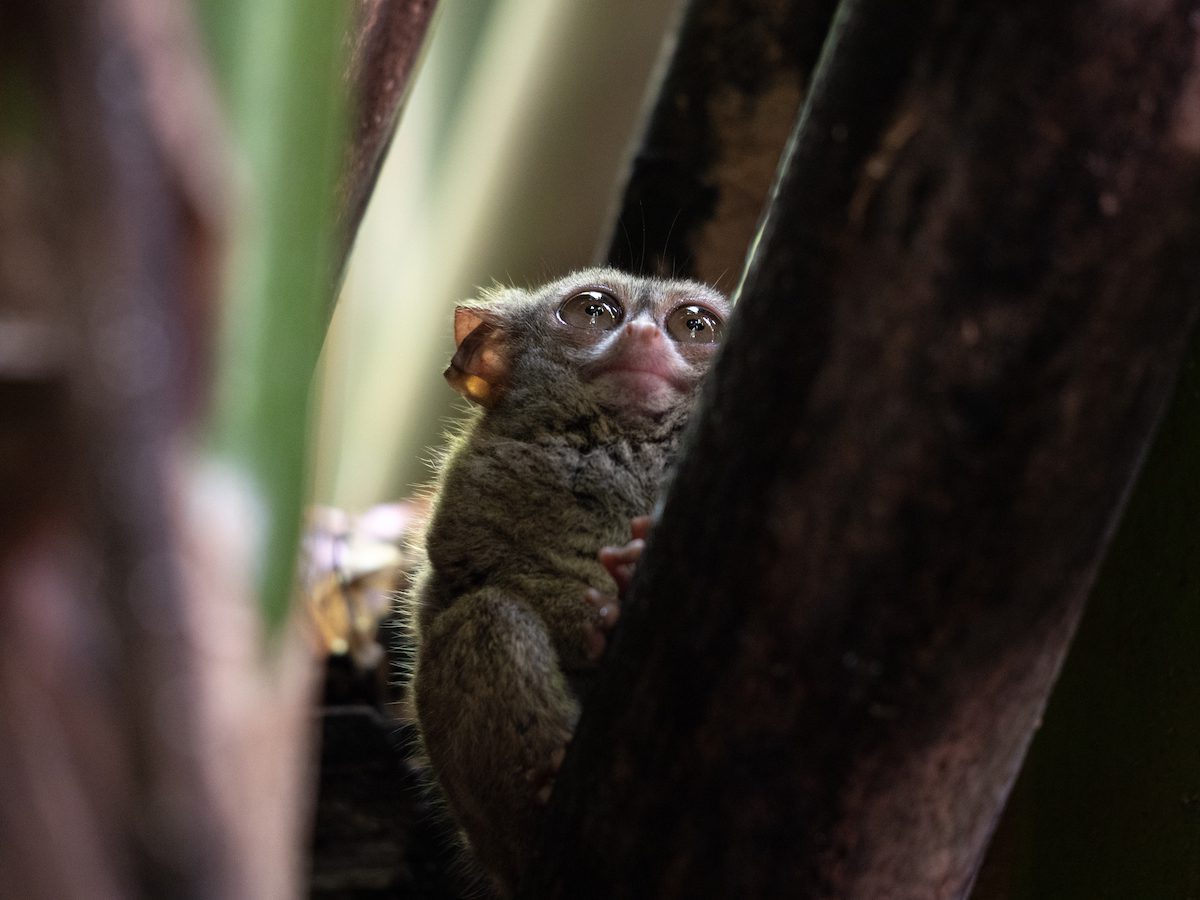 Exploring North Sulawesi on Land
When you are not diving in North Sulawesi, (or for non-diving friends and family) there are plenty of land-based activities and tours available. Soak up some culture, enjoy incredible wildlife, or get active with some treking – Sulawesi on land is as amazing as it is underwater!
Tangkoko National Park: This is a nature lovers dream. Tangkoko is easy to visit from Lembeh Resort and it is home to the black crested macaque which is indigenous to North Sulawesi. If you are lucky, you may also spot the tarsier monkey which is the world's smallest primate species (and the mascot of North Sulawesi). Tangkoko National Park protects at least 127 species of mammals, 233 bird species and 104 reptile and amphibian species. There is a lot to see!
Minahasa Highland Tour: The Minahasan highlands offer fresh air, stunning scenery, traditional flower markets, volcanic peaks and crater lakes. This is a great way to see rural North Sulawesi, experience the culture and enjoy the friendly North Sulawesi people.
Spa Treatments and Massages: Relax and unwind after a day of diving in the Lembeh Strait with a rejuvenating spa treatment or massage.
Local Markets & Cooking Classes: Join us for an early morning trip to our local market in Bitung. At the market you'll experience the hustle and bustle of daily life in North Sulawesi and you can even try out your bargaining skills. With the assistance of our team, you'll purchase the ingredients needed for your cooking class. Included in our cooking classes is a recipe book of traditional local recipes for you to take home with you.
Village Tours: Go by boat or trek to our local village of Pintu Kota Kecil on Lembeh Island. This is a great way to see the local way of life on Lembeh Island and to see some of the initiatives of the Lembeh Foundation!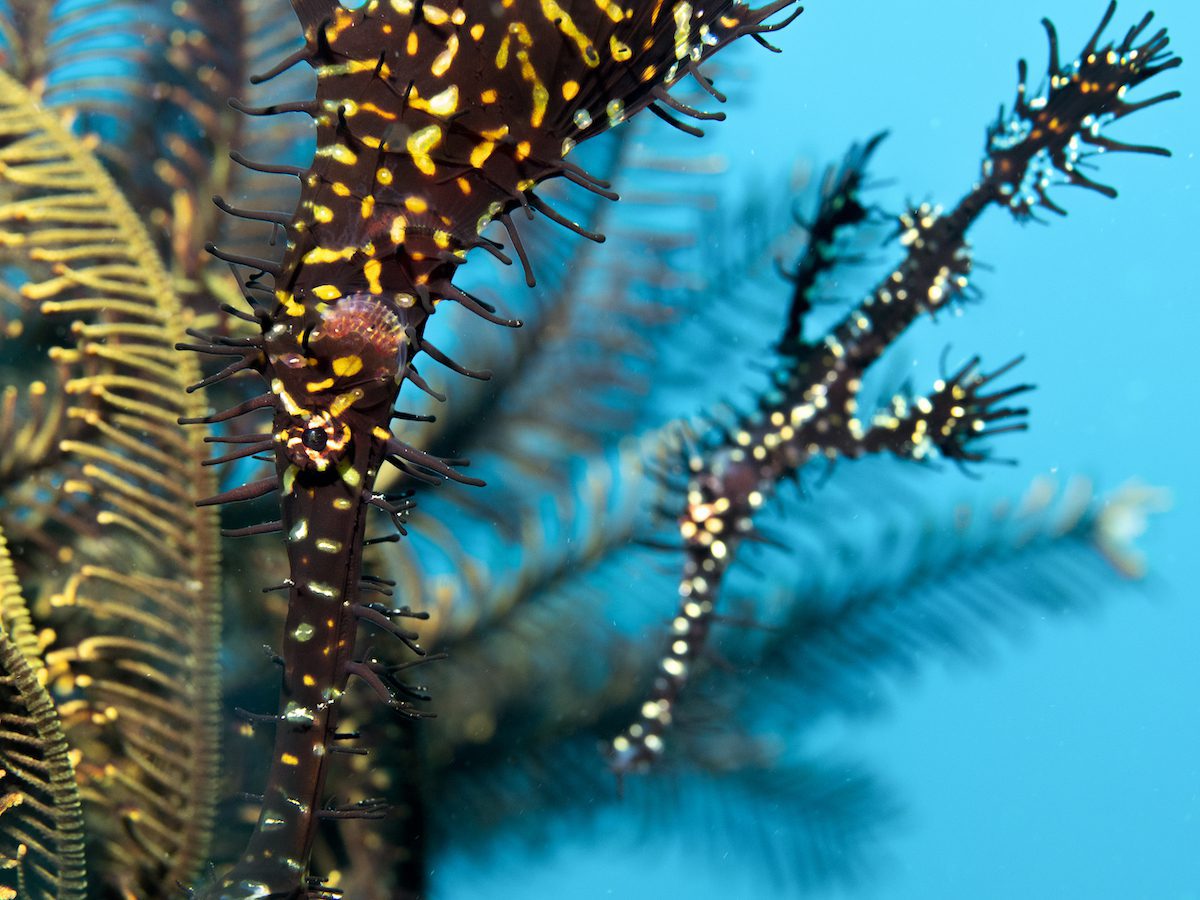 Manado Bay

Manado is the provincial capital of North Sulawesi and the city sits on the edge of a large Bay. Outside of the city there is beautiful country side which stretches up to the volcanic and picturesque highlands. Manado Bay is garnering fame for its diversity of sites and marine life. The majority of the diving is classed as muck diving but most sites offer a combination of sand and small coral patches.

Manado Bay is also home to the Molas Shipwreck which sank in World War II. Its history is unclear and it's a great dive for those who want to try wreck diving.

Tanjung Pisok is located close to the molas wreck and is a hard coral slope with a large density of green tree (tubastrea) corals as well as sponges and table corals. This is a great site for finding interesting bottom dwellers including crocodilefish (flatheads), flounders, leaf fish, dragonets and scorpionfish. Keep an eye out to the blue as eagle rays and tuna are known to pass through.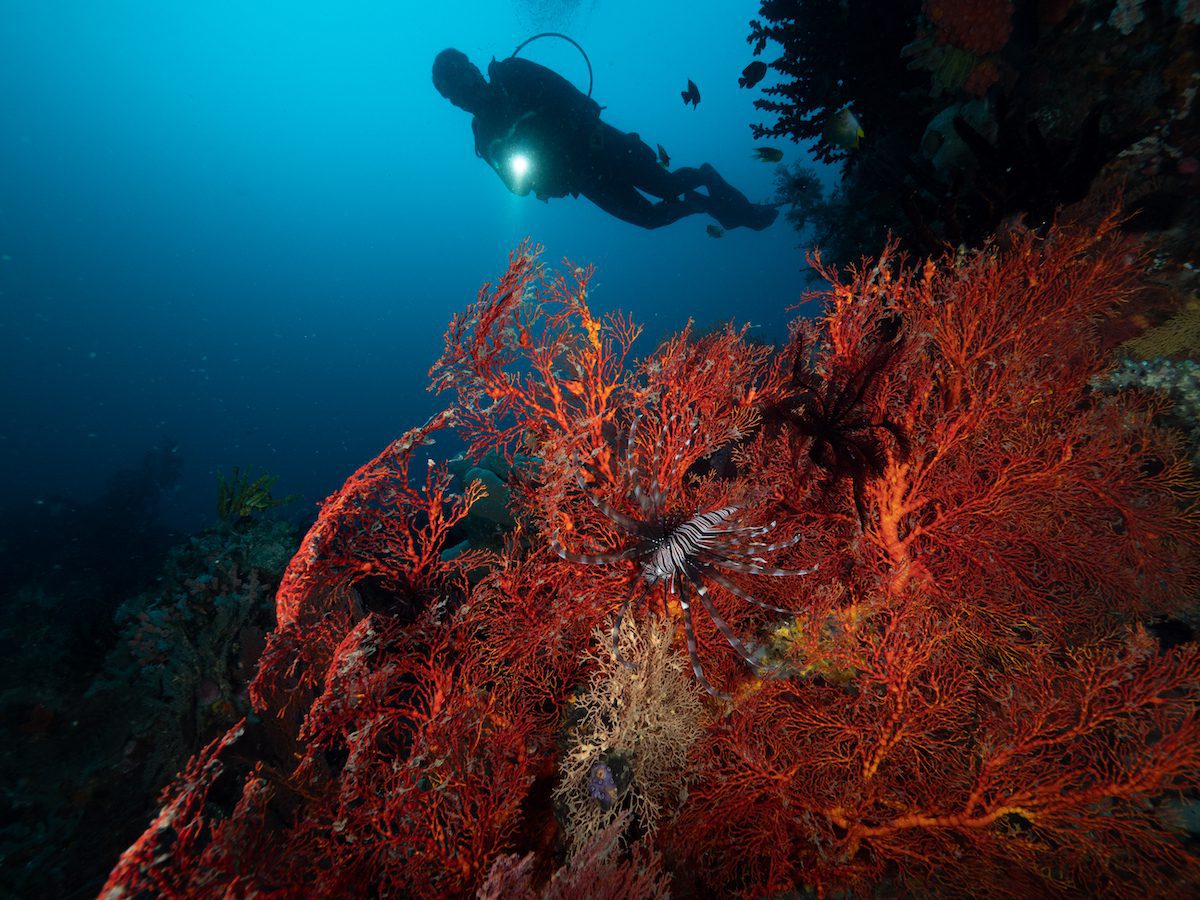 Bunaken Marine Park
Diving in Bunaken is famous for its wall dives but there are other sites that offer sloping reefs and a range of topographies.
Lekuan I and Lekuan II are two sites which epitomize the diving around Bunaken Island. They both offer dramatic vertical walls which feature ledges on which huge green turtles rest lazily, small caves which are often occupied by white tip reef sharks and beautiful corals.
Sachiko's Point is another wall diving site on the eastern side of Bunaken which is frequented by larger species. It's not unusual here to see white tip reef sharks, banded sea snakes and sting rays as well as an array of smaller reef fish and turtles.
Bangka Island
Bangka's dive sites range from sloping reef drift dives, small walls, rock pinnacles and everything in between. The diving at Bangka is a colorful experience with soft corals draped from every hard surface they can inhabit. These soft corals are home to pygmy seahorses, candy crabs, cowries and soft coral shrimps.
Sahaung is one of Bangka's most colorful dive sites and it offers decent currents to boot. Schooling blue striped snappers hover over the reef, juvenile white tip reef sharks hideout underneath table corals, clouds of red tooth trigger fish occupy the blue, and passing dog tooth tuna and barracuda are known to cruise by.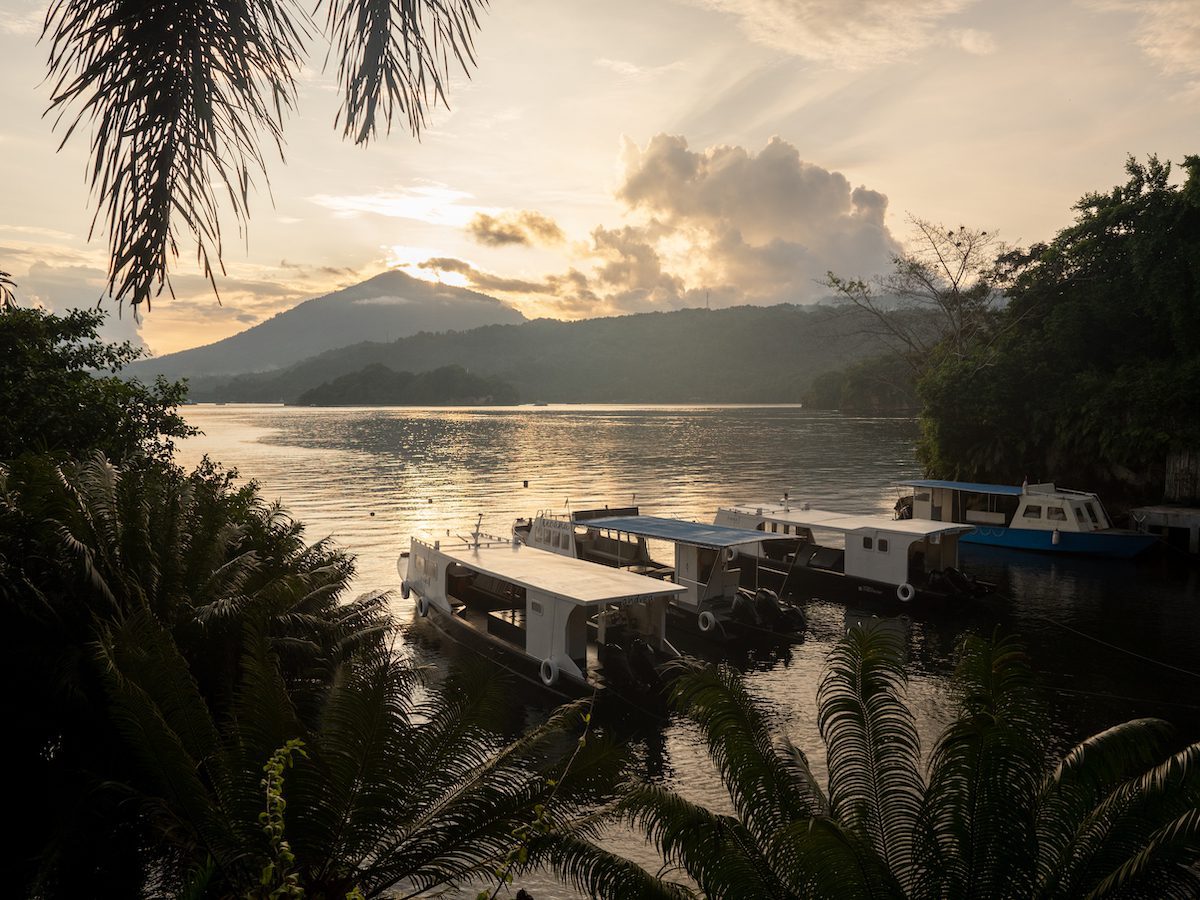 Dive and Stay at Lembeh Resort
Are you ready to book your next adventure and experience diving in North Sulawesi? Stay at Lembeh Resort and enjoy the wonders of the Strait in comfortable accommodation with a touch of luxury. Our secluded location on Lembeh Island, combined with our exclusive service and exquisite dining make Lembeh Resort a wonderful home away from home in North Sulawesi.
Our professional dive guides are marine biology and underwater photography trained (and PADI or SSI certified), and we are the only dive resort in Lembeh with on-site marine biologists, photo pro, and Backscatter Authorized Photo Center.
For more information, or to make a reservation contact us at: [email protected]