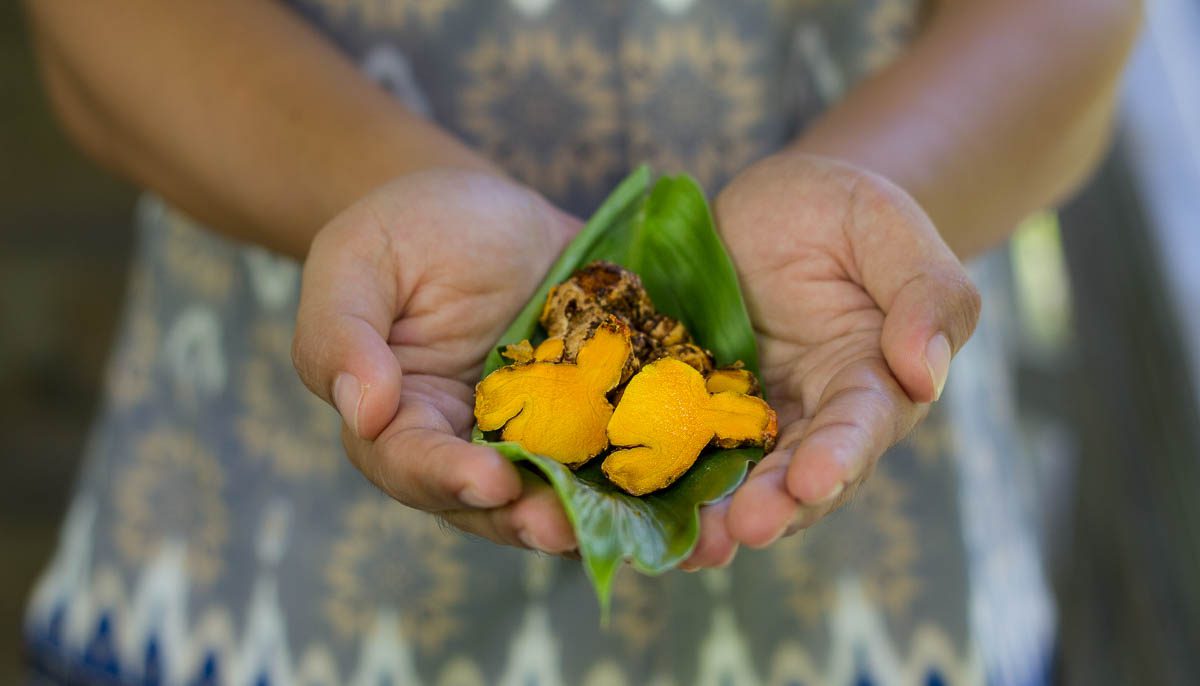 Using Home Grown Herbs to Create Classic Indonesian and Asian Cuisine
At Lembeh Resort we are very proud of our herb garden which produces organic herbs, spices and aromatics which our team of chefs use when cooking traditional Indonesian and Asian dishes. Here are just some of the herbs which we grow and how they are used in dishes both at Lembeh Resort and in South East Asian cuisine. Most of these spices are easy to purchase (or grow) in cooler climates so why not try planting some seeds of your own and recreating some of our beautiful Indonesian dishes?
---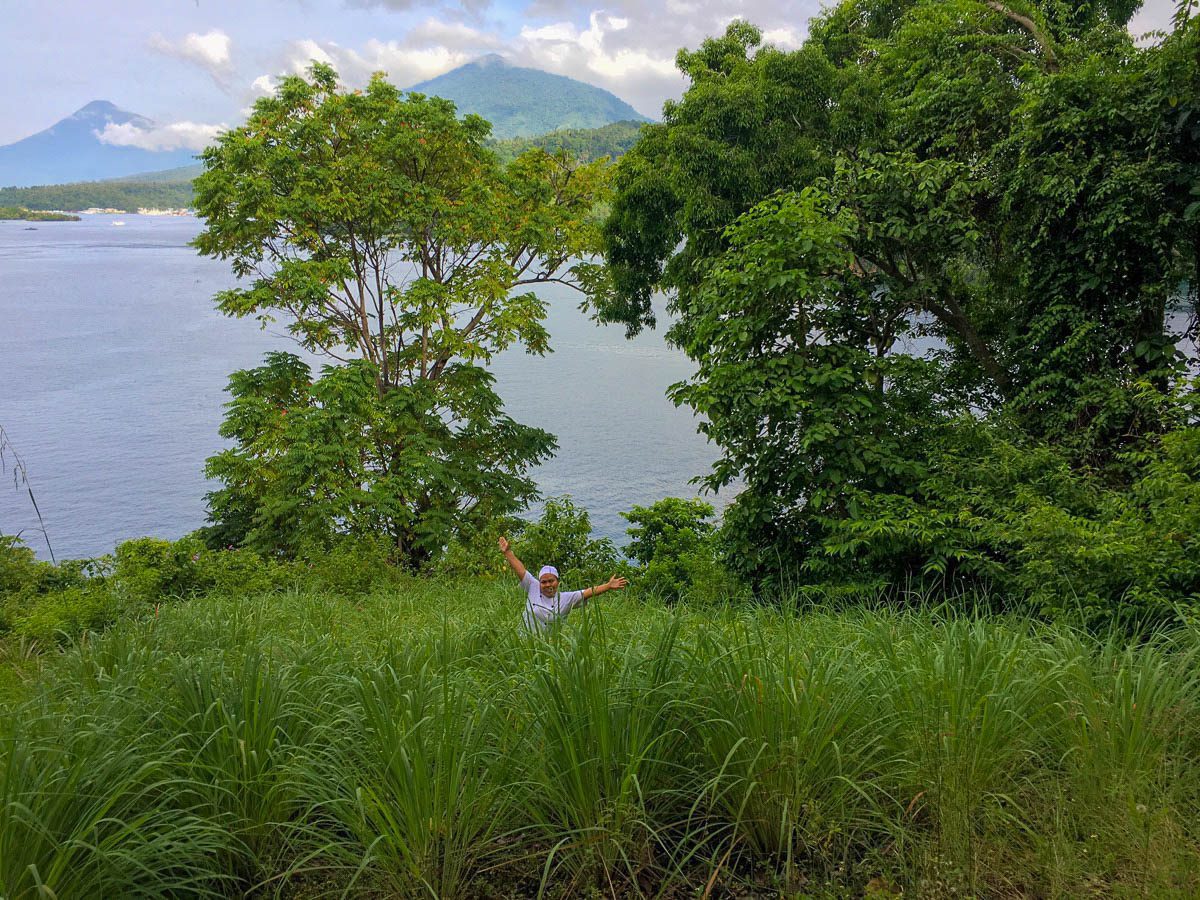 Our Lemongrass gardens
Despite its hard, woody appearance, lemongrass produces a fragrant flavour used in many Asian curries and soups. To prepare lemongrass we peel away the outer layer and trim off the top and bottom of the stalks before using it in our Tom Yum Goong soup. You'll taste the distinctive flavour but you won't see it as it is removed prior to the soup being served. Because of its delicate flavour lemongrass is used in numerous other dishes on our menu.
---
Ginger (Jahe)
Ginger is a root spice which packs a flavourful punch. One of our favorite Asian recipes which includes ginger is our Carrot and Ginger soup which is a favorite with guests at lunch times. This spiced soup is the perfect way to warm up after a morning of diving. Other dishes in which we use our home grown ginger include or Thai Tom Kha Gai soup, our Ginger Rice and our traditional Ikan Pindang which is a Manadonese fish stew.
---
Basil (Kemangi)
Fresh basil is a fresh and citrus tasting aromatic herb which we in many of our Asian, Indonesian and western dishes. Basil grows very well in warmer climates so we always have plenty to use in our kitchen. Some dishes which include Lembeh Resort Herb Garden basil include our Fish Provencale which is prepared a la minute, our lunch time Vietnamese Fish and Rice Noodle Salad and our evening (vegetarian) Fusilli Pomodoro.
---
Chili (Cabe): You wouldn't be in Indonesia, or indeed in South East Asia if you couldn't taste a little bit of heat! Generally in Indonesia the smaller the chili, the more powerful it is. Our chefs are careful to give guests a taste of Asia whilst being mindful that not everyone wants every dish to be fiery. Sambal (chili sauce) is an Indonesian classic which is served on the side of most dishes. One variety which originates from Sulawesi is called "Dabu-Dabu" and there are several varieties. Our Dabu-Dabu is a mix of deseeded chili peppers, tomatoes, shallots, oil, vinegar, garlic and a pinch of salt. It's delicious but can deliver a bit of a kick so should be used sparingly!
Nutmeg (Pala): This spice is native to the Banda Islands of East Indonesia and has a sweet yet smoky and spicy flavour. In western cuisine it is often used in sweet dishes but in Indonesia it is more frequently used to bring a depth of flavour to soups and stews. Bakso (a traditional meatball soup) is an Indonesian classic which uses nutmeg and here in resort we use it in both soups and in our delicious deserts including our homemade nutmeg ice cream.
Cloves (Cengkih): Cloves are native to Indonesia and historically they were a large reason for European traders travelling here. Cloves are used in a multitude of traditional Indonesian dishes, mainly those in which they are used for flavouring simmering liquids for fish. Many local Manadonese fish dishes which we serve in the restaurant incorporate cloves as well as using them in our spiced tomato soup.
---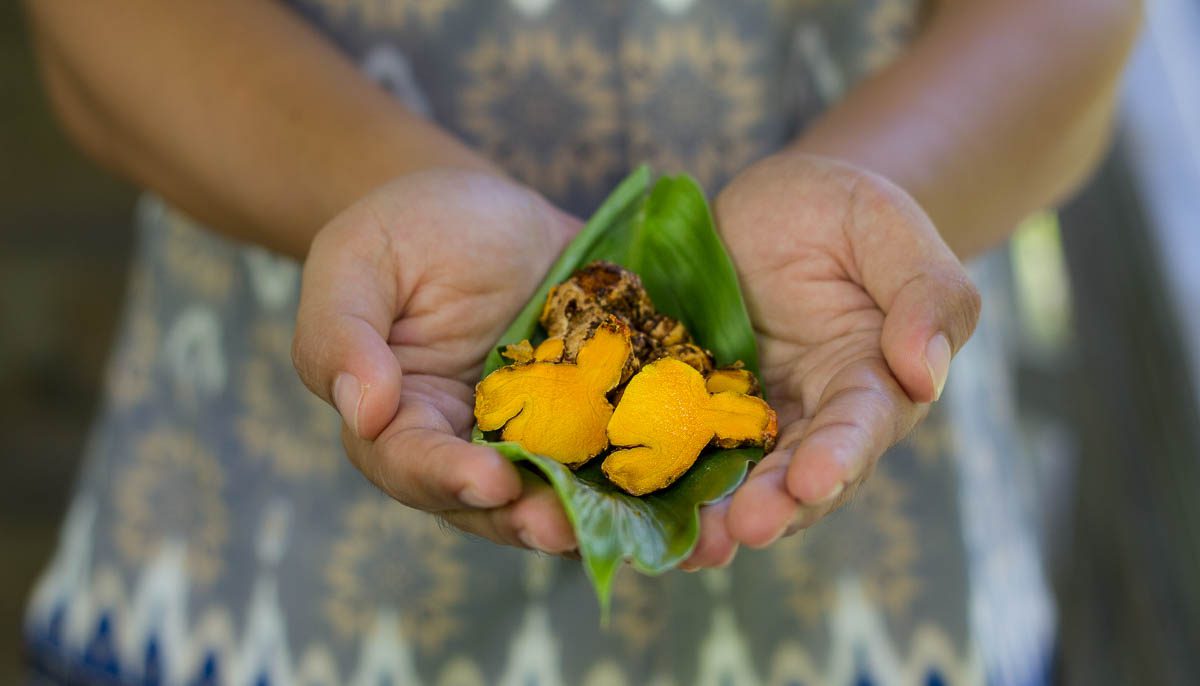 Turmeric (Kunyit)
One of our most popular dishes with guests in Lembeh Resort is our Babi Buluh which is pork cooked in a bamboo tube. Babi Buluh is also known as "Tinorangsak" which means "gift of life". The dish uses our home grown turmeric, lemongrass and chilies as well kaffir lime leaves and other aromatics to create a spicy braised Manadonese pork dish which is then baked in the bamboo. Tumeric is most famously used in Indonesia in "Nasi Kuning" which literally means yellow rice and is a delicious accompaniment to any Indonesian dish.
---
Our team of chefs love nothing more than creating traditional and western cuisine and they are constantly working on new recipes and delicious creations to tempt our guests. Our menu is always evolving and we love to hear feedback about our dishes – do you have a favorite? Wherever possible we use herbs and spices from our own organic herb garden and we pride ourselves on purchasing local produce which is organically and sustainably farmed.
If you'd like to know more about Asian and Indonesian cooking while you are here in resort did you know that we offer cooking classes? During your class you'll be introduced to the preparation of a variety of local North Sulawesi dishes and you'll receive our recipe booklet and some local spices of your choice to take away with you. Courses are US $35 and can be booked in advanced or reserved in resort with one day notice.
To make your booking at one of Indonesia's best dive resorts, dive at some of the world's best muck diving sites and experience Lembeh Resort dining, service and hospitality contact us at: [email protected]