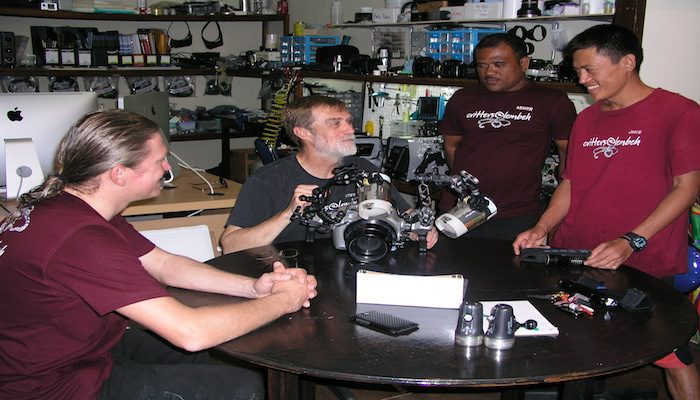 Improving Photography Skills
Here at Critters@Lembeh, we encourage our team to continually improve their knowledge of underwater photography with advanced photography lessons.  This enables our guides to better assist guests in getting that perfect photo!  They started with point and shoot and have now gone up to DSLR.  Here we have our Photo Pros Steve Fish and Sascha Janson doing a DSLR course with Abner Mangole and Jhoe Wongkar, inspiring them to create their masterpiece in photography.  
As well, we are starting our annual staff photo competition again this month and it goes until June 15th, 2013. This internal photo competition is for finding the 12 winning photos for our upcoming 2014 calendar.  In June we will post the short-listed images on Facebook and let all Critters@Lembeh & Lembeh Resort fans vote for their favourites.