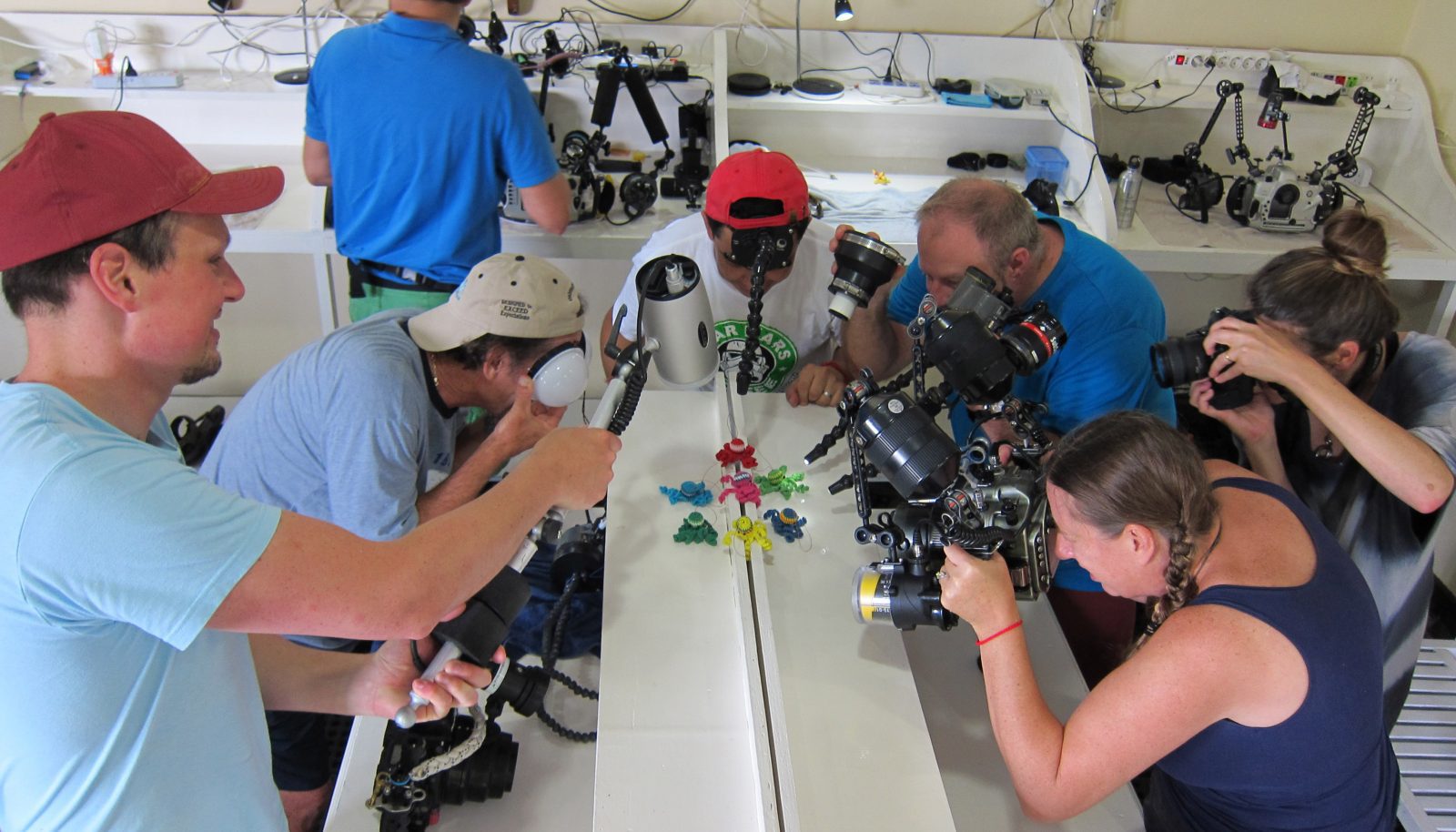 Lembeh Gulen Critter Shootout day 3 – Invertebrates Training Day
With both teams nudibranch images now online and open for voting (please vote for your favorite image at: https://tradablebits.com/tb_app/436008 – You only have ONE vote so choose carefully), we are now ready to take on invertebrates.
This is one of the categories of the event that we are most excited about here at critters@lembehresort. With so many invertebrate species here in the Lembeh Strait our participants have a lot of opportunities for taking some amazing photographs. With critters ranging from blue ring octopus and flamboyant cuttlefish through to some incredible crustaceans who knows what will be the subjects of our entry images?
This morning's training session with leading underwater photographer Tobias Friedrich was a hands-on session looking at composition, lighting and how to capture dramatic effects as well as showing off the subject in the best possible way.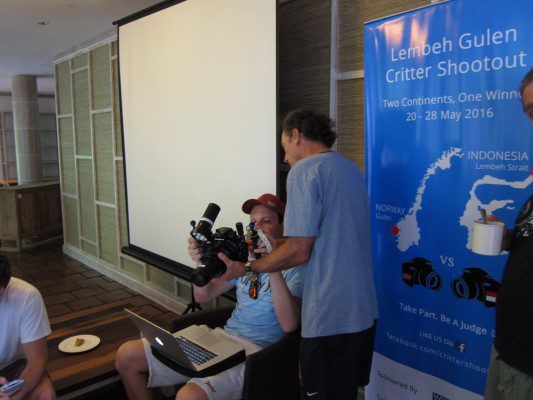 Morning session
---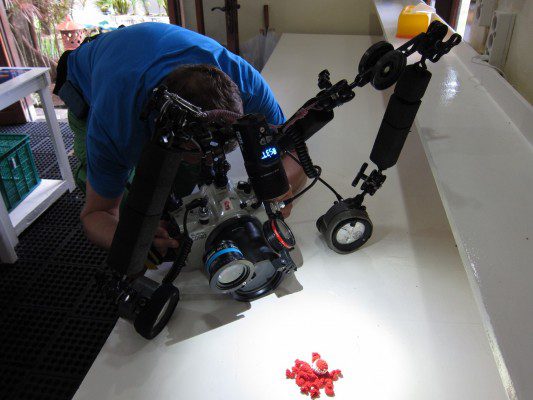 Test shoot of "Mr. Octopus"
---
Of course, while the event is serious, there's always been some time for fun too – check out our full image album from this morning on our Facebook page
It's not just our participants who are primed for action – our Dive Guides are getting ready too. How many of these critter hand signals do you recognise?
Critter Hand Signals
---
Everyone is shooting for success – with liveaboard vouchers from World Wide Dive and Sail, drysuit vouchers from Ursuit and many other great trips, resort stays and prizes up for grabs both teams are hoping to capture the perfect images.
Good luck to all of team here in Lembeh – let's show the rest of the world the best of the Lembeh Strait!
And – please remember to cast your vote for the nudibranch competition day. Only one vote so choose carefully! https://tradablebits.com/tb_app/436008
---
Sponsored by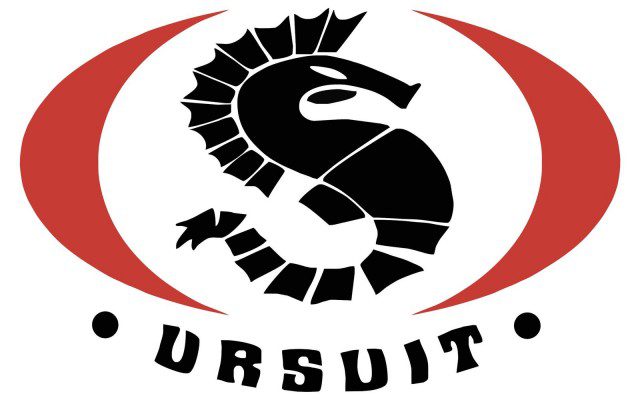 Supported by