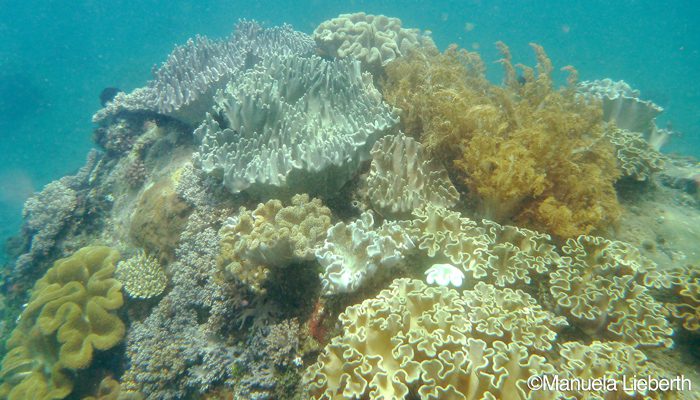 Snorkeling Lembeh's Famous "Muck Sites"
Lembeh Strait is famous for "muck diving", so it's not often we get snorkelers in Lembeh.  When guests Bernd and Manuela arrived for their holiday I was very surprised to learn that although he was a diver, she was planning on snorkeling during their 6 night stay.
Curious to hear about Manuela's snorkeling excursions and see her pictures, I sat down with her and talked about her days floating. I was pleasantly surprised to hear that Manuela enjoyed her "muck snorkeling" (let's think about a name for that one? Murkeling?). Looking through her pictures she saw all kinds of things, the Inimicus or "Devil" Scorpion fish, Black Ribbon eels, Blue Ribbon eels, Morish Idols, Nudibranch's, various Pufferfish and other reef fish. I started thinking, "hey we find a lot of stuff in the shallows on our safety stops, what would a guide have found? Hmmm, if you're not a diver, why not "snorkel (murkel)" in Lembeh"?
Of course, it's not only muck diving in Lembeh, we do have very nice reefs and Manuela enjoyed snorkeling them as well. Bernd was also shown many "critters", including Pygmy seahorses on our reef sites, so it was a win-win for both.
We've posted a couple of Manuela's murkeling photos, she was using a little point and shoot, but you get the idea. When I asked Manuela what she thought she told me "for snorkeling there is always something there…very nice."
Guest Testimonial:
Bernd & Manuela
( one diver, one snorkling)
Wir haben uns sehr wohl gefühlt! Super Resort mit sehr freundlichem Personal.
Super tauchen mit sehr guten Guides! Hammer was die alles finden!
Auch zum Schnorcheln ist immer wieder was dabei….sehr schön.
Falls man mal niche ins Meer will ist der Pool super!
Super geil! Wir kommen wieder!