Capturing Critters in Lembeh UW Photography Workshop 2025
Capturing Critters in Lembeh UW photography workshop is back in January 2025 for what will be our 12th year running!! As each year passes, we find it harder to believe that what started out as a seed of an idea to host three photo pros, has now been running for over a decade!
In 2025 we will be hosting three more world-class Photo Pros here at Lembeh Resort. We are extremely excited to welcome Ron Watkins (USA), Paul Duxfield (UK), and Renee Capozzola (USA). The week-long workshop will once again be packed with incredible diving, Pro presentations, and one-on-one instruction and feedback.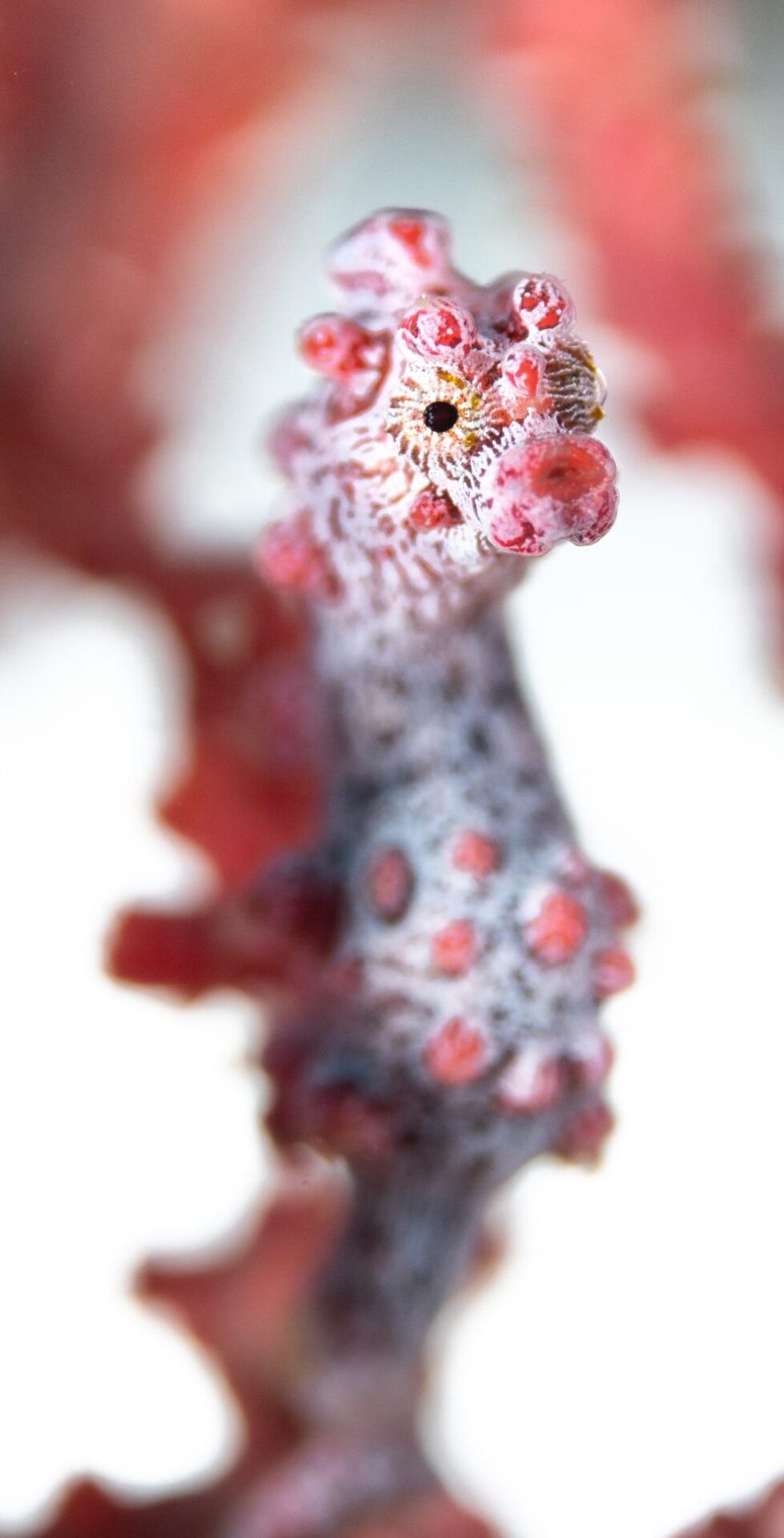 Our exciting 2025 UW Photography Workshop Schedule is as follows:
2025 Workshop Dates:
• Pre-Workshop: January 8-10 (time to relax and unwind after traveling and enjoy some of Lembeh's famous dive sites.)
• Workshop: January 11-17 (Capturing Critters in Lembeh 12th Annual Workshop)
• Workshop Extension: January 18-19 (Additional Day Workshop Extension)
• Post-Workshop: January 20-21 (Stay additional nights and enjoy extra diving days or some time to relax and explore more of North Sulawesi)
Our three visiting Pros will be working alongside our in-house Photo Pro Jacob Guy and our marine biologist. Our photo center team and our underwater photography trained Dive Guides will be by your side from start to finish. With such an incredible team behind you, you'll be taking home some of your best images to date. No matter what level of photographer or videographer you are, you'll learn how to take your underwater imaging to the next level. Whether you are diving with a compact camera, bringing a totally new camera set up with you, or an advanced DSLR you'll learn how to get the best shots possible from your system.
Join us in Indonesia for the 12th annual Capturing Critters in Lembeh UW Photography Workshop and experience North Sulawesi's most iconic dive sites, and enjoy some spectacular extras:
7 nights in a Hillside Luxury Cottage
17 guided boat dives
"Workshop Member Time" (one-on-one) with the pros: maximize your learning curve before, between or after your dives. Master the techniques presented or sort out your processing woes.
Daily seminars by our professional presenters on a wide range of customized topics followed by practical in-water application.
Unlimited guided house reef dives (subject to guide availability, 8am to 5pm)
Unsurpassed dive guide attention and superlative resort service to compliment the entire event.
3:1 diver to guide ratio
Nitrox for all dives
Daily fruit basket & cookies in your room
Complimentary Lembeh Resort welcome cocktail
Complimentary 30 minute spa treatment
20% discount on all spa bookings
All meals & snacks, brewed coffee, tea, drinking water
Roundtrip airport transfers
WiFi throughout the property
Upgrades to Premium Luxury Cottages are available (surcharge applies)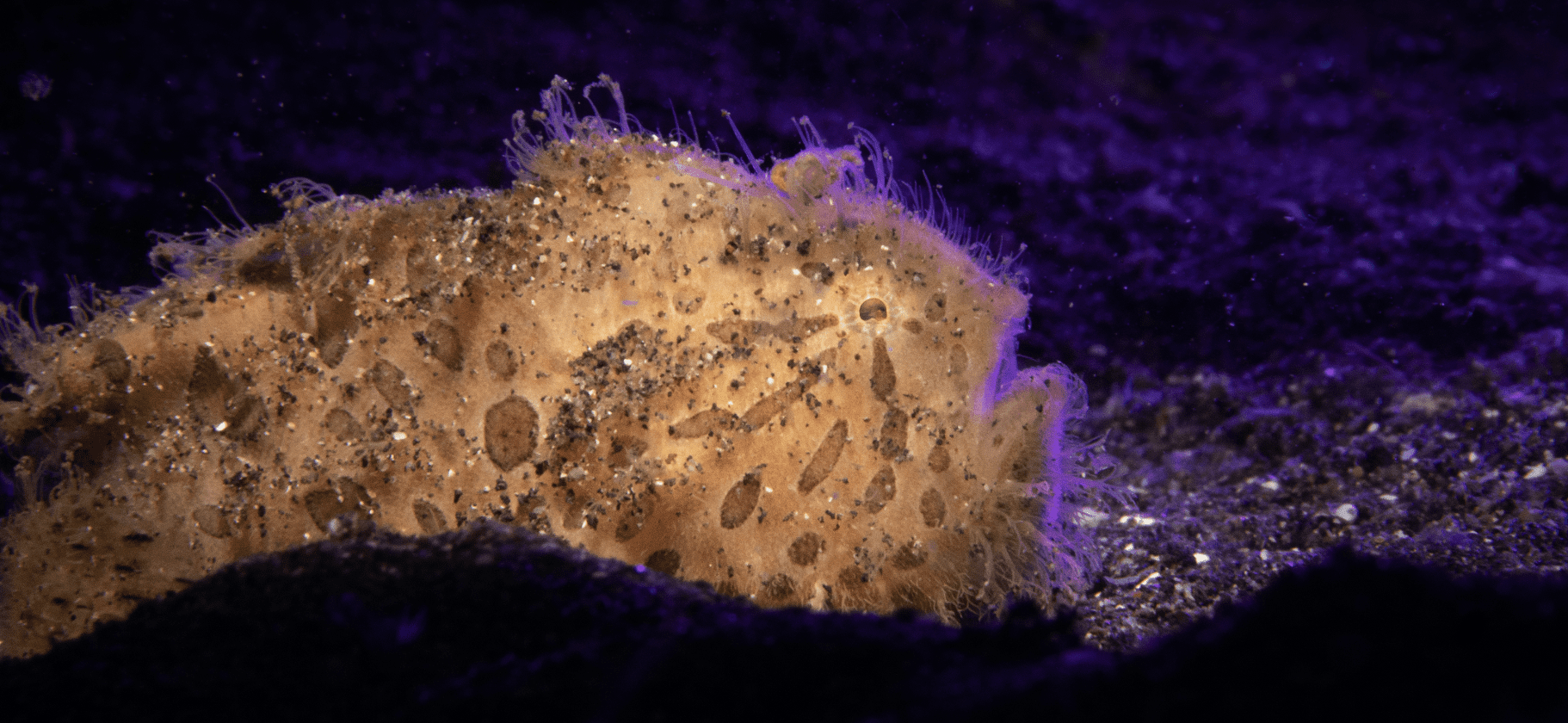 We recommend arriving 3 nights before the workshop begins so you have time to recover and relax after traveling, as well as making some practice dives with your photography gear before the workshop gets underway!
Pre-Workshop
(8th – 10th January 2025) are as follows:
US$1,110 per person
(double occupancy) /
US$1,395 (single occupancy)
7 Night UW Photography Workshop
(11th – 17th January 2025) are as follows:
US$3,205 per person
(double occupancy) /
US$4,210 (single occupancy)
2 Night Workshop Extension
(18th – 19th January 2025) are as follows:
US$905 per person
(double occupancy) /
US$1,195 (single occupancy)
Post-Workshop
(20th – 21st January 2025) are as follows:
US$885 per person
(double occupancy) /
US$1,075 (single occupancy)
Do you want to join us?
Or read on to find out more about our pros!
Capturing Critters in Lembeh 2025 Visiting Photo Pros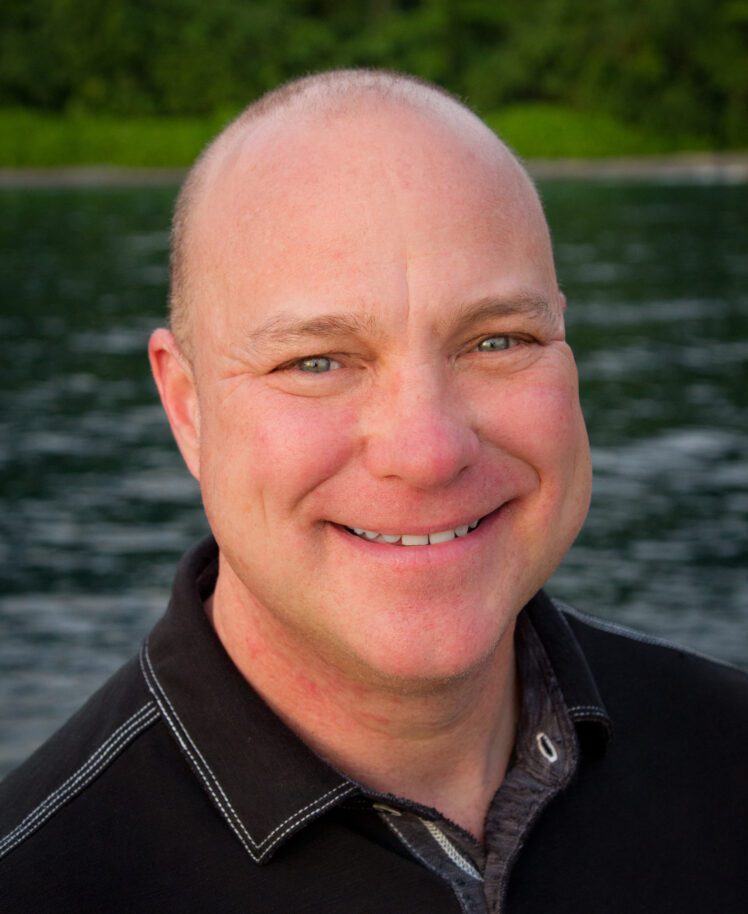 Ron Watkins is a photographer, writer, public speaker and photography instructor specializing in underwater and topside nature photography. Ron is known as an adventurer who is passionate about sharing his knowledge of photography and gets as much of a rush from nailing a shot as teaching someone else how to do the same.  As a Backscatter Photo Professional Affiliate, he leads trips, reviews gear and is a photography workshop Instructor.  He currently resides in Pennsylvania, USA with his lovely wife Manomi, handsome French bulldog Bodhi and mischievous cat Finn.
Through his creative imagery and stories, Ron hopes to raise awareness of the beauty of our oceans and challenges facing its fragile ecosystems and threatened marine life. He often shares his passion for the ocean by presenting on marine life, conservation and, one of his favorite subjects, sharks, to Sharks4kids and other groups.
Ron has been an award-winning photographer for over 20 years and most recently winning awards in the prestigious Nature's Best Awards, Underwater Photographer of the Year, Ocean Photographer of the Year, Our World Underwater, World Shootout, Ocean Art, and The Digital Shootout. His imagery and stories have been featured in numerous publications including Oceanographic Magazine, Alert Diver, Ocean Geographic, Scuba Diving, Scuba Diver Ocean Planet, and Unterwasser.
Renee Capozzola is an award-winning underwater photographer with a long-held commitment to ocean conservation.  Her work is an intriguing combination of artistic talent honed through oil painting during her youth, a professional background in biology, and growing up by the ocean as a Southern Californian native.  Since Renee started scuba diving in 2004, she has developed a true appreciation for marine organisms through her diverse travels and believes that striking images help increase awareness of our fragile marine ecosystems, encouraging others to help protect our oceans.
To that end, her images have been awarded over fifty prestigious international accolades, including "Underwater Photographer of the Year 2021" in the Underwater Photographer of the Year competition and the "Female Fifty Fathoms Award" from Blancpain through the 2021 "Ocean Photographer of the Year."  Her work has also appeared throughout the world in leading publications, including National Geographic in print, and she serves as an Ocean Geographic Photographer-In-Residence.  Renee has been featured by multiple news outlets such as CNN, USA Today, the BBC, People, the Today Show, and France 2.
In recent years, Renee has been invited to judge several photo competitions, lead photo workshops, and speak at many in-person and online events.  When she is not in the water with her camera, Renee strives to educate others about the challenges facing our oceans and the importance of conserving marine ecosystems.
"Paul Duxfield, affectionately known as "Duxy" within the UK diving community, embarked on his underwater adventure in 1993, forever changing the landscape of underwater photography accessibility. His journey began as a dive guide , but it was his determination and vision that made him a respected figure in the industry. He found his calling at the end of the 1990's in the Red Sea, where he developed his skills and love for the ocean. In 2003, he joined Cameras Underwater in London, just as digital underwater photography was starting to make waves.
Duxy played a pivotal role in popularising the hobby, making it accessible to enthusiasts from all backgrounds. His influence extended beyond the camera lens. Duxy turned his knowledge and passion into the written word, contributing to Dive and Scubadiver magazines. He crisscrossed the UK, delivering lectures at dive clubs and shows, demystifying underwater photography and showcasing its affordability.
Duxy's impact went international as he's now led over 100 escorted trips, catering to UW photographers of all skill levels. Always embracing innovation and the new, transitioning seamlessly from DSLR's to mirrorless cameras but not ignoring the potential of GoPros and compact cameras as useful underwater tools. His ability to simplify complex topics and his infectious enthusiasm have made him a beloved figure. In the world of underwater photography, Paul "Duxy" Duxfield stands as a testament to the transformative power of passion and education, as keen to help with your DSLR or high end Mirrorless as he is with your GoPro or Olympus TG"
Join us at Capturing Critters in Lembeh UW Photography Workshop 2025
Do you want to join us for the 12th annual Capturing Critters in Lembeh UW Photography Workshop? Contact us for more information or to reserve your place: reservations@lembehresort.com
We look forward to welcoming you to Lembeh Resort soon!