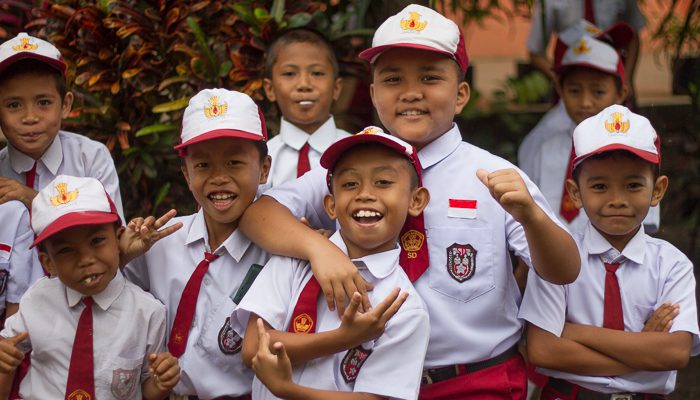 Environmental Education in Lembeh
Education is a path that all children must travel to reach their full potential in life.
At Lembeh Resort we firmly believe that this path of education must be one that we take together, to ensure a prosperous future for the children of Lembeh and to protect the natural beauty of North Sulawesi.
Lembeh Resort opened its doors for guests the first time 14 years ago and initiated what today has become a long tradition of supporting the communities of Lembeh Island. Today the owners, team-members and managers all have a strong desire to help giving the children of Lembeh a chance to flourish and grow.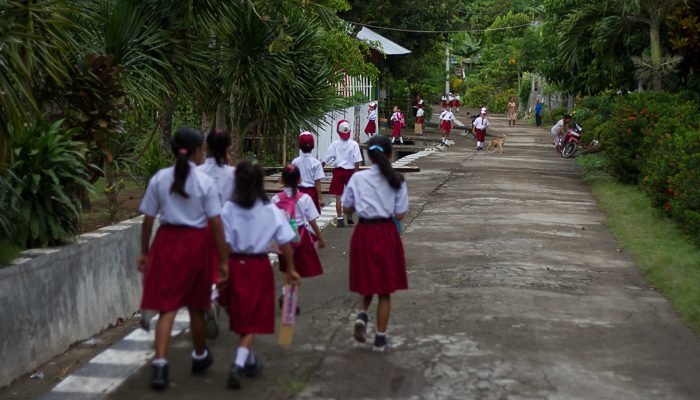 A typical early morning scene in Lembeh Island
In the spirit of the Lembeh Resort founders we are happy to announce that the Christmas-project of 2016 will be a drawing competition for the children of the two neighbouring schools of Pintu Kota Besar and Batu Riri. Approximately 200 children in the age of 6-12 years have been invited to join the competition in which they are currently creating drawings of the wildlife of North Sulawesi.
During the days of Christmas the drawings will be on display at Lembeh Resort where our guests will have the daunting task of voting for their favourite drawings 🙂
The lucky children who produce the 20 highest-rated drawings will win a special educational trip to the Tasik Oki Wildlife Rescue Centre where they will be taught about the importance of protecting the unique habitats and animals of North Sulawesi.  Stay tuned for more updates as the competition progresses!
If you are interested in learning more about our continued community support programs then please visit our Social Commitment page for more information on how you also can help to support the children of Lembeh Island.
---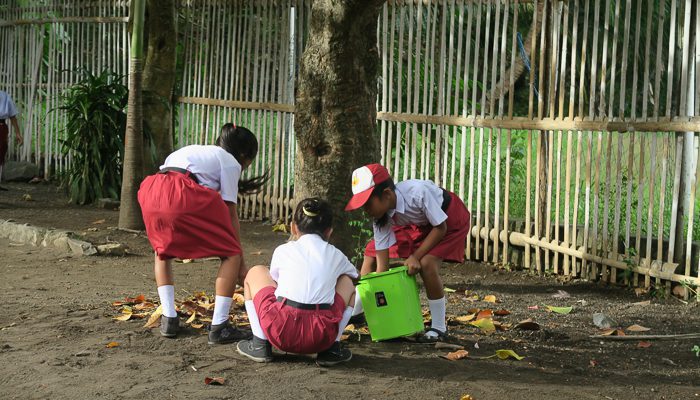 One of many great Indonesian school traditions: Before the official school activities start the pupils first must clean the school yard, classrooms and offices.
After cleaning the school grounds the children line up, sing a few songs, then the classes start
---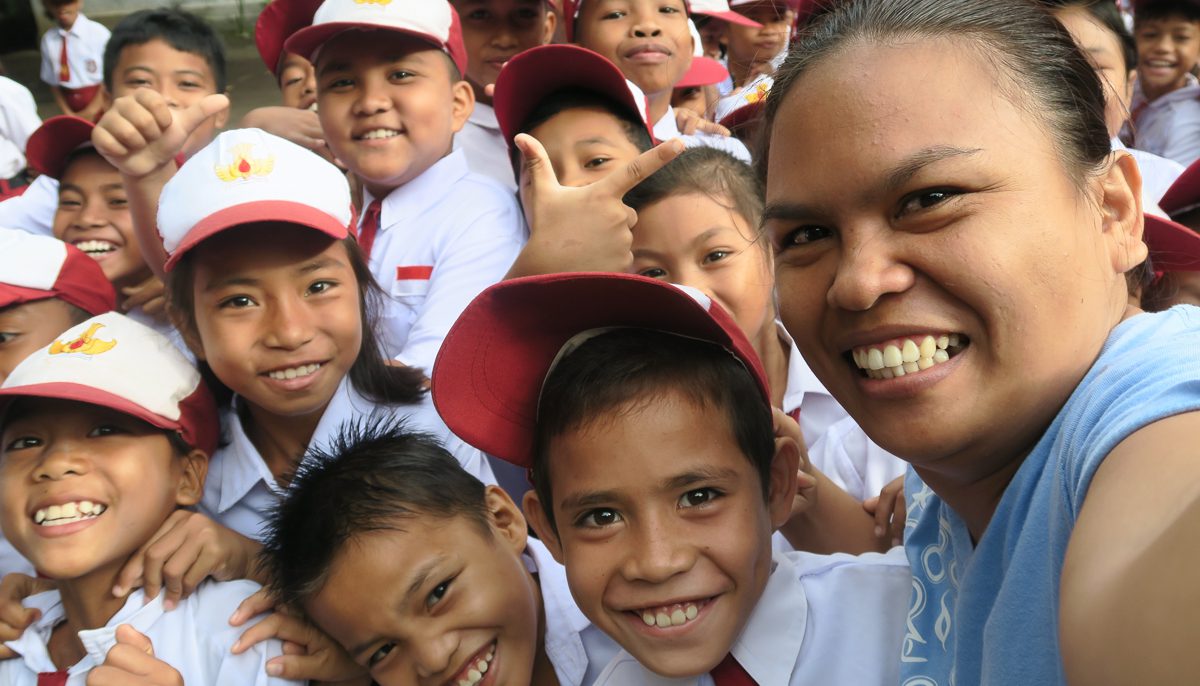 Many of our return guests will know Helen as our particularly bubbly restaurant captain, but what many of you may not know is that she is also highly involved in the local Sunday School and in assisting with the Lembeh Resort Donation Programs.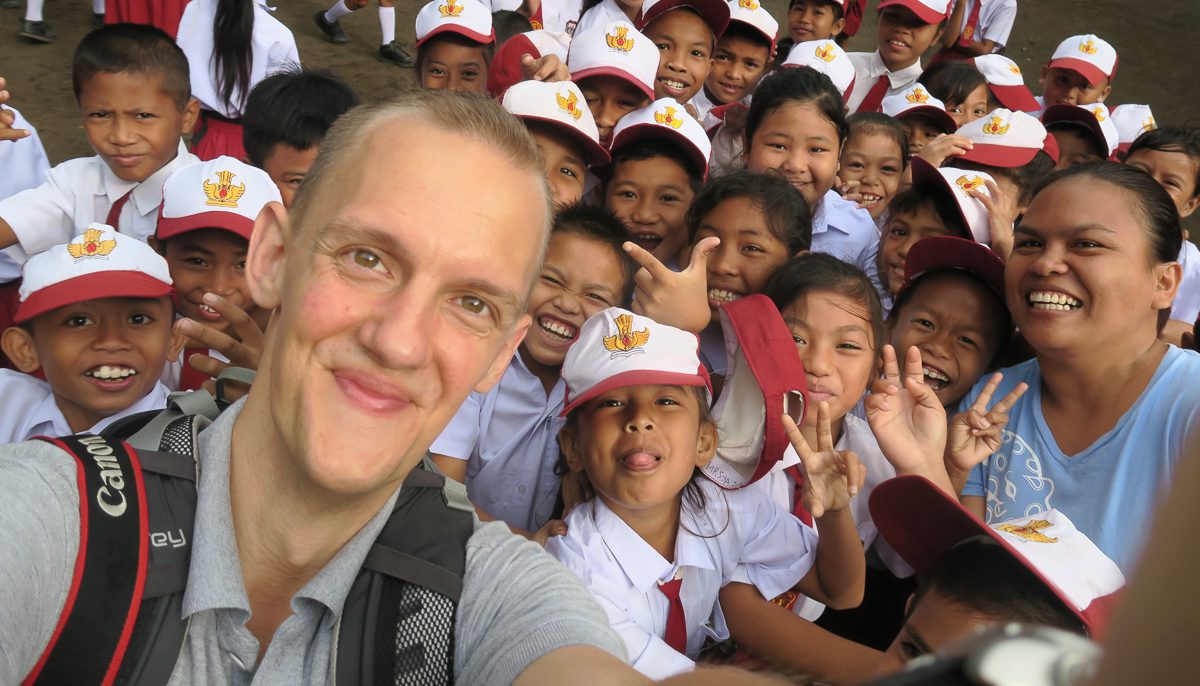 Morten is the Guest Relations Manager at Lembeh Resort and helps to organise and coordinate the community support programs, if you would like to know more about how you can help then please feel free to contact him on [email protected]