Inspirational Women in Underwater Photography
International Women's Day falls on the 8th of March and at Lembeh Resort we are extremely fortunate to have hosted some incredible and inspirational women in underwater photography. To celebrate this special global day, we are showcasing some of these impressive women who we've had the pleasure of hosting here at Lembeh Resort.
Erin Quigley
Erin Quigley is no stranger to diving in the Lembeh Strait and Lembeh Resort. Earlier this year, Erin co-hosted our 2023 Capturing Critters in Lembeh Underwater Photography Workshop with Joel and Jennifer Penner (see below). Erin is an Adobe ACE certified expert specializing in post-production techniques using Adobe Photoshop and Lightroom.
She's an award-winning underwater photographer and creator of GoAskErin.com, which provides one-on-one instruction and post-centric resources specifically developed for underwater shooters. Erin is a member of the Women Divers Hall of Fame, Boston Sea Rovers, and Ocean Artists Society.  Her Go Ask Erin free online workshops are attended by divers worldwide, creating a hopeful, creative, unifying space for education and exploration.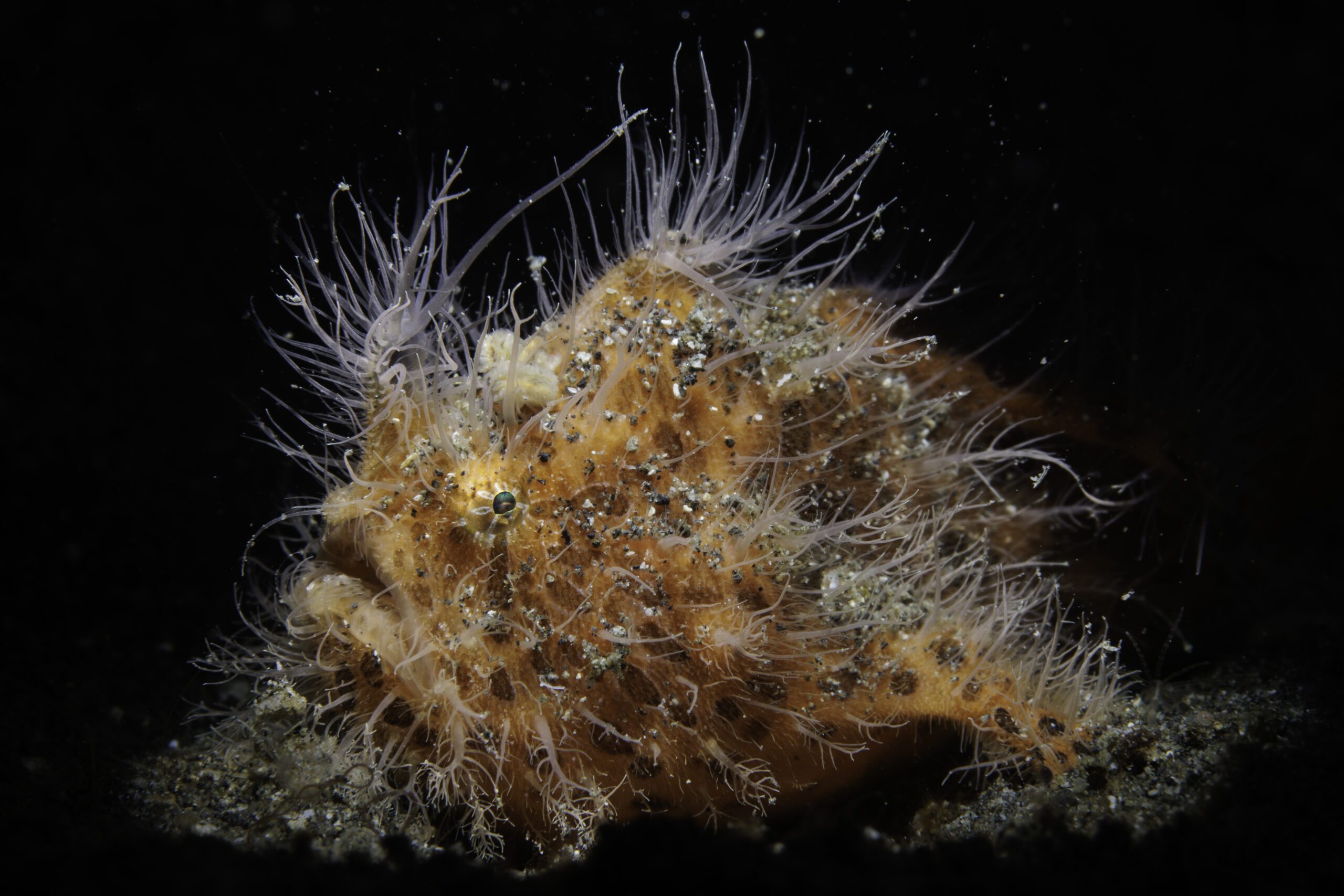 Jennifer Penner
Jennifer Penner is an experienced Lembeh Strait shooter who, along with Erin Quigley and Joel Penner, co-hosted the 2023 Capturing Critters in Lembeh Underwater Photography Workshop.  Jennifer is also co-owner of Newmediasoup, LLC, a multimedia and event coverage company based out of Northern California. Jennifer creates underwater images that captivate their audience and convey the beauty of what lies beneath the waves. Their love for the ocean is limitless; if they could, they would be in the water every day with their cameras.
By sharing their passion for the ocean through stills and video, their hope is to increase awareness of the importance of ocean conservation and preserving marine habitats for future generations to enjoy. As regular contributors to many scuba diving publications, they also regularly test products for Backscatter Underwater Video & Photo and assist with video editing features related to new products. As a licensed commercial Drone Pilot, Joel also likes to capture aerial cinematography for use within their videos. Joel and Jennifer are proud to be Associate Members of the Boston Sea Rovers.
Lilian Koh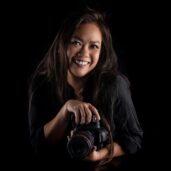 Lilian is a multi award winning underwater photographer from Singapore who started diving in 2000 after a close up experience with manta rays while snorkeling. Lilian is fascinated with the ocean and her passion is macro photography. Lilian was a co-host of our Capturing Critters in Lembeh Underwater Photography workshop in 2018 alongside Tobias Friedrich and Brandi Mueller. 
Lilian's macro images are nothing short of impressive and she has made a global name for herself with her blackwater diving images. Among her awards are 1st place in the portrait category of the Underwater Photographer of the Year Competition in 2020 and more recently 3rd place in the esteemed Ocean Art 2022 competition.
Lilian also uses her images on social media to inspire others and to raise ocean-awareness:
Barbara Moll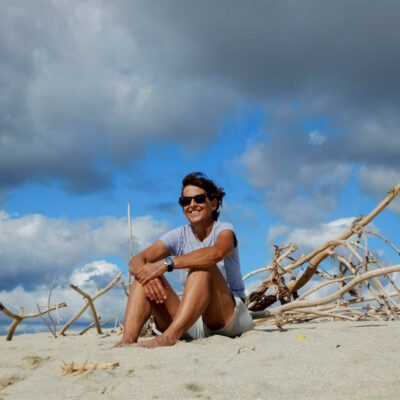 Barbara is a regular visitor to Lembeh Resort and her images never fail to impress us. She began diving in 1986 in the Maldives and began shooting underwater in 1989. Together with her husband, Heinz Schimpke, Barbara worked in the diving industry and took part in underwater photography in the early 90's and she has never stopped since!

Barbara's inspiration is to raise awareness of the beauty, fragility and vulnerability of the underwater world to those who do not dive. She believes that images speak a universal language and can be used to promote ocean conservation and the need to protect and care for our endangered ecosystems.
Barbara understands that many women may feel intimidated by the male dominated arenas of underwater and nature photography, however she encourages women to seek out opportunities and get involved! And we completely agree!
Learn more about Barbara and view more of her incredible images on her website.
---
Underwater Photography at Lembeh Resort
Did you know that Lembeh Resort is home to the first ever Backscatter Authorized Photo Center? The Photo Center is stocked with rental cameras and accessories to both rent and for sale. Our Photo Center Assistants are also on hand to offer advice and guidance.
We have an onsite Photo Pro and all Lembeh Resort Dive Guides are training in underwater photography and marine biology. As well as a spacious camera room, we provide separate wash tanks for photography equipment and our boats have cushioned areas for camera and camera accessory storage. Other additional services that benefit anyone interested in underwater imaging include private guides, private boats and camera caddy guides.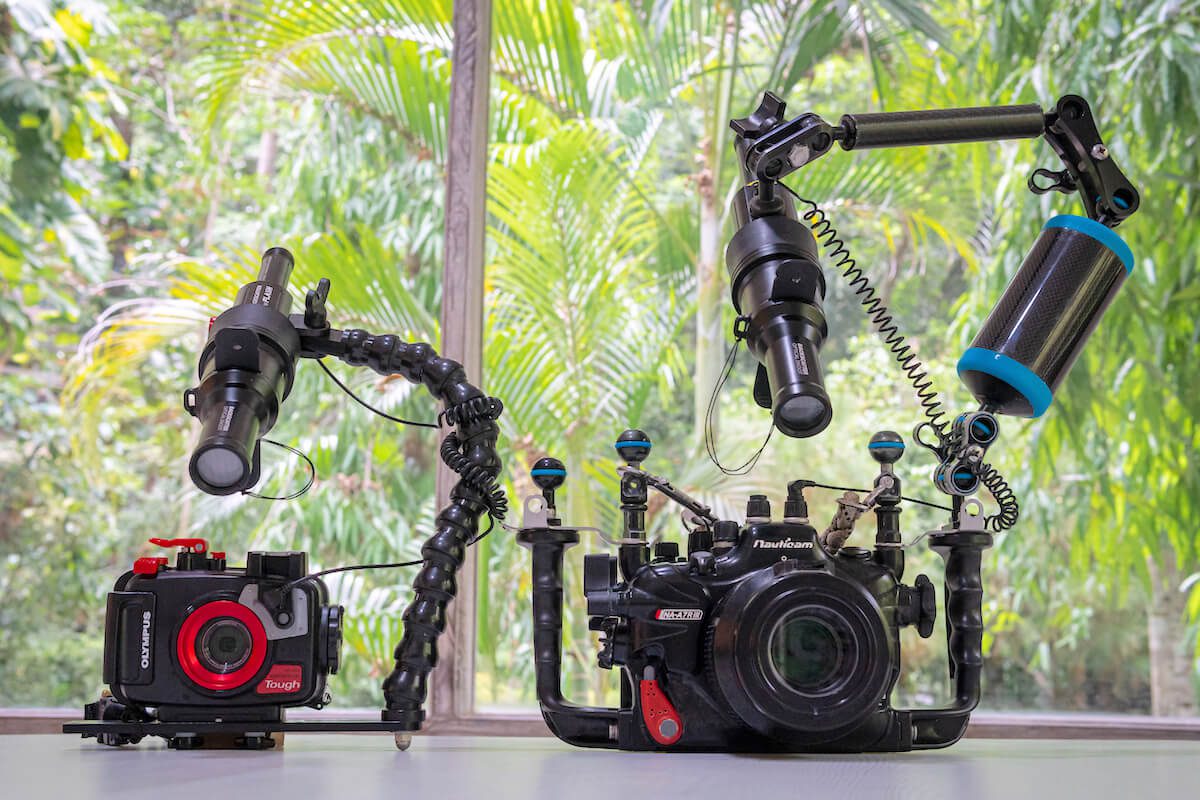 If you are interested in underwater photography, take a look at our facilities and full services for underwater photographers. For Lembeh Resort rates and to book your extraordinary stay and diving experience with us, contact us at: reservations@LembehResort.com.
Have you enjoyed reading this Women In Underwater Photography Blog? You may be interested in some of our other recent articles: