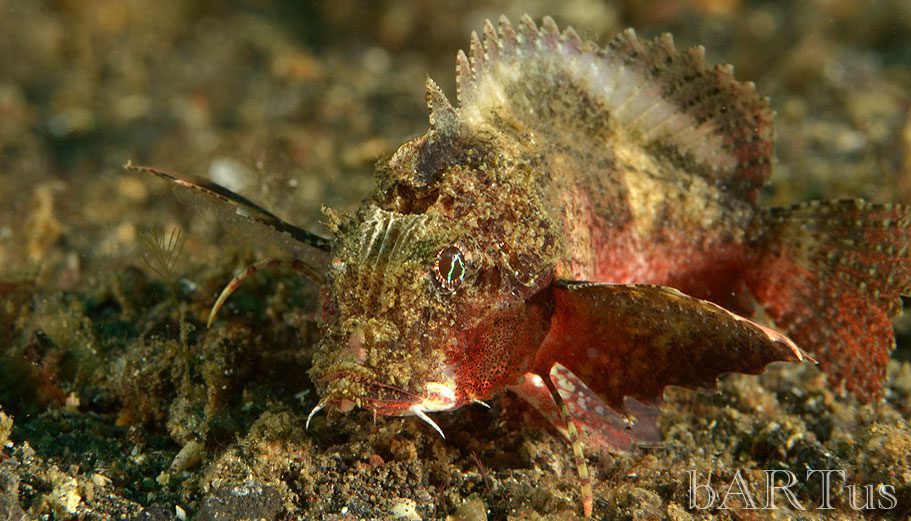 Meaningful Fourth Trip
My previous visits to Lembeh Resort and Critters@Lembeh (Lembeh Divers at the time) date back to 2005, 2007 and 2008. With each visit the resort/dive center got better and better. You can imagine I was quite anxious to see whether it would still be as good as I remembered it.
Even though I hadn't met the resort's new managers, Miguel and Ana, I received a very warm welcome and a very heartly welcome back from the staff who were around on my previous trips.
Opening the door of "my" bungalow N°8 felt like coming home. In between dives or in the evening you can now relax on a very spacious sundeck with extremely comfortable sun beds, your little cocoon to watch the sunsets.
Meals were à la care or buffet style depending on the resort's occupancy. The food was simply delicious, tastier than ever! Being a bit of a chocolate addict they even managed to get me Nutella, small things that make you feel at home. The friendship still as warm!
The reason one goes to Lembeh is of course the diving. I was very pleased to see the dive center is still ran very smoothly and efficiently. New boats with bigger engines to get you to/from the dive sites comfortably. Great care is taken of cameras, big and small.
Beside some of the senior dive guides some new blood has entered the gang of the "Eagle Eyes". It is simply amazing what these guys and girl (Dimpy) will spot for you. Having dived with so many professional UW photograhpers they know perfectly how to assist you to get the best out of your pictures with respect to the critters and their environment. It's great to see that in places that are dived so frequently as Lembeh the critters are still there, even more abudant than on my previous trips.
It was hard to say goodbye to old and new friends.
Will I be back? No doubt, and I surely won't wait 5 years this time!
Check for more images in his gallery