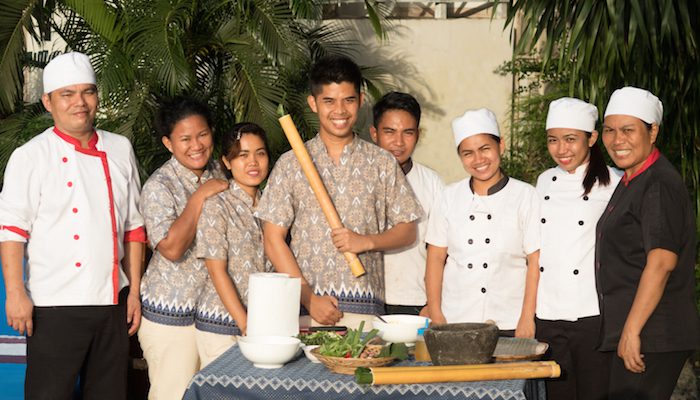 A Taste of Lembeh – Ayam Buluh
Indonesian food is one of the most vibrant and colorful cuisines in the world, full of traditional herbs, spices and aromatics. With over 17,000 islands in the Indonesian Archipelago the cuisine is as varied as the country itself and traditional classics are steeped in culture and history.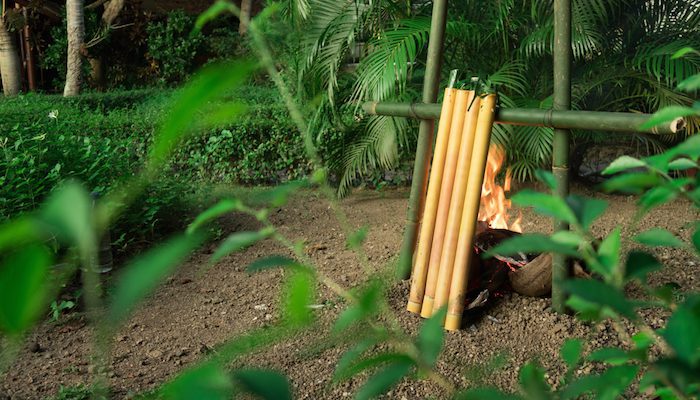 Indonesia's humid climate and fertile soil provides ideal growing conditions for a wide range of spices including lemongrass, cloves, ginger, turmeric, nutmeg, cinnamon, coriander, chili peppers, kaffir lime leaves and of course, coconut – all of which are regularly used in local dishes. Manadonese food reflects the culture of the area and features many fragrant soups, meat and fish dishes which utilise aromatics grown here in North Sulawesi.
Indonesian food is known for having a "bit of a kick" to it but the majority of dishes use herbs and aromats to create complex flavors rather than heat. The spice mainly comes from condiments and "sambal" (Indonesian chili sauce) which is added once the dish has been served. Of course we have number of different sambals for you to try but if spicy food is not to your liking you can enjoy beautiful, flavorful dishes without it.
At Lembeh Resort we use only fresh, local produce and pride ourselves on giving guests the opportunity to experience the true flavor of Indonesia. Many of our herbs are grown in our very own herb garden here in the resort – take a moment to have a look around while you are here. It's not just the produce we use which makes our dishes special, we also prepare our dishes using traditional cooking methods which date back hundreds of years.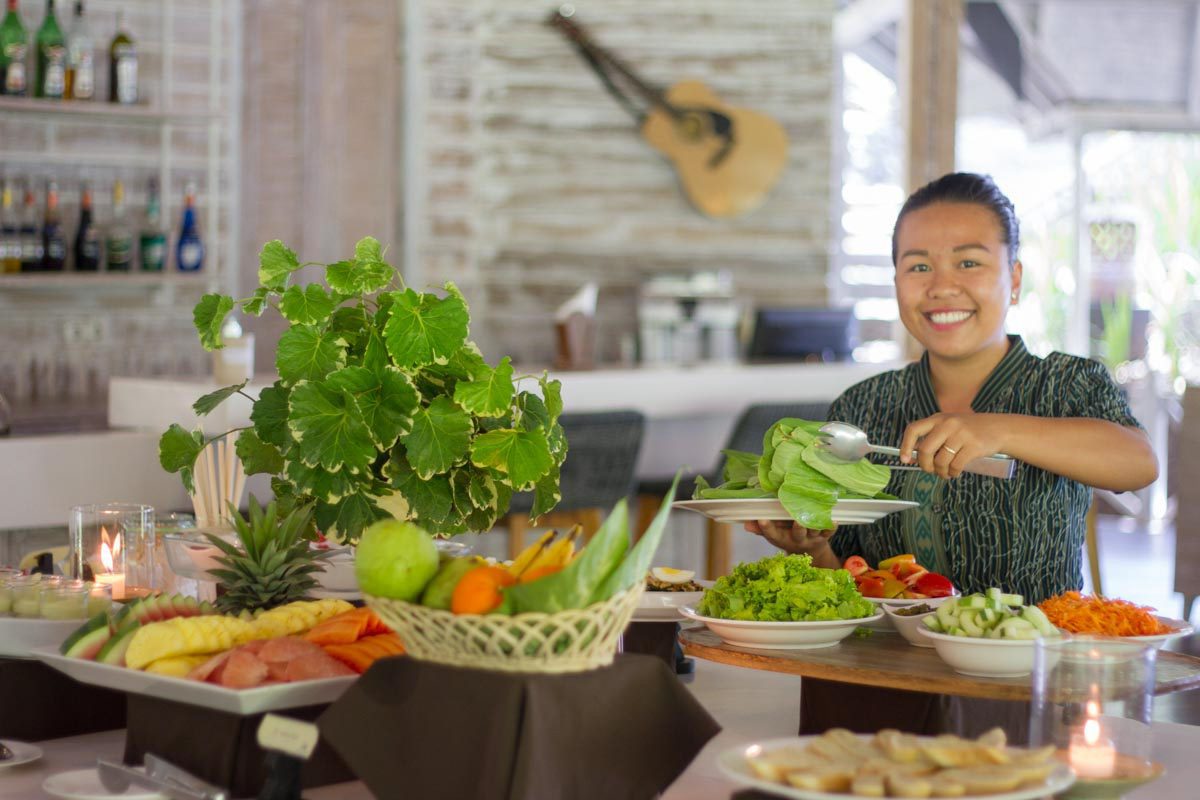 Our satay is barbecued over coconut husks rather than charcoal to give it the authentic flavor it is famous for and our pepes ikan (locally sourced fish) is cooked in a banana leaf to ensure depth of flavor. At Lembeh Resort we never use artificial flavorings so while you are enjoying a taste of Asia you can rest assured that you're eating fresh, healthy and, wherever possible, organically grown produce. For those who enjoy western cuisine our experienced chefs also prepare anything from delicate handmade pastas to fresh seafood, homemade breads and a large variety of delectable desserts.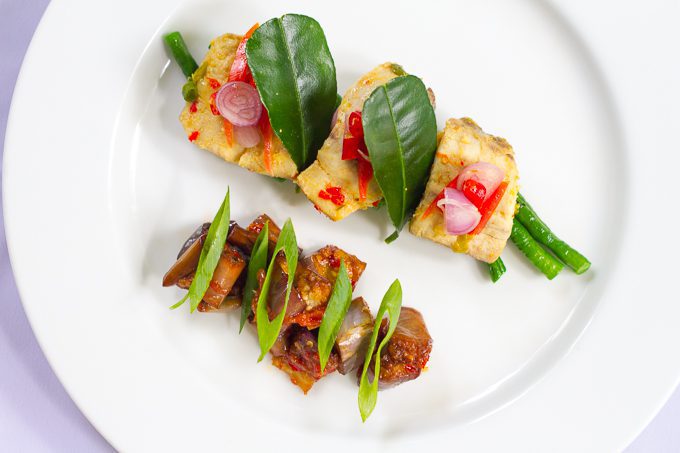 One of our favorite Manadonese dishes is "Ayam Buluh" which literally translates to "bamboo chicken". This delicious dish incorporates a mix of local herbs and spices and is baked encased in a bamboo pipe from which it is later served. If you're missing a taste of Indonesia download our "Ayam Buluh" recipe and relive your Lembeh Resort dining experiences from home. (We've incorporated an aluminum foil and oven-bake option just in case you can't source bamboo!) We hope you enjoy being transported back to us through this little taste of Lembeh Resort.