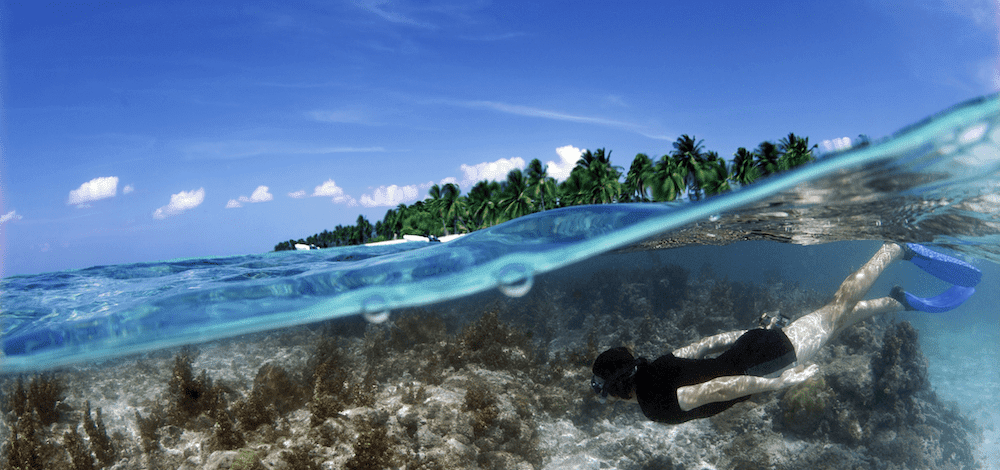 Exploring the Secrets of Sulawesi Snorkeling: A Guide to Lembeh's Best-Kept Spots
Are you planning your next Sulawesi snorkeling adventure? Are you curious to learn more about snorkeling in Lembeh, muck snorkeling, or about the marine life that can be found in the Lembeh Strait? In this Blog we take a more in depth look at the snorkeling opportunities on offer in Lembeh and how to make the most of your Sulawesi snorkeling experience.
Snorkeling Services at Lembeh Resort
Here at Lembeh Resort, we are proud to offer exclusive snorkeling experiences to our guests. Our professional snorkeling guides are all trained in marine biology and they are passionate about sharing the rare and unusual critters which the Lembeh Strait has to offer. Their extensive marine biology training means that they understand marine life and know where to find some of the rarest and most sought after species.
Muck snorkeling is a thrilling experience with every critter just waiting to be discovered. Our snorkeling guides will be by your side to point out some of the numerous critters which make this such an iconic region of Indonesia. Whether you are a new to snorkeling or are a seasoned pro, our guides aim to provide you with a Sulawesi snorkeling experience of a lifetime.
---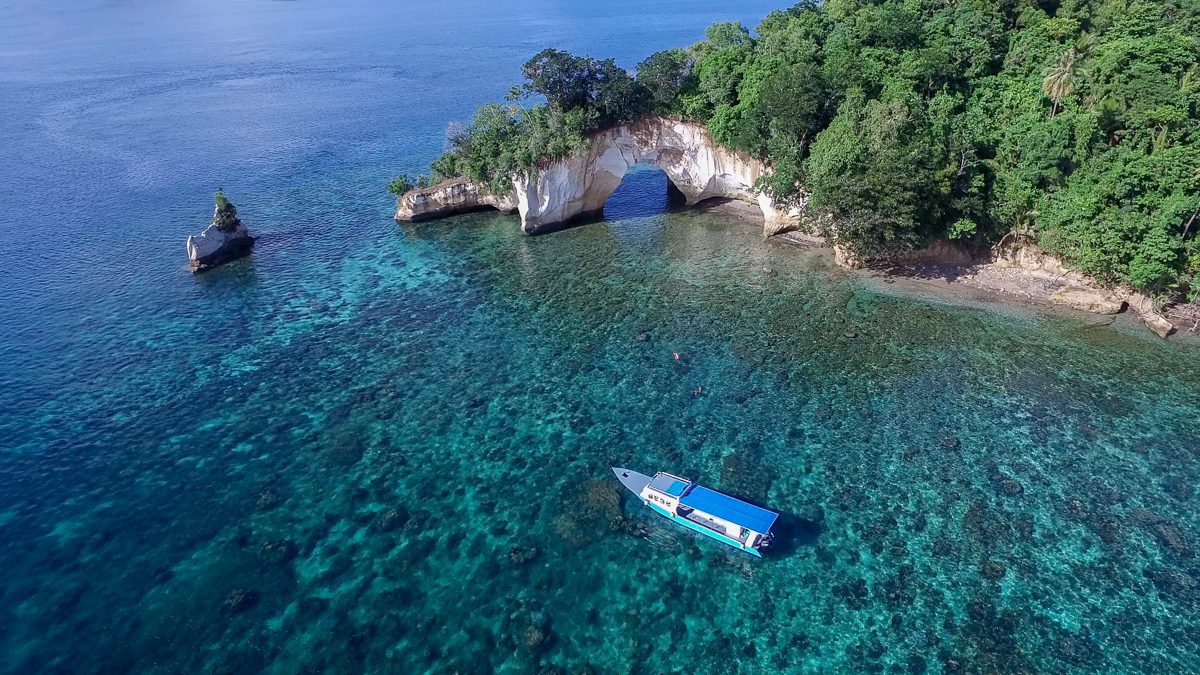 Sulawesi Snorkeling – When to visit
Snorkeling in Lembeh is available all year round. Some species of marine life are seasonal while others are here throughout the year and move from site to site. Because our guides are in the water every day, whenever you choose to visit us, they will know which sites are yielding the best sightings and where to go to spot any specific critters that are on your wish list! 
---
Essential Equipment for Snorkeling in Lembeh
When snorkeling in Lembeh we recommend that snorkelers are equipped with the following essentials:
Mask

Snorkel with purge valve (for ease and comfort)

Booties and open heel fins OR full foot fins

Rash guard OR wetsuit according to your comfort level
In addition to these essentials, we recommend that snorkelers carry an underwater flashlight for looking into or under ledges, a pointer stick that can be used to maintain your position in current, and an underwater camera to capture some of your favorite critters and create lasting memories!
If you do not have your own snorkeling gear or prefer to travel light, we have full equipment rental available, including wetsuits (shorties and full length), masks, fins and snorkels.
Our onsite Photo Center also offers camera and camera housing rentals.
---
Marine Conservation and Sulawesi Snorkeling
In keeping with our sustainability and environmental policies, all of our Sulawesi snorkeling tours are centered around protecting our marine environments. We aim to take only photos and leave only bubbles. 
Before every snorkeling session you will be given a thorough snorkeling site briefing which includes reminders about not touching or chasing marine life and how to minimize your contact with the reef. Your snorkeling guide will also give you advice about what species you may be able to see and where to look for them.
All Lembeh Resort snorkeling guides pick up any plastic or man made debris they see while snorkeling and they take part in regular beach and underwater clean-ups – if you would like to get involved in a clean up during your stay – let us know!
---
Top Sulawesi Snorkeling Sites in the Lembeh Strait
There is no shortage of snorkeling sites to visit in the Lembeh Strait and they all offer different marine life sightings and underwater topographies. Here are 5 of our favorite sites that showcase the diversity of snorkeling sites on offer.
---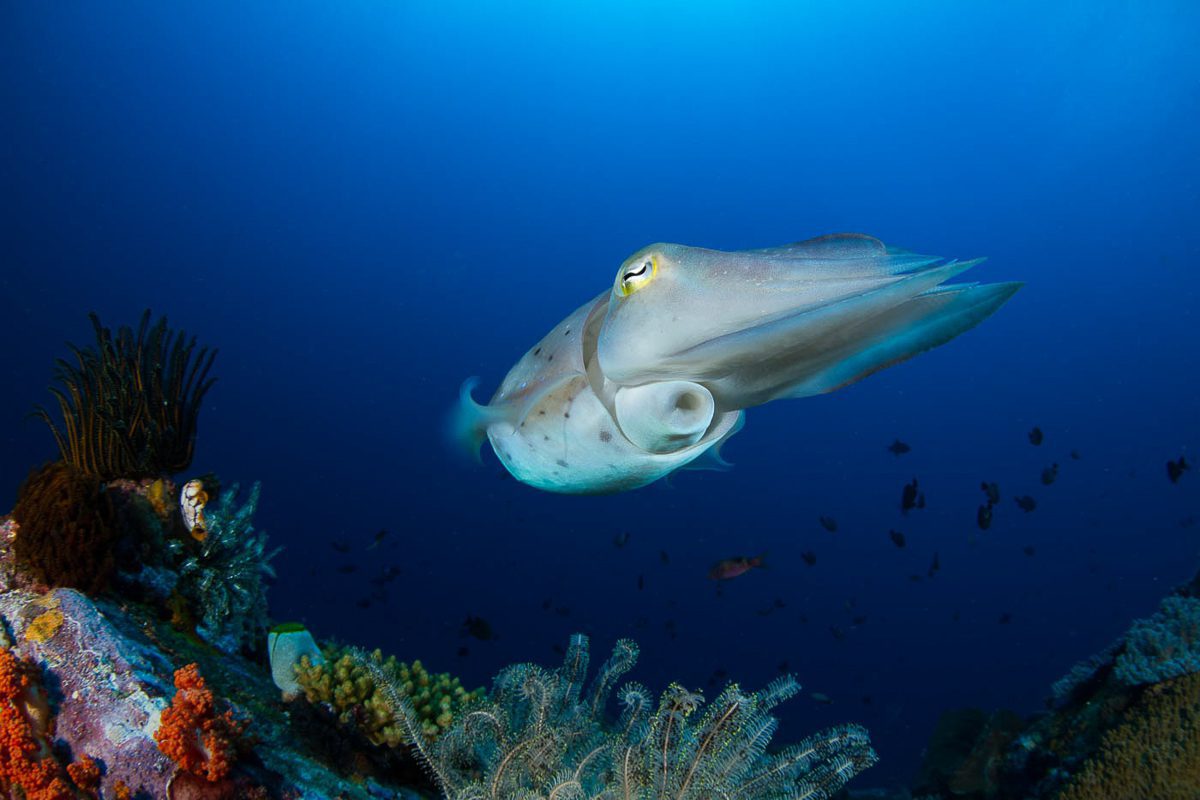 Air Prang (muck)
This black sand muck snorkeling site is home to a range of cephalopods, including coconut octopus, blue ring octopus, bigfin reef squid, and pygmy cuttlefish. Look out for ribbon eels swimming and blue spotted stingrays hiding beneath the sand.
Nudifalls (reef and wall)
When it comes to Sulawesi snorkeling, Nudifalls is one of the most iconic sites in the Lembeh Strait. The shallow reef top is packed with colorful corals, before giving way to a vertical wall that is adorned with both hard and soft corals and Gorgonian sea fans. Nudifalls is a great site for spotting mantis shrimp, moray eels, flathead crocodile fish – and of course, nudibranch!
California Dreaming (reef)
This stunning site features twin coral seamounts with a sand flat in between. The tops of the sea mounts make for excellent coral reef snorkeling and the site is literally a kaleidoscope of colorful soft corals. Snorkeling here reveals a plethora of reef fish, schooling fish, and critters. Keep an eye out to the deeper blue as large mackerel and tuna are often spotted cruising through.
House Reef (combination)
Just a few steps from the pool deck is our stunning house reef. This site is a combination site that offers sandy patches, coral reef, rubble and artificial reef structures that are monitored by our in house marine biologists. On the house reef, common sightings include moray eels, anemonefish, batfish, moving balls of striped eel catfish, flabellina nudibranch, and well camouflaged scorpionfish.
Serena Besar (rubble)
Serena Besar (and Serena Kecil) offer white sand snorkeling experiences which makes them stand out from Lembeh's predominantly black sand sites. There is a mixture of sand patches and coral rubble – which makes for great critter hunting! Look out for stingrays, frogfish, scorpionfish, peacock and pink eared mantis shrimps, and reef squid basking in the sunlight just beneath the surface.
---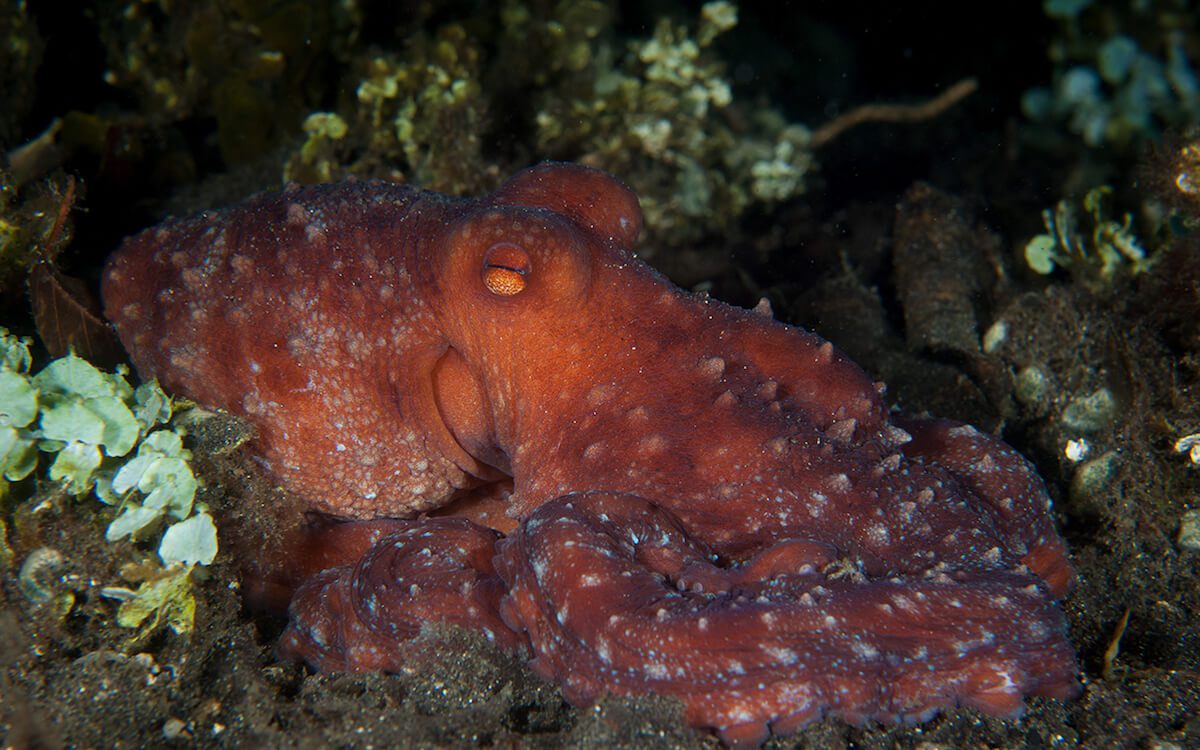 Night & Dusk Snorkeling
For some of the unique marine creatures of the Lembeh Strait the action is just getting started when the sun goes down. Dusk or night snorkeling in Lembeh is an absolute must for anyone who wants to fully explore Sulawesi snorkeling!
---
Book Your Stay!
Are you ready to make a reservation for your Sulawesi snorkeling trip? Join us at Lembeh Resort and enjoy snorkeling in the Lembeh Strait with a touch of luxury.
For reservations or for more information, contact us: [email protected].