Making Waves: Small Changes that Can Make a Big Difference in Marine Conservation
If, like us, you have a passion for sustainability, protecting the environment, and supporting marine conservation, it can be hard to balance all of these with a love for travel. However, there are several steps you can take to make your travel adventures more sustainable along the way. In celebration of World Environment Day on June 5th, we are sharing some of our top tips for sustainable travel here.
Choose wisely when and where to travel
One of the biggest ways that you can make a difference is by carefully choosing when and where you travel. Sustainable travel experts recommend avoiding super-peak times, staying for longer, and choosing places to stay, like here at Lembeh Resort, that are known for their sustainability credentials.
If you are thinking about taking a cruise, consider your options to lessen your impact. When 6,000 passengers come ashore on a tiny island, it has a big effect on traffic congestion and overcrowding beaches and other tourist hot spots. Water pollution is also an issue with many cruise ships. If you can afford it, instead of doing five megaship cruises, go for a once-in-a-lifetime cruise on a smaller ship to help marine conservation.
Pick travel companies that demonstrate sustainable practices

How can you tell if a hotel's sustainability claims are legitimate? Make sure it has a sustainability policy that it follows through with. Check out our sustainability credentials at Lembeh Resort. 
Before booking, do background research to see how your accommodation manages its environmental footprint. Check out their recent social media posts to see what activities they are regularly involved in.  The same applies to agents if you are not making direct bookings. Choose travel companies that have demonstrated their sustainable practices across all three areas: cultural heritage, ecological and economic. Don't be afraid to ask operators and agents what they are doing to give back to local communities and protect their natural environment along with marine conservation. 
Make your transportation count
Air travel is significantly gas-intensive, so fly nonstop directly instead of using connecting flights. Try not to fly when traveling short distances; the amount of greenhouse gas per mile or kilometer is particularly high when making shorter flights.
When flying long haul, offset the carbon emissions from your flights to mitigate your carbon footprint. The carbon footprint calculator on Cool Effect helps you determine your emissions and select a project in your destination you'd like to support with your offset purchase. We suggest choosing a Gold Standard Certified project, which uses UN protocols and the Sustainable Development Goals.
Sign up for volunteering projects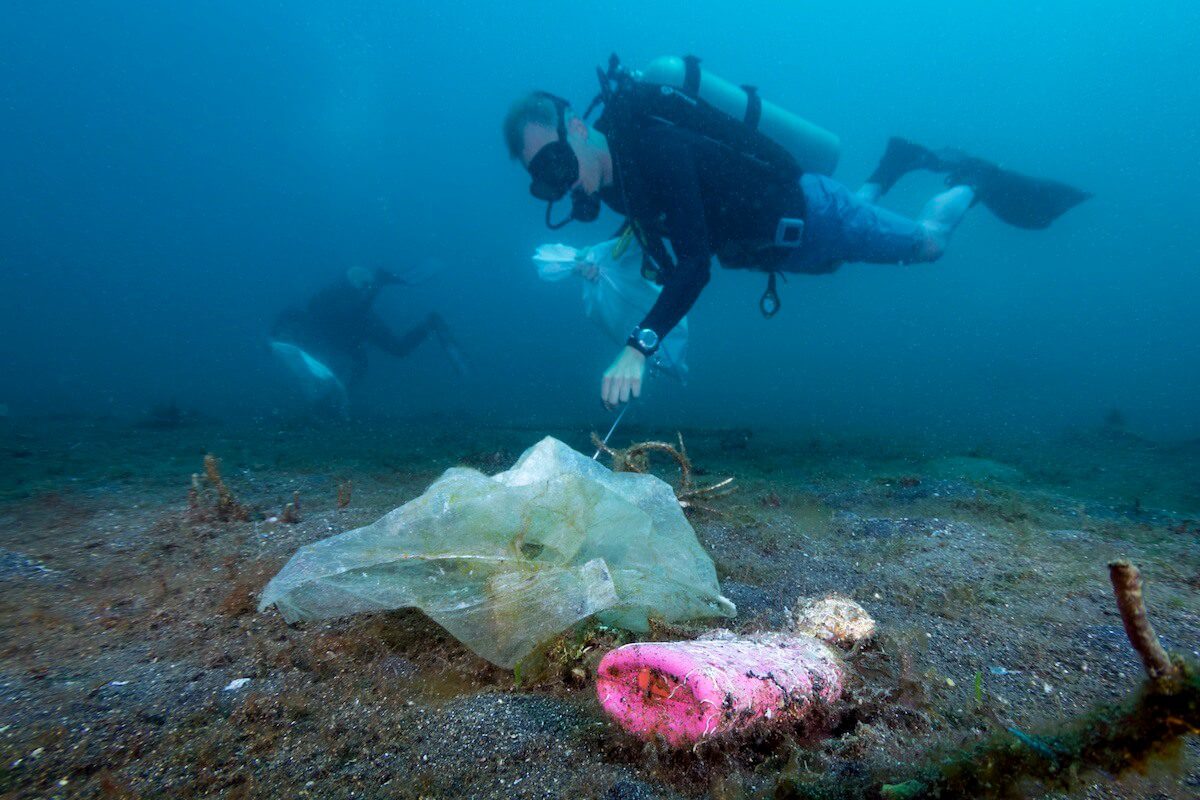 Make your travel even more rewarding – and sustainable by volunteering during your stay. Volunteering can be as simple as joining one of our marine conservation efforts such as beach or underwater clean-ups or as intensive as taking a full time internship or volunteer program.
Be culturally sensitive
Make your stay even more valuable by slowing down and really engaging with the people to develop a connection. Rushing to the top 10 landmarks only devalues your experience and the destination, reducing a culture to a commodity rather than celebrating it. Skip the global fast food chains and franchises (that you can visit when you are at home) and opt for trying the local food sold by street vendors. They will appreciate your $$$'s so much more!
Learning the local language for phrases and words like hello (halo), please (tolong) and thank you (terima kasih) can go a long way in showing and receiving respect. Ask for permission before entering sacred places, homes, and private land. Also, get permission before taking photos of any individuals. 
Before your trip, read about the local customs and consider packing a pair of long pants and a long sleeved shirt / top so that you are able to cover up when appropriate to do so. 
Be responsible with buying and giving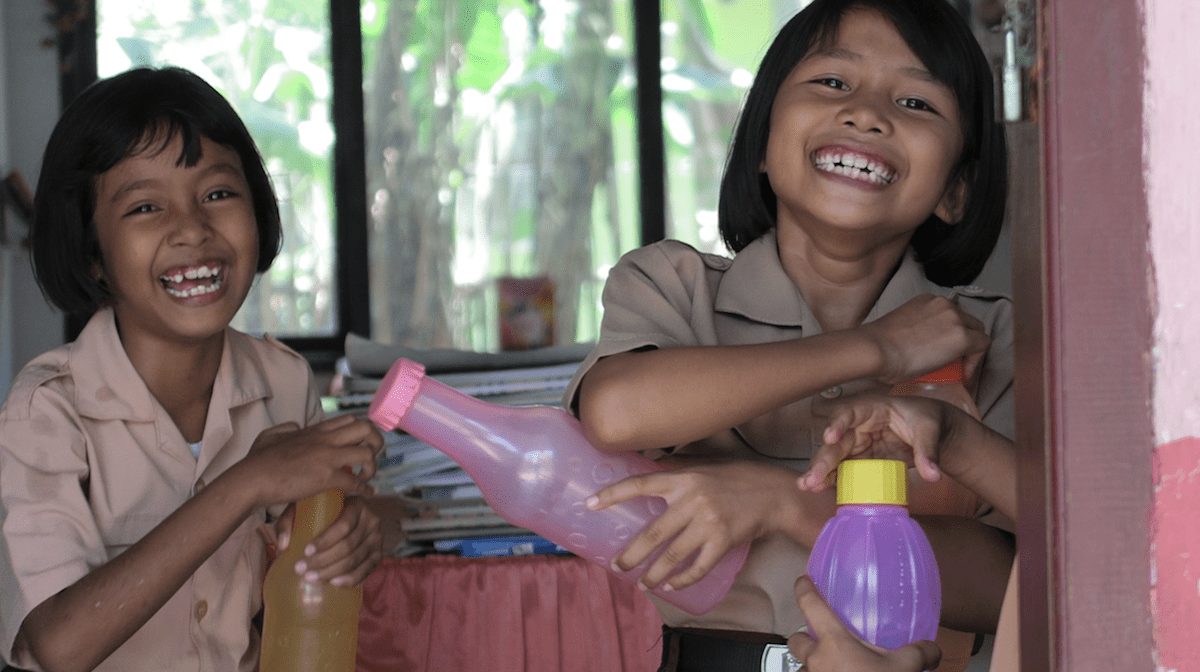 You may have already adopted the practice of supporting local business, hiring local guides and buying from local shops when you travel. However, equally important are the things to steer clear of when you're buying and giving while traveling abroad. Avoid buying souvenirs made from sea shells, turtle shells, coral, or any other wildlife – by buying these items, you may well be contributing to their exploitation and some items could be illegal to bring home.
It can be tempting to give cash to children who are begging in the streets in some countries. Resist the urge to give money in these circumstances as it can perpetuate a cycle in which children are sent to beg rather than school. Instead, donate to organizations that support local youth and their families. Here at Lembeh Resort we support the purchase of school uniforms, backpacks, and stationary supplies for children who come from families in need on Lembeh Island. If you would like to make a donation, contact us for more information.
If you are travelling to another destination, check out the site Pack for a Purpose. It lists supplies needed by community projects in destinations around the world. You bring the supplies you want to donate and drop them off with a partner hotel that delivers them to the relevant project.
Be environmentally conscious
Sustainability experts recommend applying the same eco principles that you apply at home to when you travel: Reduce, reuse, recycle, say no to plastic, when in nature leave no trace, when underwater take only photos and leave only bubbles, responsibly dispose of any waste that you create, and follow all local guidelines.
Join us at Lembeh Resort
Are you planning your next dive trip? Reach out to us for more information about our sustainability efforts, diving, accommodation and facilities for underwater photographers and videographers at: [email protected]. 
If you enjoy reading this article, you may also enjoy reading some of our other recent articles:
– It's All About The Bobbit Worm