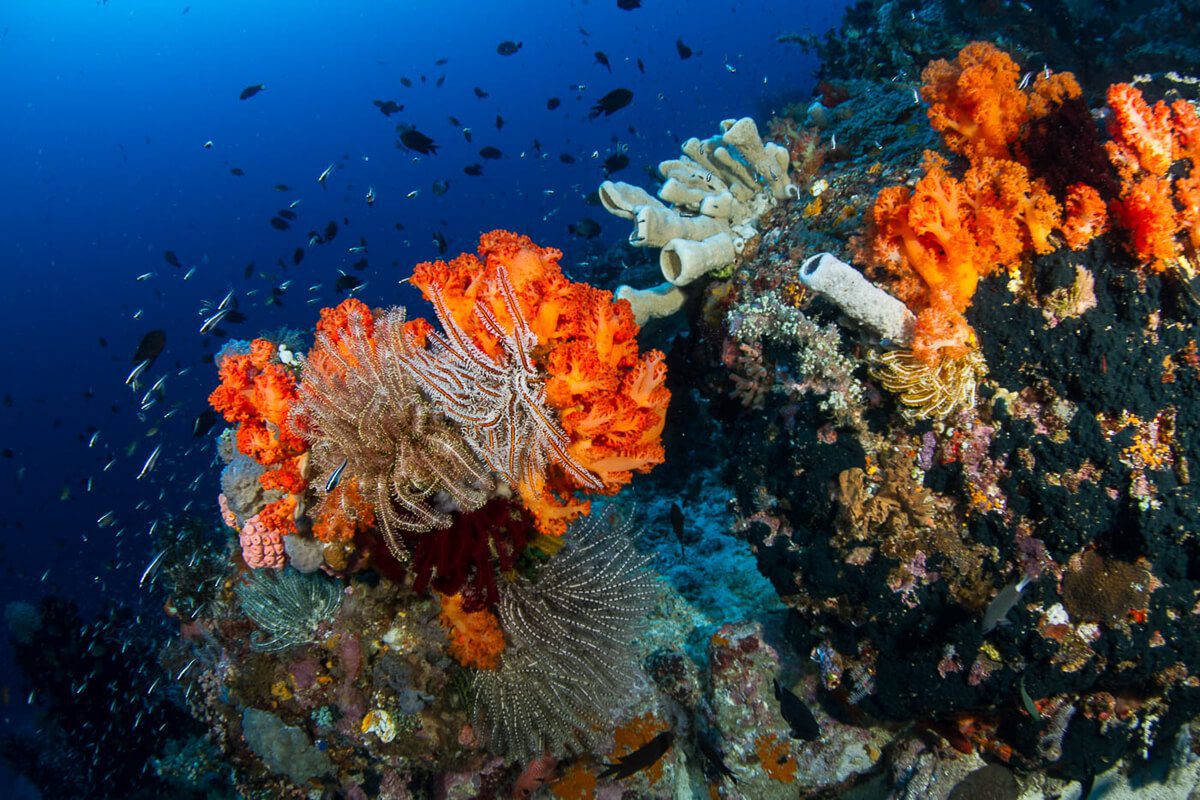 Your Dive Matters: Celebrate World Ocean Day and Protect Marine Life
World Ocean Day is coming up on June 8th and so we would like to take this opportunity to thank our team for the hard work they put in (every single day of the year) to ensure that we operate as sustainably as possible across all departments. We would love to also share with you our sustainable dive practices – and what you can do as a fellow diver to help our oceans to flourish in the future!
10 Sustainable Dive Practices at Lembeh Resort
Here are just a few of the actions that we take to minimize our impact on our underwater world:
1. Take Only Photos and Leave Only Bubbles
Of course we have items in our gift shop for guests to purchase as keepsakes of their stay with us, however, these items are not at the expense of our oceans. You won't find any items that are made from shells or coral. We firmly believe that these items are a part of our marine environment and should remain underwater. Shells may be viewed as dead, but even so, they can become homes for other marine creatures such as coconut octopus!
What you will find in our gift shop are items that have been made from waste plastic that has come from our oceans – that's all we remove, with the aim to upcycle or recycle it through the Lembeh Foundation.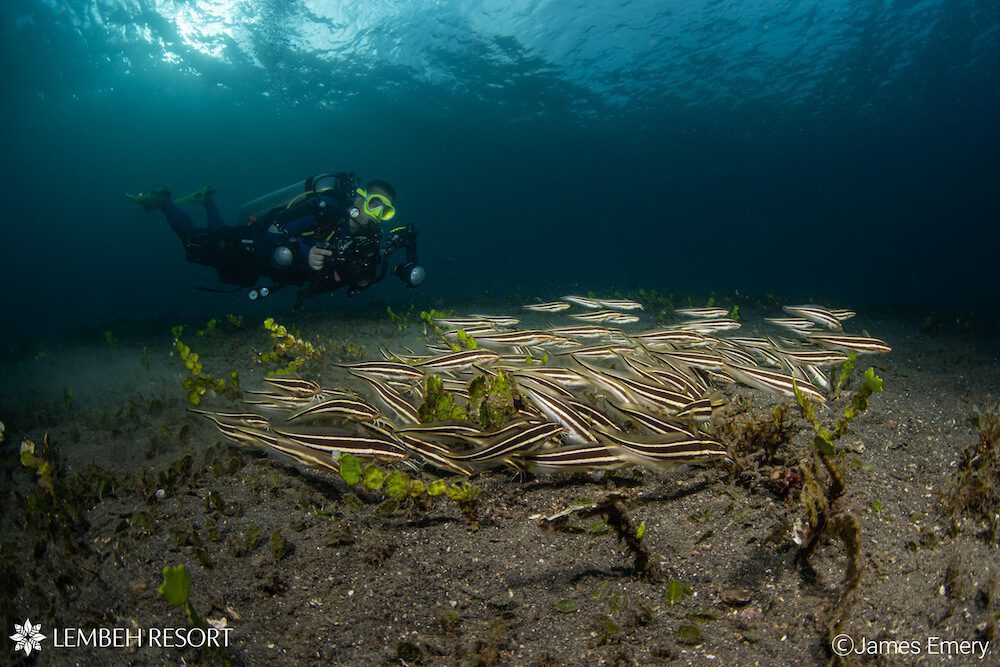 2. Cleaning Up
Our dive team regularly coordinates underwater clean-ups to remove any waste plastics and other man made debris that has washed out to our dive sites. We also have a supply of mesh bags that are available for guests to use any time they wish to do so.
3. Creating New Habitats
Our House Reef project contains artificial reef structures and our coral nursery. This initiative is maintained by our dive team, inhouse marine biologists, volunteers and interns. The project provides habitat for multiple species of marine life and juvenile critters.
4. Kindness to Critters
Our dive guides understand the importance of not manipulating marine life to pose, obtain a better shot, or encourage them out of their hiding places. The majority of our Dive Guides are underwater photographers and they also follow these guidelines including giving critters their own space and avoiding repetitive flash shooting.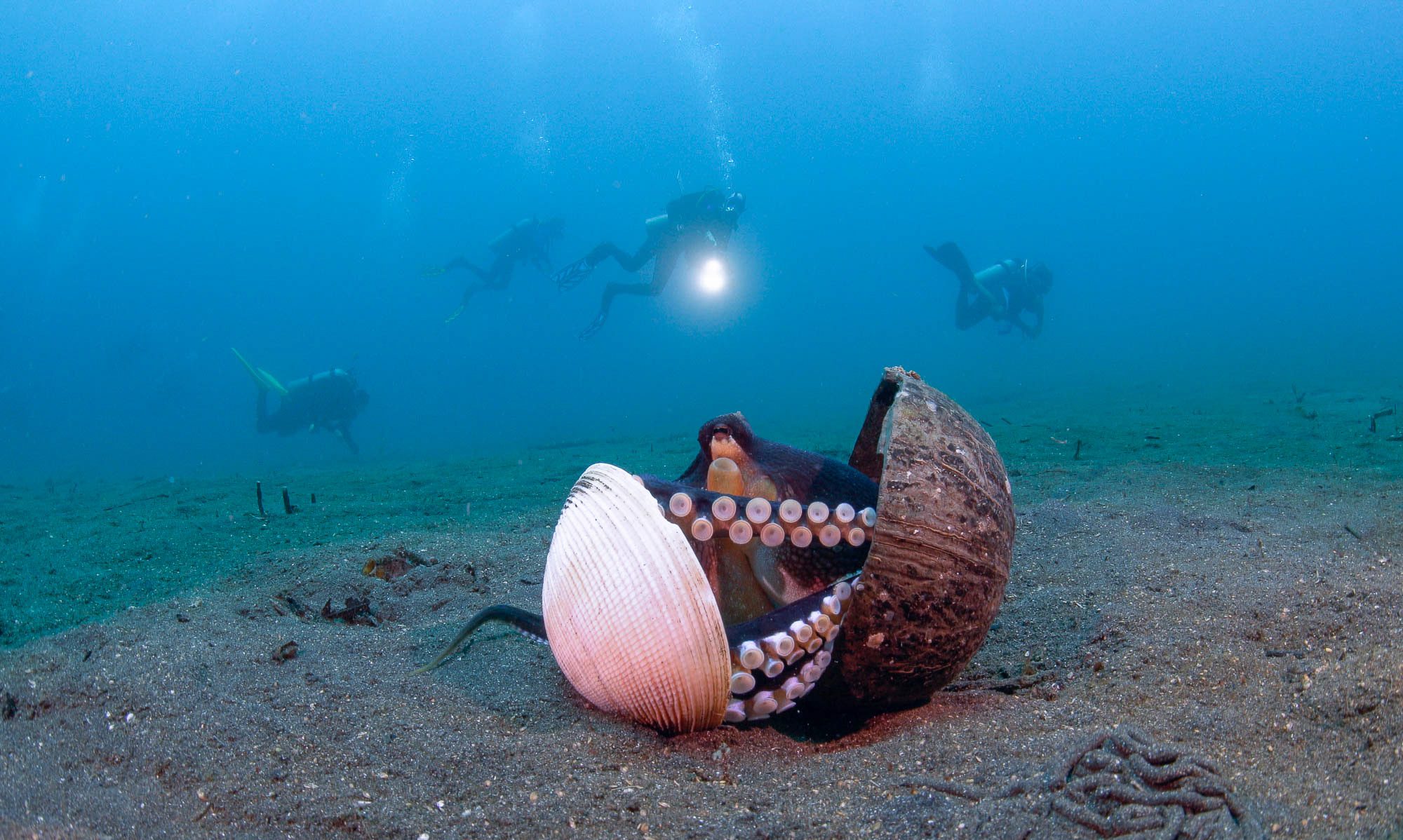 5. Plastic Free Boats
Our dive boats are all stocked with onboard refreshments but we don't store them in Styrofoam or single use plastic containers – to avoid any food wrappers from entering the water. Instead we opt for reusable plastic boxes and cups, and aluminum water bottles. 
6. Neutral Buoyancy
Our dive guides role model excellent buoyancy control and we encourage all divers to do the same. By maintaining neutral buoyancy we can reduce unnecessary contact with the delicate bottom composition. 
7. Mooring Buoys
When our dive boats are waiting at dive sites we do not drop anchors that can damage the bottom composition and drag. Instead, we use purposely positioned mooring buoys – many of which we have put in place ourselves and we continue to monitor and maintain.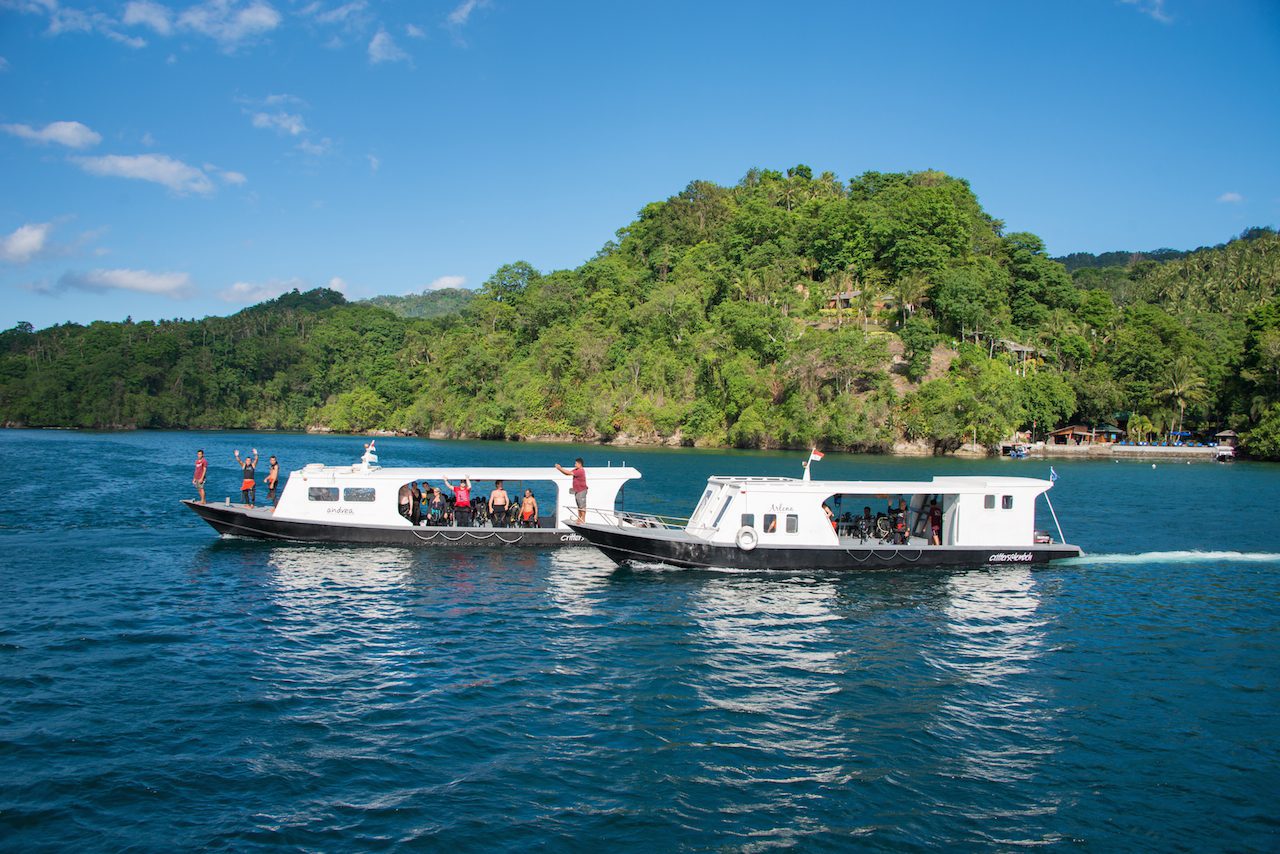 8. Educating Future Generations of Divers and Guides
The Lembeh Foundation provides the children and young adults from our neighboring village of Pintu Kota Kecil with education about the importance of our marine ecosystems. They learn about how their actions on land can have positive or negative effects on the ocean so that they are better able to make more sustainable choices.
9. Global Commitment
Lembeh Resort is committed to the United Nations Clean Sea Campaign and has pledged to uphold Clean Sea principles in all operations; we are a member of Longitude 181 and host regular guest presentations promoting responsible and sustainable tourism.
10. When we are not underwater…
It's not only our diving operations that do all they can to promote marine conservation. In all of our resort operations, we aim to be as sustainable as possible, including minimizing the use of any single use plastic, water conservation, responsible waste sorting and disposal, sustainable and energy efficient construction, and sourcing produce locally whenever possible.
Get Involved
If you would like more information about any of our sustainability initiatives; would like to make a donation to the Lembeh Foundation or would like to get involved as a volunteer, please contact us at: [email protected]. Let's take part in protecting marine life even outside of World Ocean Day!
Planning your next dive trip?
Are you planning your next dive trip? Reach out to us for more information about our sustainability statement, diving in Lembeh Strait, accommodation, and facilities for underwater photographers and videographers at: [email protected]. 
Further Reading
If you enjoyed reading this World Ocean Day article, you may also enjoy reading some of our other recent articles: