Staff
Staff
Our team at Lembeh Resort is guaranteed to make your visit with us one of the most memorable trips that you have ever experienced. They will not only do their utmost to this end they'll do it with a "smile" that North Sulawesi is so famous for!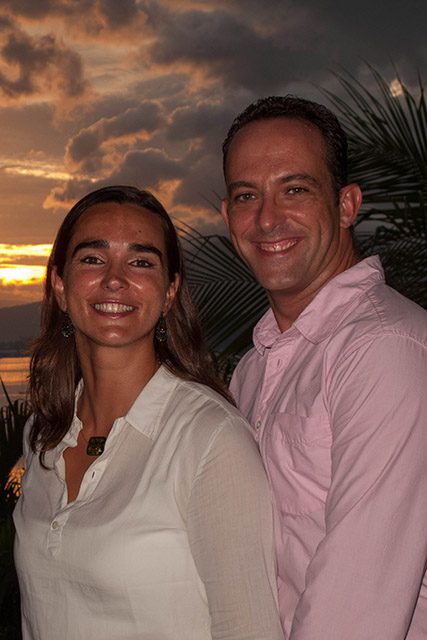 Miguel Ribeiro – General Manager
Miguel studied Hotel & Tourism Management at University in Portugal, thereafter working for many years in the hospitality and tourism industry with the leading hotel chain Accor.
He started diving in 1993 and his passion for the underwater world made him leave Portugal to work in Mexico, where he became a Padi IDC Staff Instructor and managed a dive center in the Riviera Maya.
After working for years as Dive Center Manager, Miguel craved to return to his earlier passion, hotel management. His last role was Room Division Manager at Wakatobi Dive Resort. Having worked with many different people from different nationalities Miguel was very happy to meet the Lembeh Resort team.
"It is a privilege to work in a resort that not only has amazing dives but also a great team of people that genuinely cares for the guests well being."
Miguel loves diving Indonesia and is excited to be diving North Sulawesi's crown jewel, Lembeh Strait.
Miguel speaks Portuguese, Spanish, English, French and his own version of Indonesian, besides he is always willing to communicate in any language (even if it means inventing new words). He may look serious on a first impression, but you'll soon discover a great humor and patience, an intense enjoyment of spending his time with guests and sharing his wide knowledge of diving.
Ana Fonseca – Guest Relations Manager
Ana graduated from University in Lisbon where she studied Portuguese and English literature but after a 'try-out' dive in Brazil 14 years ago she just couldn't stop diving. Back in Portugal she became Padi certified and continued her dive education, becoming an Instructor soon after. After living and diving in various places Ana fell in love with the caves of the Riviera Maya and coral formations of Cozumel, working with divers in Mexico for several years. But there was still something missing – Indonesia's Underwater Biodiversity and it's amazing hospitality.
"Indonesia is a fascinating country with amazing people, a rich, diverse culture to explore and that one simply wants to know better."
Her last role was Dive Center Manager at Wakatobi Dive Resort, SE Sulawesi. She is always available to answer any questions or help the guests in any way and very happy to join you on a dive.
Ana speaks Portuguese, Spanish, English and French, and is trying to improve her Bahasa Indonesian. She is calm, kind, organized and appears quiet, but she loves to chat about Indonesia's best critter diving and hear about other people's experiences.
Committed to offering a high level of service and making their guests stay as enjoyable and memorable as possible, Miguel, Ana and the entire Lembeh Resort team look forward to welcoming you soon.
Testimonials
Quite possibly the easiest, most hassle free diving I've ever done. Excellent photography facilities, delicious food, and a friendly staff that knows you by name.