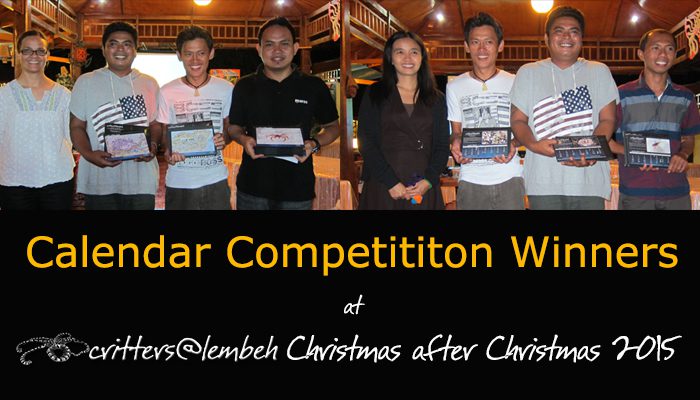 Annual Christmas after Christmas
Just when you thought the Holidays were over, Critters@Lembeh celebrates Christmas after Christmas. This one was all about having fun!
As you can see from the festivities the kids made all kids of crafts, from pipe cleaner rings to finger puppets. All the dive guides and boat crew will be sporting new sunglasses this season and the ladies had a pick of dozens of Christmas gifts.
Highlights included a nostalgic homemade video for Danny Charlton and the family. Artists in Lembeh Winners were announced and prizes distributed. It was an involved process, but thanks to all our guests votes we were able to have a fun and fare contest.