Staff in the Spotlight: Dive Guide Erika Karoles
Many of you have met Erika around the dive center and she may have even been your guide. As the only female Dive Guide and one of only a few in the entire Lembeh Strait she's certainly difficult to forget. Here Erika explains how she came to work at Lembeh Resort, what she loves about being a Dive Guide and what advice she would give to any other women who want to pursue a career in the diving industry.
Erika was born in 1999 on Sangihe Island which is an island in a small archipelago off the north of North Sulawesi. Sangihe is a beautiful island but incredibly remote and has little development or employment opportunities. After finishing school she joined a vocational program in Manado which takes local youngsters and teaches them how to dive, trains them up to rescue diver level and also teaches basic hospitality skills.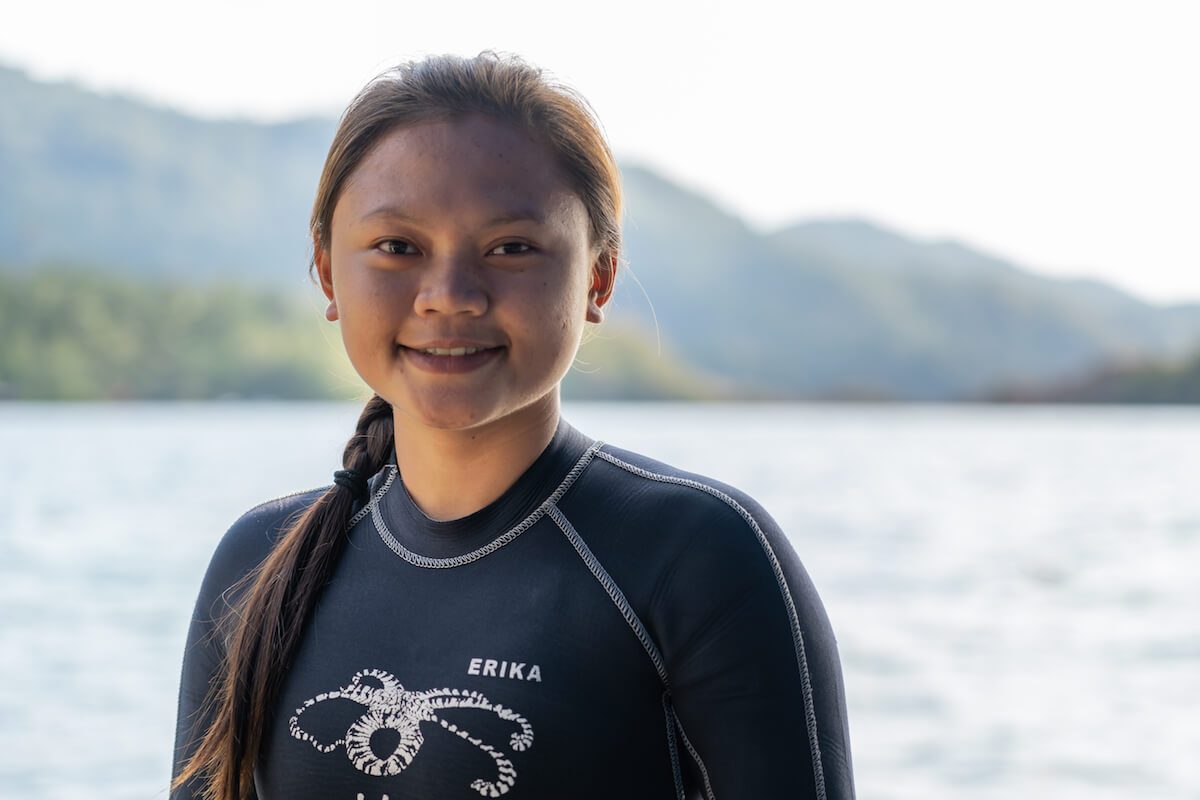 During Erika's training in Manado she set her heart on becoming a dive guide and when the opportunity of a work placement came up at Murex Dive Resorts in Manado, Erika jumped at the chance. Erika soon met Dimpy Jacobs, Marine Biologist and Dive Guide Trainer at Lembeh Resort and was taken under her wing.
After her placement at Murex, Erika began her training at Lembeh Resort under the watchful eye of Dimpy, and in November 2017, Erika became a Dive Guide.
Training to be a Dive Guide at Lembeh Resort is not easy. Erika has spent hours studying marine life identification books and learning from our senior guides and marine biologists how to spot certain species, which critters prefer which habitats, common critter names and scientific names. Erika is now an incredible spotter, she is frequently requested as a private guide, and to add aditional strings to her bow, she's an equipment technician too.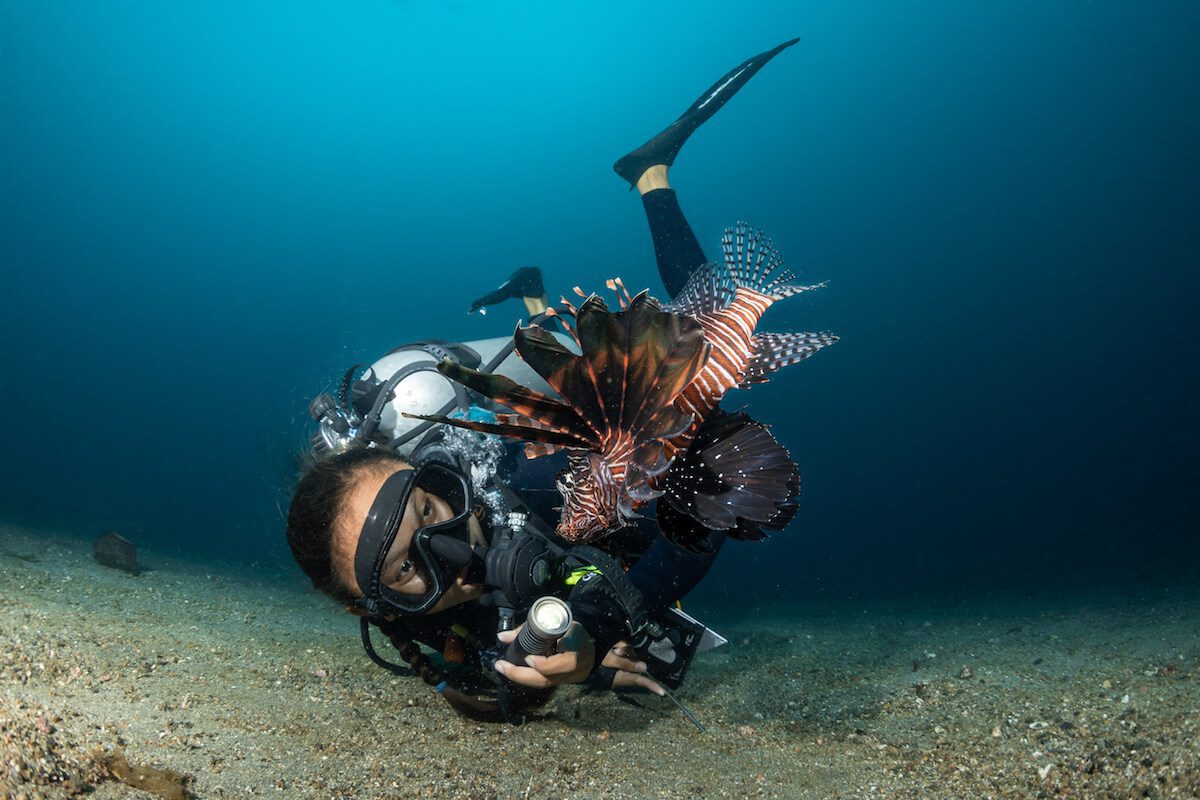 "The first time I met Erika she was working as one of the boat crew at Murex Dive Resorts, on a work placement from her school. She reminded me of a tomboy helping out on the boats! She seemed tough at first but she didn't have much confidence, especially when I asked her if she was interested in becoming a Dive Guide, she didn't believe in herself but I could see a lot of potential in her if she was prepared to work hard. I think it's important that women are represented in diving and not overlooked so I made a deal with her that if she was prepared to trust in me and commit to the work I would ask to take her on as a trainee. She agreed and for the next three months, we worked hard to get her to Open Water Diver level with good critter knowledge, guiding and spotting skills and English. It was amazing how much hard work she put in to be able to compete evenly with the boys! Today she is recognized by the team as being an incredible Dive Guide and on the same level as her male counterparts. She has earned the respect of the team and she deserves it! I am extremely proud of what she has accomplished and she is a shining example to other female Indonesian divers who want to turn diving into a career".

Dimpy Jacobs, Marine Biologist and Dive Guide Trainer
Erika has developed a passion for critters and her favorite to spot is the orangutan crab. Erika has also dived around Bangka Island, Bunaken and Manado Bay and says that when she is not muck diving she would love to see a dugong!
Erika says that she loves being a Dive Guide, not only because of the diving, but because she also gets to meet people from around the world and learn new languages. She says that learning and working at Lembeh Resort is a huge privilege because the team is known for being the best spotters in Lembeh.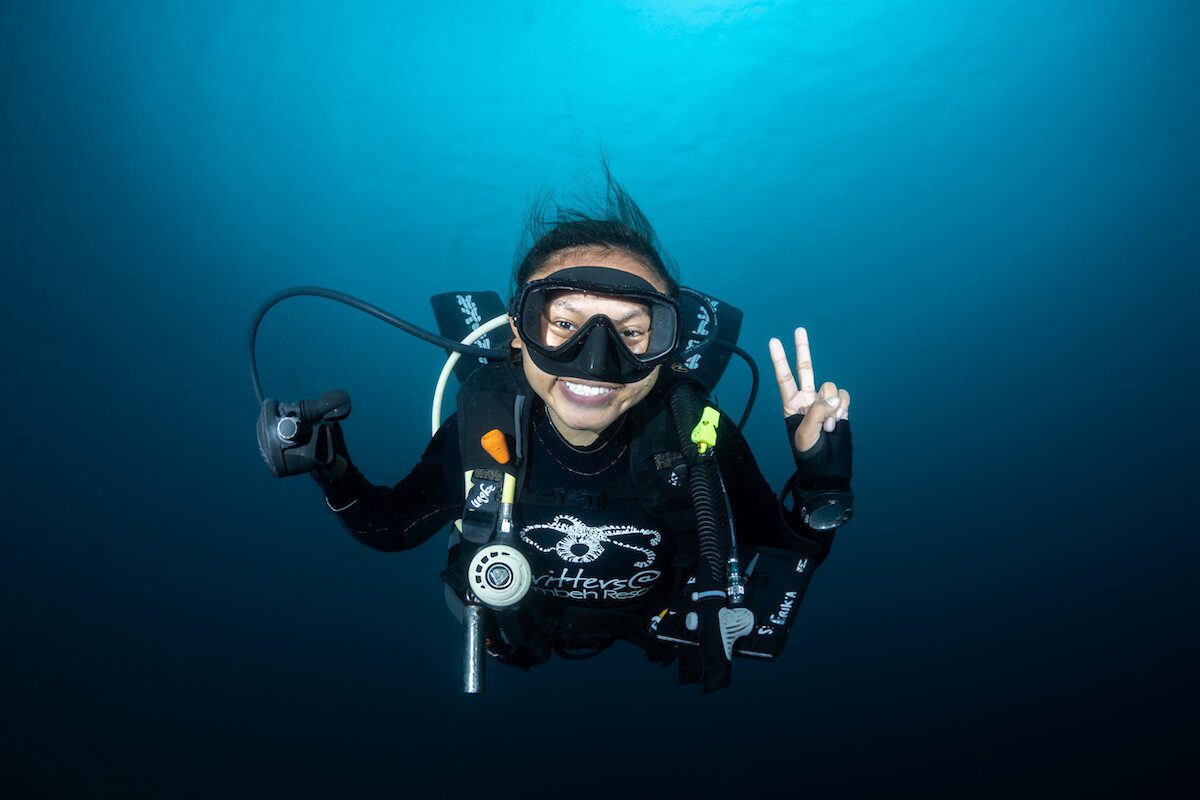 Erika says that if there are any girls out there who are thinking about becoming Dive Guides they should not be afraid to do what they love. When she looks to the future Erika wants to continue guiding and to work on her own underwater photography with the hopes of becoming a Photo Pro.
Something tells us that with her determination and tenacity Erika's images could be gracing the cover of international dive magazines soon!
Are you planning to stay and dive with us here in Lembeh? To make an enquiry, check availability or to make a booking for your next stay, contact us at: [email protected]
We look forward to welcoming you to Lembeh Resort soon.