The sweet life in Lembeh
Recent studies show that 14 out of 10 people love desserts. With that philosophy in mind we are happy to introduce you to our fabulous Pastry Team, whose motto is "even though life is pretty fantastic, it can always get a little bit sweeter".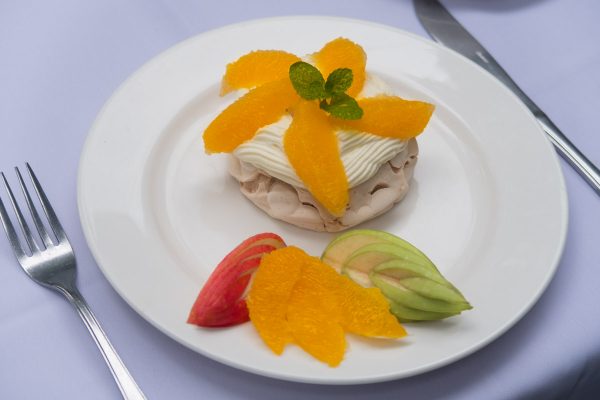 Orange Pavlova, because your holiday is the wrong time to go on a diet!
---
At Lembeh Resort the guest experience is of paramount importance to all our team-members, but few staff gain the same sweet appreciation as our pastry team members, Susan, Diana & Nona.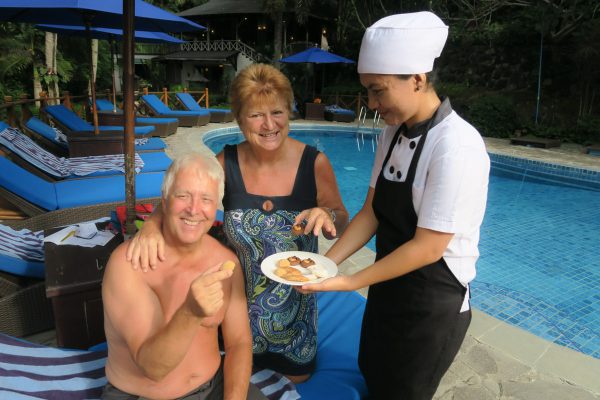 At Lembeh Resort you can have your cake and eat it too.
---
In 2013 the resort kitchen underwent major renovations and during that period a special pastry department was established within the kitchen team.
Life is better with chocolate, but twice as good with chocolate cannoli!
---
A humidity and temperature-controlled room was built, complete with counter chillers, stand mixers and even a marble-slab table specifically for making homemade croissants and other types of laminated dough.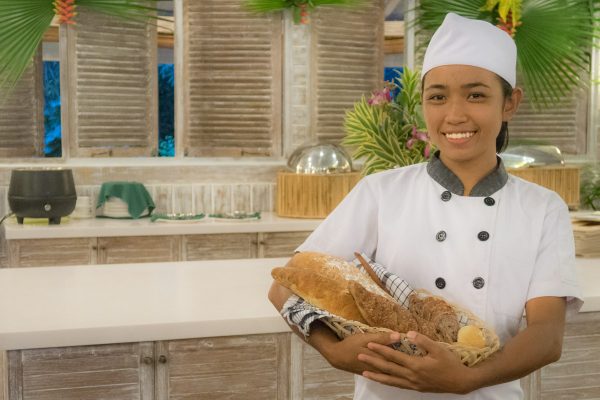 Nona proudly displays her homemade breads J
---
However the most important step towards sweet perfection was hiring an experienced baker and pastry chef who had previously worked all over Indonesia and Europe. Over a period of almost two years our pastry chef mentored three young women from the local community and taught them to master the arts of baking, pastries and desserts.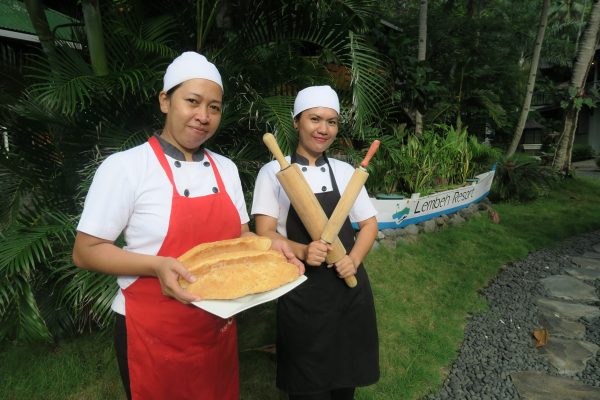 Susan & Diana with the tools of their trade
---
At Lembeh Resort there is no fixed daily menu. The kitchen team changes the menu every day according to which fresh seasonal produce we can source from the local markets. This daily flexibility also allows us to cater to all dietary requirements, and the resort is pleased to offer a full vegan, vegetarian and pescatarian menu as well as gluten and dairy-free meals.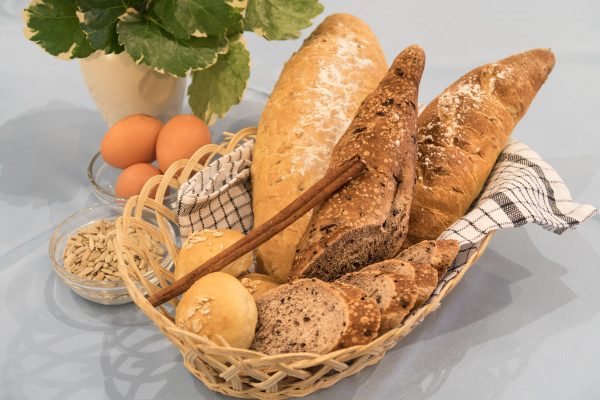 There is nothing like the smell of freshly baked bread in the morning!