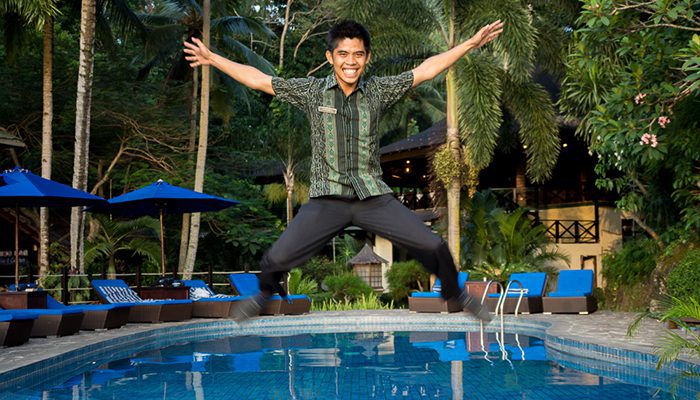 Behind The Scene: April Employee Of The Month
Congratulations to our Employee of the Month for April, Jacksil !
Always offering a fun, welcoming smile, Jacksil has been working in our restaurant for over 3 years now. 
Coming from a local village on Lembeh Island, Jacksil enjoys meeting people from all over the world and chatting about different cultures and countries.
He is young but a hard worker, always happy to help all guests with their meal order or special request.
"I love working in Lembeh Resort because I like the team work and because I like to meet guests from all over the world. I am also very happy that in the 3 years I have worked here I have welcomed back several repeat guests that remember me from last time".
We appreciate Jacksil for his positive attitude, flexibility and team work!