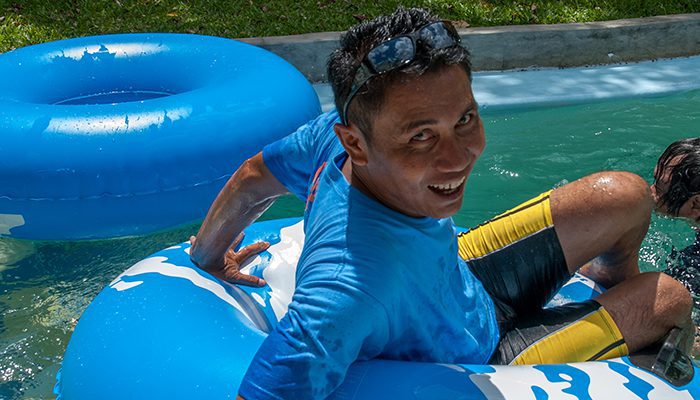 Behind The Scene – January Employee of The Month
Congratulations to our Employee of the Month for January, Rafles Takakobi.
Always ready to help the team with any task, Rafles is one of our drivers for more than 4 years. Originally from Bitung, Rafles used to work as a driver for a nearby fishing factory. He is now very happy to be part of Lembeh Resort's team always ready to greet the guests at the airport and helping in other departments if needed.
"In Lembeh Resort I have the opportunity to learn English and try scuba diving, I really enjoy the team spirit and support at the resort." Right after he started working at Lembeh he showed interest and curiosity about Scuba Diving. He has now done a small training on the pool and 3 ocean dives and does not intend to stop. On his free time he enjoys jogging and spending time with his 2 children.
We appreciate Rafles responsible and positive attitude along with his genuine kindness and strong desire for team work.