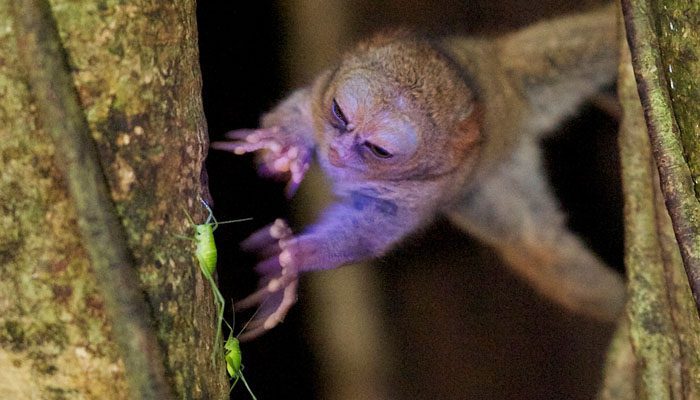 Dinner Time at Tangkoko National Park
What are you going to do on your last afternoon at Lembeh Resort when you can't go diving as you need to dry equipment and 'off-gas' as well? Many of our guests choose to visit Tangkoko National Park and recent guests Alice, Greg and John were no different.
After a filling lunch at the Resort we set off along with some other guests who decided to join us to go and look for some land critters to compliment all the marine critters that they had been seeing during their stay. After a 75 minute drive through some stunning North Sulawesi landscapes we arrived at Batu Putih Village (this literally means White Rock) and met with our rangers who were going to be our guides.
The first 'critters' we stumbled across were a small troop of Black Crested Macaques, who seemed quite willing to strike some poses so everyone could get some great shots of them. We spent around 15 minutes just observing their often human-like behaviour – we were told to move on when one of them decided to relieve themselves from very high up when we were standing beneath them! Walking through the forest we were looking out for the Hornbills, Cus-Cus and Raja Udang birds (King Fishers) and during the trip we were lucky enough to see both the Hornbills and Kingfishers.
The highlight of the trip was definitely getting to one of the trees where the Tarsiers are seen. Around dusk they are just waking up so you get to observe them going out hunting for food and starting to explore the forest.
Thanks to Alice Riley for these amazing photographs and to everyone for making it such a great afternoon.
[postgallery_grid content="image" lightbox="yes" slidesetid="2012February29_Tangkoko" id="10″ imageeffect="reflection" imgheight="100″ imgwidth="200″ height="150″ /]